The Yahoo! chief executive officer's ban on working from home is contrary to Australia's legislation, a professor of employment relations at the University of Sydney has said.
Marian Baird (pictured) said Yahoo! CEO Marissa Mayer's directive that all employees of the technology giant cease working from home is an unusual move that goes against the way legislation in most countries and companies is moving.
"[In Australia] carers of young children or those with a disability have a right to request flexible working arrangements, which would include the right to work from home [unless] there are strong business reasons why that can't happen," said Baird.
The memo, issued by Yahoo!'s executive vice-president of people and development Jackie Reses, said some of the best decisions and insights come from impromptu team meetings. "Speed and quality are often sacrificed when we work from home," the memo read, and urged all staff with arrangements to work from home to return to the office by June.
Baird said she could understand that a chance discussion might occur if colleagues were side by side in the office but that there is no guarantee this would happen.
"There's nothing to say there you can't have teamwork and collaboration via the internet or via email … especially coming from a technology company," she said.
Laura Hartley, the managing partner of Addisons Lawyers, said she is far more efficient on the one day she works from home because she has no interruptions or meetings and her clients can get a direct phone line to her.
 "The timesheet will show the results," said Hartley, who has worked from home one day a week for 16 years in order to spend the time she saves on commuting with her children.
The argument is that most law firms still use billable hours, which make measuring a lawyer's productivity easy.
"[Working from home] in a law firm tends to work better than in most organisations because of a thing that we hate, which is billable hours. They're a really good way of measuring productivity and output," said Bryony Binns, an employment partner at Baker & McKenzie who has worked flexibly for around six years to help her juggle work and a young family.
Baird has conducted a number of case studies of law firms in the area of women, work and family.
She said that the idea that lawyers must be present and available for their clients puts extra pressure on women returning from maternity leave or those who want to take flexible hours or reduced hours.
"I think working from home is a practice that could be used in law firms quite successfully as long as it wasn't being used as a penalty when it comes to promotion [or bonus application] if you're not present all the time," said Baird.
Kate Ashmor, president of Australian Women Lawyers, said Mayer's thinking was not relevant to law firms where "people tend to be boxed away in offices" and, even in open-plan situations, have limited opportunity to work collaboratively due to the type of work and contact with specific clients.
Yahoo! appears to be distancing its new policy from broader debate over workplace flexibility.
On Tuesday (26 February), it issued a statement saying: "This isn't a broad industry view on working from home. This is about what is right for Yahoo! right now."
Baird said she read this as code for "they want more control over what their employees are doing".
Several news outlets have reported that anonymous Yahoo! employees have suggested Mayer is in crisis mode and believes the move is needed to monitor staff work ethic and morale, which have reportedly deteriorated as Yahoo! has fallen behind tech company competition.
Employees have also claimed that some staff had abused work-at-home privileges to the point of founding start-ups while being on the payroll at Yahoo!.
Power player
Mayer made waves when she publicly announced her pregnancy within hours of being named Yahoo!'s CEO, and again when she returned to work within two weeks of having her first child.
Baird said her studies show that 70 per cent of mothers return to work within the first 13 months of having their baby and many return between six and nine months.
"We also know that women in high-powered positions often return to work earlier [perhaps] because they want to keep their career going … and also because they've got the money to pay for a good nanny," she said.
At Baker & McKenzie, the average length of maternity leave for staff is 11 months across the firm.
Mayer's decision to return after two weeks does not necessarily send the message that maternity leave is not important, said Baird.
"I think it does send a message about how that individual wants to run her [affairs]. Unless she starts to change policies in her company about that, and then I would start to be very concerned, I wouldn't make a judgement," said Baird, adding that people shouldn't count on the idea that women in senior positions will show more sympathy or empathy on these matters to other women.
Rhetoric around flexible work arrangements and gender equality within the legal profession and other industries is hotting up.
The Government too, has announced a plan to double the level of tele-working within the federal public service to 12 per cent by the year 2020.
Last year, amendments were made to the Fair Work Act to introduce 'keeping in touch days', which allow employees to work for up to 10 days during their parental leave. An employee is entitled to be paid their normal wage for the day's (or part day's) work and can work these days one at a time or all together. 
Baird describes the regime as an effective and fair option for women and men provided they can choose whether or not to take it up.

Like this story? Read more:
Open-plan offices lead to increased stress levels
AI app evaluates compensation recovery potential
Students call for removal of mental health disclosure requirement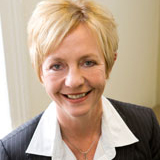 Written by

Staff Reporter