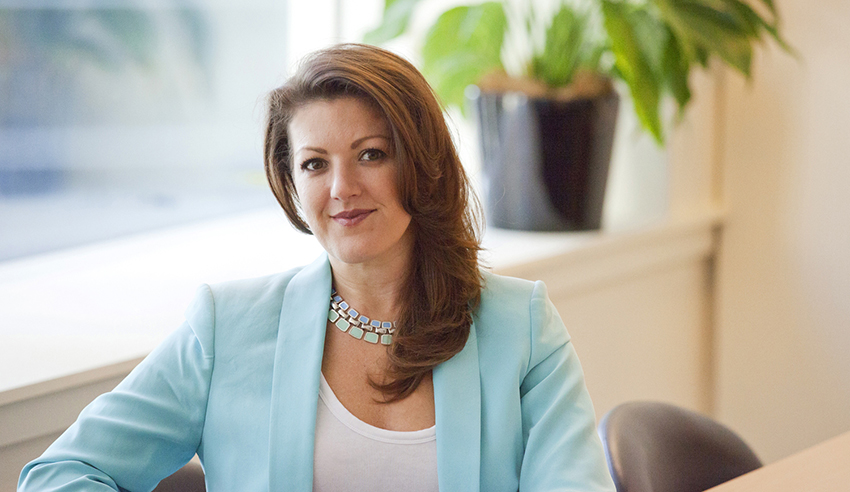 Promoted by Governance Institute of Australia.

There are plenty of lessons legal professionals across all industries can learn from Commissioner Hayne's recommendations.
What a time to be involved in the conversation on governance, risk and compliance in Australia! Just a month into my new job at Governance Institute of Australia, and we are already busy breaking down and analysing the banking royal commission's final report, and what it means for governance in the financial sector.
For organisations outside the sector, it is tempting to write off Commissioner Hayne's recommendations as specific to banking and finance – but there are plenty of lessons legal professionals across all industries can learn about applying good governance frameworks that place a premium on accountability, risk management, corporate culture and ethics, and especially compliance.
Hayne's recommendations look set to restore 'teeth' to the regulators, ASIC and APRA. But there will be greater supervision and oversight from all regulators, and public expectations are now higher than ever before.
This will become especially important around definitions of non-financial risk and how that ties to executive performance and remuneration – especially if ASIC and APRA start scrutinising these areas directly.
So, it's easy to see why legislation and regulatory change are already listed among the top business risks for Australia in 2019, according to the Allianz Risk Barometer. This will be central to what any chief risk officer, in-house counsel or compliance officer will be thinking about this year.
One of the key takeaways from Hayne's report, is intent — what is the intent of the laws that corporations exist under currently? He attempts to summarise these under six simple 'norms':
-           obey the law;
-           do not mislead or deceive;
-           act fairly;
-           provide services that are fit for purpose;
-           deliver services with reasonable care and skill; and
-           when acting for another, act in their best interests.
Unfortunately, as simple as he makes it sounds, these six 'norms' are expressed across multiple pieces of legislation, under multiple legal terms, that run to thousands of pages of regulations, at both state and federal levels.
The problem with judging law on its 'intent' is subjectivity and interpretation — something that adds another layer of complexity to an already difficult regulatory landscape.
Our own submissions to the banking royal commission advocated for strengthened regulators, rather than additional layers of regulation. We welcome the proposed new oversight body that will ensure ASIC and APRA work better individually, collaborate more effectively and enforce more stringently.
While it's still too early to tell exactly how the regulators will go about their business in specifics (or at least, until their future funding and resources are determined by the government), the days of negotiated compromise are over.
So, what is our advice?
This is also a back to basics moment, where organisations must re-connect with the foundations of good governance. Developing the right tools, training and recruitment programmes to encourage better conduct should be a priority. That starts at the top, with the board and management working on a governance framework that incorporates ethics-based culture, while also providing clarity, transparency and accountability between the board and management. This must go well beyond a 'box-ticking' risk management exercise focused solely on 'bare minimum' compliance. Those days are over.
Alongside this pressure, shareholders and activists are increasingly demanding non-financial performance components be attached to company performance.
Ensuring existing frameworks are fit for purpose post-Hayne, and ensuring they cascade down through the organisation – that's where the Governance Institute's strength lies. We represent a membership of over 7,500 chartered secretaries, governance advisers and risk managers from some of Australia's largest organisations. We are the only fully independent professional association with a sole focus on whole-of-organisation governance. That means our expertise flows from top to bottom. Our education, research, advocacy, and support networks have provided cutting-edge governance and risk management advice to Australian business leaders.
If you are looking to learn about more about the changes facing the industry, we will be discussing these key themes at the Governance and Risk Management Forum series throughout June in every major city across the country.
My highlight for the event will be a regulators' panel, where you can hear firsthand their insights into the critical issues for organisations for the next 18 months.
Other sessions of interest to the legal community will be:
Preparing for regulatory change – material changes and practical steps
Interrogating integrity – culture, ethics, values
Frameworks for accountability – roles, responsibilities, transparency, scrutiny and disclosure
Examining remuneration structures
You can also visit governanceinstitute.com.au/GRMF for more information.