KWM steals competition partner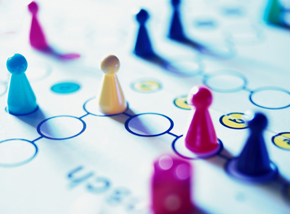 King & Wood Mallesons has added to its competition practice with the lateral hire of Stephen Ridgeway from Ashurst (formerly Blake Dawson).
Ridgeway will join the firm's Melbourne office later this year, most likely in October, according to a spokesperson for KWM.
Ridgeway was a leading partner in Ashurst's competition group, acting for several public companies in all areas of competition and consumer legal cases, including merger and joint venture approvals, Australian Competition and Consumer Commission (ACCC) investigations, litigation and compliance advice.
KWM also recently announced the lateral hire of leading M&A partner Peter Stirling from Ashurst.
Stirling joined the firm earlier this month.
"The appointment of Stephen, on top of recent lateral hires, is further proof of the level of confidence from the market in our strategic direction …" said Tony O'Malley, KWM managing partner, Australia.
Before joining Ashurst, Ridgeway was a senior advisor to the ACCC where he specialised in cartel prosecutions. He is also the Chairman of the Competition and Consumer Committee of the Law Council of Australia.