Mid tier 'the place to be' for former Clutz partner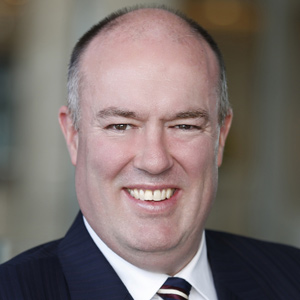 M&A and commercial specialist Nick Miller has left Clayton Utz after almost 25 years with the firm to join mid-tier Hunt & Hunt as a partner.
"I am very excited about joining Hunt & Hunt. The mid-tier market is increasingly the place to be," Miller (pictured) said. 
"Hunt & Hunt is a particularly active and energised firm. I see a lot of opportunities here to further develop my client base and help the firm's growth more broadly," he added.
Miller joined national firm Hunt & Hunt's corporate team last Thursday (12 September). He is the eighth new partner appointed this year, with the firm having made four internal promotions to partner as part of its 1 July round of appointments.
"The legal market is changing rapidly. Clients are looking for real value from their external lawyers and want to work with a firm that is the right size and has the right focus for their needs," said Miller.
"Clients are after a firm that will adapt and change in line with the market. This is where I want to be, helping clients achieve their commercial objectives and developing people, which are the fun parts of the job.
"I found that the Hunt & Hunt team had the same perspective as me, so we had a strong connection from the outset of discussions."
Hunt & Hunt general manager Steve Sampson commented: "With our focus on corporate and commercial, government, not-for-profit, insurance and private-client sectors across a range of legal practice areas, the firm aims to continue to provide quality 'value-for-money' advice to its clients. Nick's skills fit very nicely into those offerings."