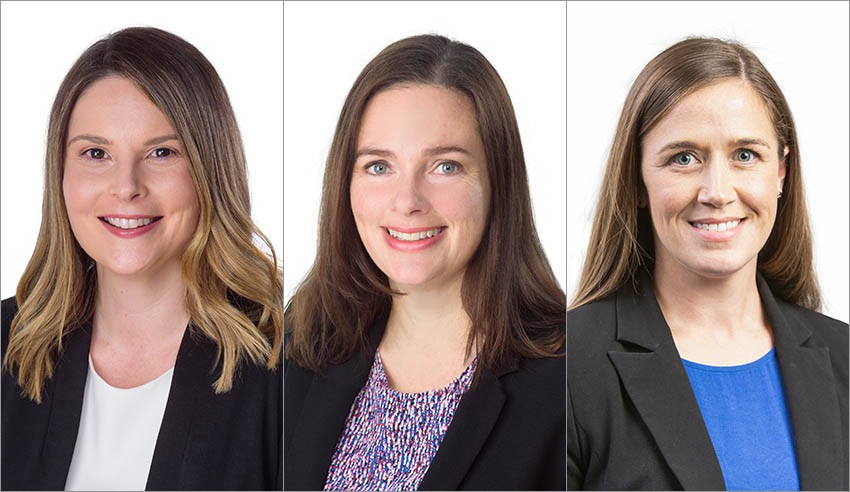 Moray & Agnew has made six legal team promotions, effective 1 January 2021, across the firm.
The firm has made three senior appointments to special counsel, which include Katherine Davis, Richelle Farrar and Katherine Marchant. Jillian McAuliffe is elevated to senior associate whilst Jordan Widjaya in the Sydney office and Narika Wicks in the Canberra team both become associates.
"It is a great start to the year to be able to announce promotions across a number of our practice areas and offices," national managing partner, Geoff Connellan, commented.
"This is recognition not only of individual accomplishments but commitment to meeting the needs of our clients which is what Moray & Agnew is all about."
Ms Davis works across a number of areas and is an experienced litigator with a focus on personal injury, defence of WorkCover (section 369 of the Workplace Injury Rehabilitation and Compensation Act 2013 [Vic]) recovery claims (previously section 138 of the Accident Compensation Act 1985 [Vic]), dust diseases litigation, local government and property damage. She regularly acts for local and state Victorian government entities as well as major insurers and self-insured corporations.
Meanwhile, Ms Farrar is from the firm's workplace team, and Ms Marchant from the life and disability insurance team.
Ms Merchant has over 10 years' experience working within financial services and has specialised in life insurance since 2012.
Ms Merchant acts for a number of leading life insurers and group life superannuation trustees, defending a wide range of life and disability insurance claims. The firm said she has considerable experience in this field, having worked in defendant law firms as a life insurance litigator and as a lawyer advising clients in relation to financial services with a focus on financial advice and life insurance.