HSF partners vote: Paradise exiled from global law firm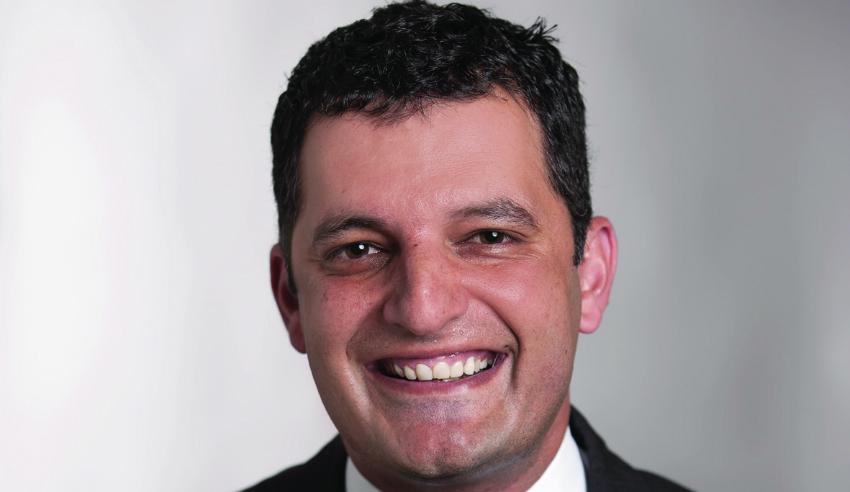 High profile lawyer Peter Paradise has been officially removed from the partnership of Herbert Smith Freehills, following a number of sexual harassment and misconduct allegations that led to his suspension from the global law firm earlier this month.
News that an unnamed Australian lawyer would be axed from the partnership of global law firm Herbert Smith Freehills this month came as more than just an internal workplace scandal. It represented the first major casualty in Australia of a formerly protected species; big time fee-earners in positions of power who have been embroiled in sexual harassment and misconduct allegations.
The action on the part of HSF, one of the biggest commercial firms in the Australian market, reverberated through all corners of the local profession when it was announced that a senior lawyer was suspended over "multiple allegations" of sexual harassment and misconduct.
With the man's dismissal from the global law firm now official, HSF's top leaders have gone on record to declare behaviour of this kind as totally unacceptable.
Lawyers Weekly last week named projects heavyweight Peter Paradise (pictured), the former Asia-Pacific regional head of HSF's projects practice area, as the man at the centre of the recent allegations.
Fairfax has reported that the complaints against Mr Paradise are believed to have been lodged by two female members of staff employed by the law firm.
Mr Paradise was formally cut loose from the Herbert Smith Freehills Global LLP and the Herbert Smith Freehills Australia partnership on Saturday, 24 March (Australian time) and it is understood that he chose not to appeal the firm's notice of intention to dismiss him.
The decision to dump him was endorsed by the HSF Global Council and in accordance with the terms of the Global LLP Agreement, the firm said. 
HSF CEO Mark Rigotti issued a short statement from London, vowing that lessons had been learned from the tumultuous episode.
"We have no tolerance for workplace misconduct. It is not OK," Mr Rigotti said.
"We will learn from this. We are not complacent. I don't want or expect anyone at HSF to experience a working environment that is anything less than professional and supportive."
HSF has remained steadfast in its resolve not to comment on the identity of the disgraced lawyer, citing respect for victims of the alleged conduct.
"We will continue to promote an open culture that gives people confidence to speak and be heard, and know they'll be supported and protected in the workplace," the Mr Rigotti added.
While an investigation into the allegations made against Mr Paradise found sufficient evidence to conclude that the behaviour contravened the firm's values, international conduct standards and Australian work behaviour policy, it is understood that no historical investigation will take place beyond the specific complaints that were raised.
A number of media reports have further suggested Mr Paradise was disciplined in relation to a separate harassment complaint at HSF as long as seven years ago. According to Fairfax, as a consequence of the misconduct, Mr Paradise was removed from the HSF graduate recruitment panel and penalised by missing out on a bonus.
Mr Paradise was admitted to practice in February 1997 and had worked for the global firm for just over 10 years. Based in HSF's Sydney office on Castlereagh Street, the celebrated partner led a team of lawyers working on mega deals worth into the billions, including advising NSW Treasury on the establishment of a $1.1 billion Social and Affordable Housing Fund and overseeing the landmark development of the Moorebank Intermodal storage facility valued at $2 billion.
In 2009, Mr Paradise won an accolade from The Australian Financial Review as "one of Australia's Best Lawyers" and was also acknowledged by Legal 500 and Chambers and Partners as a "leading individual for infrastructure" in the Asia-Pacific region.
HSF is understood to be working with clients relevant to Mr Paradise's practice to action a transition process that will see another senior partner step in to head the Asia-Pacific projects group.
At the time that HSF made the suspension of a senior partner known, Mr Rigotti said the immediate priority was to show victims support and reinforce that there was no place for behaviour of this kind at the firm.
"It is paramount that the individuals who have come forward feel fully supported and can have faith that the firm is taking the right action," he said.
"Every one of our people deserves to be treated with respect and dignity and the action we are taking should highlight the importance of this."
The legal scandal is certainly not the first and unlikely to be the last involving complaints against powerful professionals who have taken advantage of their position to harass others in legal workplaces.
Earlier this year, Sydney barrister Charles Waterstreet courted controversy over his decision to participate in a panel about sexual assault hosted by the ABC's Q&A program.
The criminal defence barrister had faced heavy criticism both in the profession and the media when a 21-year-old woman who was previously employed as a paralegal in his chambers told New Matilda that Mr Waterstreet had sexually harassed her. Mr Waterstreet strenuously denied the claims of lewd and inappropriate conduct made by Sydney law student Tina Huang and published a statement defending his position in The Sydney Morning Herald.
A last-minute decision to pull out of the ABC televised panel by Mr Waterstreet came only after the president of the NSW Bar Association, Arthur Moses SC, issued a letter to the barrister, expressing the firm view that it was neither appropriate nor prudent for him to appear on the Q&A television program to discuss issues concerning the #MeToo anti-sexual harassment movement.
Earlier in March on International Women's Day, Mr Moses recorded a video message that called on members of the NSW Bar to intervene and help stop sexual harassment when they witnessed it.
"All of us have a responsibility to ensure that such conduct does not take place within the bar. And if we see it, stop it," Mr Moses said.