'Time's up' for Australian lawyers to ignore sexual misconduct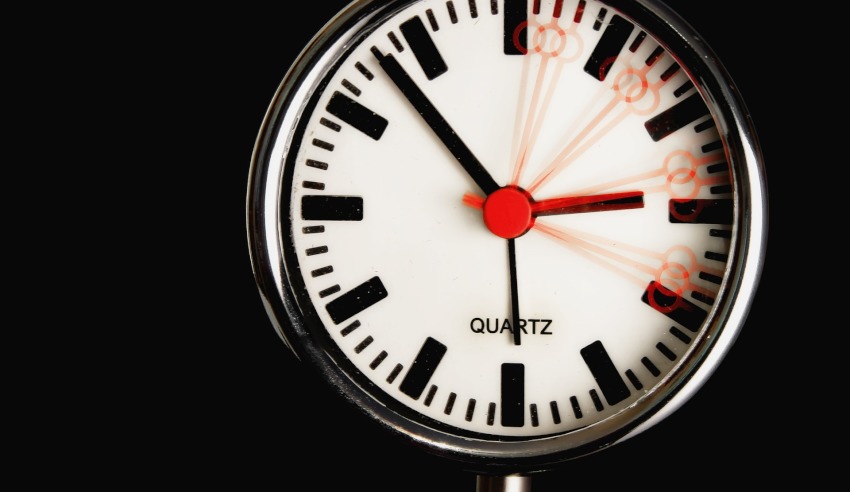 As other legal jurisdictions put sexual harassment front and centre, the Australian profession better be ready for the debate and fallout to come.
Harvey Weinstein was the straw that broke the camel's back.
From the moment that the New York Times first published decades-long allegations against the now-infamous Hollywood powerbroker, victims, advocates and media outlets now have the implicit cultural permission they once lacked.
Once a taboo, sexual harassment is now fair game.
As the #MeToo and #TimesUp movements intensified online and, in the influential channels of pop culture, the topic has started to rear its head publicly in the internal dialogues of almost every corner of mainstream society in the developed world.
For the legal profession, the issue is a particularly thorny one. By way of their knowledge and social function, lawyers are uniquely equipped to play a role in the discussion. Many (especially those working in criminal law or with long records of pro bono service) have been engaging with the topic throughout their careers, albeit far from the public eye and often under the guide of old school confidentiality codes.
There have only been a few rare instances in the legal community, including Australia's, which have made positive public noises recently on this element of the #MeToo discussion — the role that law can play in protecting victims, preventing crime and providing access to justice. This includes UTS legal academic Dr Karen O'Connell, who urged the profession to break the silence about what she calls "gender-hostile" workplaces, and the Law Institute of Victoria whose recent event shone a spotlight on the issue with a powerful keynote from journalist Tracey Spicer.
However, there is another element to the discussion that, despite the viral normalisation of the topic, is still whispered in the profession — sexual harassment by lawyers, of lawyers and inside legal organisations.
In a few rare cases, such as the public dismissal of Herbert Smith Freehills partner Peter Paradise, this elephant in the room has been acknowledged.
But overwhelmingly, the profession still talks about this issue off the record, on background or, more often, not at all, unlike the public airing of laundry occurring in industries such as technology and entertainment.
By contrast, other legal communities are tackling it head on and demanding that practitioners lean into both of these difficult conversations.
The Australian profession is advised to take note.
A New York state of mind
You know a topic has resonance when it can lure lawyers away from the office at 9am on a Monday.
So it was that hundreds of practitioners from across the New York metropolitan area congregated on midtown Manhattan for the NYC Bar Association event this week entitled: Sexual harassment & the law: A call to action in the era of #MeToo
As the city's human rights commissioner, Carmelyn Malalis, told attendees, the event's title suggests the association doesn't intend to skirt around the edges of this sensitive subject.
"There is an explicit call to action," she said. "Action is required if people are hoisting up the #MeToo flag."
As delegates ate bagels and slurped 'cawfee' in a posh dining room of the Bar Association's 44th St headquarters (a regal sandstone structure opposite the Harvard Alumni and New York yacht clubs), they heard a panel of lawyers and speakers go straight to the heart of the topic, in plain speaking that the city is famous for.
All of them agreed that recent months have changed this topic and its relevance to the practice of law forever.
"I have definitely seen a change," said S Jeanine Conley, a partner and shareholder at Littler Mendelson, America's largest employment and labour law specialist.
"The caseload has increased. Reporting has increased. Women are feeling more empowered and emboldened … There is a 'no pass' culture coming into firms. They are investing in training and development [on sexual harassment]," she said.
"This is not a fad. This is a huge cultural change."
Carrie Goldberg, a Brooklyn-based "victims' rights lawyer", said that although she has been specialising in this space for decades, she has also noted a recent shift.
"We have been acting against powerful perps since the firm started, that hasn't changed," she said.
"But what has changed is that they have become more powerful."
The powerful, of course, also means members of the profession themselves.
The event, and its organiser the New York Bar, is calling on law firms to ensure they have a practice for "investigating, preventing and addressing sexual harassment in the workplace."
Law firms should create training programs, set a process for punishing offenders and remediating victims, and set a strategy for media relations, confidentiality and whisteblower protection, delegates heard.
While the panelists agreed the problem was pervasive in the legal profession, as in other sectors of society where privilege and power are concentrated, they said legal organisations have been particularly good (unsurprisingly) and keeping these issues quiet.
Elizabeth S Saylor, a litigator at Manhattan boutique Emery Celli Brinckerhoff & Abady, says the traditional way for the industry to address sexual misconduct (in the rare instances it was reported pre-2017) was via "mediated settlements" far from the public eye.
Ms Saylor added that while large organisations, such as Big Law operations, are getting to grips with having a policy and strategy in place to tackle harassment, practitioners and employees of smaller organisations are still very much at risk.
But it isn't just the guilty perpetrators within the profession that are being scrutinised. Even those defending them are facing serious conduct questions as well.
"We need to expose attorneys who are using their privilege to threaten and intimidate victims," said Carrie Goldberg. "…Attorneys that plant lies in the media, those that draft crazy terms and contracts and hire private investigators," she added.
"We need to stand up and demand that this unethical behaviour stops and is disciplined."
A protective paradise
It is no surprise that American lawyers are taking this issue so seriously. The country's news media has led the cultural shift to de-stigmatise the topic and reclassify it as legitimate for mainstream public consumption.
But while the Australian approach is likely to be less forthright and hysterical, there is no doubt this conversation is beginning to occur in Australia as well.
For the Aussie legal profession, the case of Mr Paradise, may provide an analogous catalyst to the high profile allegations affecting powerful celebrities and influencers in the global headlines.
He was one of the leading lights at one of the most blue chip firms - indicating that power will not be a hindrance to publicity. In this case the firm also acknowledged the nature of the allegations publicly, something that should be commended and encouraged in order for a culture of transparency to be embraced.
Mr Paradise is not alone.
Hardly a week that goes by that we do not hear rumours, tips or anecdotes of sexual harassment in the profession both recent and longstanding. Many female lawyers and their clients have whispered about the pervasive problem for years, unwilling or unable to go public due to the career and life implications that may follow.
That is likely starting to change as it has in the US. What must also change is the response from firms and employers.
Those firms ignoring, silencing, denying or lying about the problem are making it worse.
They are harbouring criminals and fostering a culture of misconduct. They will be judged poorly by history if they are found to be acting against the public interest.
It is reasonable that the public expect the profession to act not just in accordance with the law, but with high standards of ethical citizenship and leadership.
Their social status is no longer a shield. Indeed, in the current zeitgeist it is more of a liability.
For that reason, Lawyers Weekly will continue to give oxygen to this issue and movement as it affects the legal profession.
We will do so not to bang a social justice drum or take a stand in the culture wars, but because the issue is now pervasive, systemic and affects the very business of law.
However, as the profession's American counterparts are making clear, there is also a tremendous ability for the #MeToo and #TimesUp phenomenon to be positive for lawyers.
Littler's Ms Conley described it as an "unprecedented opportunity" to restore trust and make a difference.
Victim-turned-advocate LaDonna Powell agreed.
In an emotional address, Ms Powell — who blew the whistle on shocking sex and racial discrimination and abuse affecting employees of New York's JFK airport — said that going public was "hard but important" for her, and that lawyers can and should be an ally.
"I don't have a Golden Globe," Ms Powell said. "All I have is [my lawyer]."
Commissioner Malalis also offered a note of positivity.
"Lawyers are on the front lines of this issue," she said. "We can be heroes again. We can fight to stop sexual harassment."
Those lawyers who choose to be villains instead, and hide behind a social code of silence that is rapidly crumbling, will surely find that their time is soon up.
Aleks Vickovich is managing editor of Lawyers Weekly