Are employment contracts increasingly being used to control employees' lives?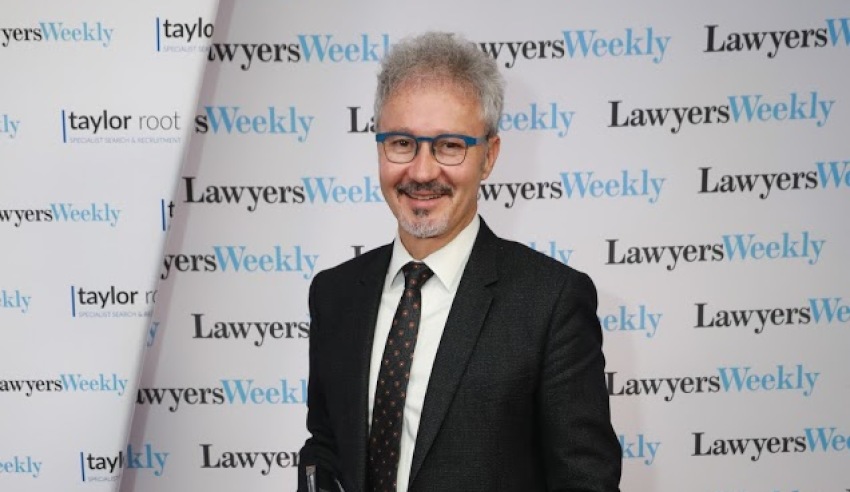 The debate about lawyers' freedom to use social media rages on, with an award-winning employment partner expressing concern that employment contracts may serve to exert control insofar as to undermine one's right to engage publicly.
Speaking to Lawyers Weekly after winning Workplace Relations Partner of the Year at the recent Lawyers Weekly Partner of the Year Awards, Maurice Blackburn partner Josh Bornstein (pictured) said that while the Israel Folau saga had raised the issue of freedom of religious expression in mainstream conversation, the broader issue of employee rights to express views online is not new.
His "fundamental concern", he explained, is that employers are using employment contracts to "control more and more of employees' lives well beyond the workplace", in ways that undermine the rights of a citizen to engage in debate. 
"What we're seeing is that companies are promulgating very, very broad aspirations in their codes of conduct and policy documents. Then they're giving those aspirations policies contractual force," he argued.
"Often, when an employee signs an employment contract, it contains a very similar provision, really, that have been leading to contracts with similar provisions, saying the employee will comply with company policies and any company values and any code of conduct.
"At the time they sign the contract, they have not seen any of these documents. But nevertheless, it's binding. Interestingly, the contracts usually also, almost invariably, contain a provision saying, 'You are bound to comply with those commitments in those documents, but the company is not'."
Businesses themselves are not bound to promulgate and comply with the term "bad use", Mr Bornstein continued, as well as codes of conduct. There is, thus, an asymmetry from the outset, he surmised, and because such policies are "so broadly crafted", they effectively mean that an employee has to comply, whether they are at work or not.
"And because the aspirations are so utopian, and wide-ranging, it really means anyone caught up in a controversy is vulnerable to losing their livelihood," he added.
There are "certain clear parameters" that can be drawn, he qualified, such as if a lawyer was to engage in unlawful conduct such as race hate speech online or in public.
But lawyers, like others in the labour market, are "just one tweak away" from facing a workplace investigation and being accused of breaching company codes of conduct, and then "losing their career in a blaze of publicity".
Mr Bornstein said: "If a lawyer at a law firm, for example, heavily criticised the way in which Earth Day is celebrated in this country, and that then produced a lot of media commentary, a bunch of journalists decided to target that lawyer, politicians started to apply pressure, [then that lawyer] would be in a very similar position to a lot of employees who face disciplinary action or the loss of their livelihood, because they've expressed a controversial view.
"That's, I think, a lamentable trend in the labour market, and I think it, more broadly in our society.
"It undermines democracy. It undermines the rights of people to engage in political debate, to engage in controversy, to have strong arguments and public arguments about important issues."
Mr Bornstein's comments follow recent reporting by Lawyers Weekly that, according to Swaab partner Michael Byrnes, unlike public figures such as Israel Folau, lawyers have freedom to post on social media to the extent that it isn't inappropriate or reflects poorly on one's legal employer. Shine Lawyers legal consultant Samantha Mangwana subsequently said that all lawyers must show restraint on social media, especially partners, as their conduct can have a reputational impact upon the firm.
Mr Byrnes also spoke to Lawyers Weekly about the extent to which lawyers can publicly disclose their mental health issues on social media.
This email address is being protected from spambots. You need JavaScript enabled to view it.