How to boost business resilience with process automation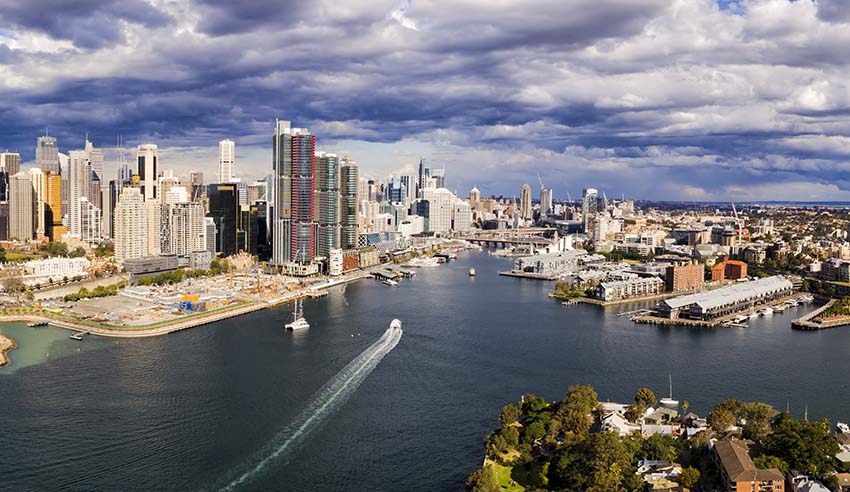 With Australia experiencing its first recession in decades, many law firms as well as companies in general are developing strategies to help them adapt to challenging times, writes Chris Ellis.
Some of the key elements being reviewed are core business processes. Sitting at the heart of every organisation, they underpin everything from supply chains and customer service to finance and HR.
A challenge arises in many cases because these processes are far from optimal. Having gradually evolved over years or even decades, they are often convoluted and reliant on a series of manual steps.
Now, faced with recession conditions, companies are realising things need to change. When you add the additional adjustment to staff working from home thanks to COVID-19, the pressure for change becomes even more acute.
A key factor in achieving meaningful process change is securing the buy-in of strong leadership, along with a clear vision from senior executives. Unfortunately, though, there tend to be barriers that hinder the ability of senior managers to lead the way. These barriers include:
A study by Deloitte found that a third of mid-market companies don't have an IT governance strategy in place and prefer to manage IT on an ad hoc basis. However, without central co-ordination, any attempts at digital transformation of processes leads to "IT sprawl", as various departments adopt disjointed solutions.
Lack of process automation oversight
Disjointed transformation can happen when IT and senior management fail to agree on automation priorities, resulting in limited business impact. For lasting success, CEOs and CIOs should collaborate with technical teams to create automation road maps that meet key business priorities.
Retaining old and inflexible IT methods makes it hard for transformation to stick. According to McKinsey, only 16 per cent of digital transformation projects both improve near-term performance and deliver long-term change. To achieve lasting transformation, CEOs must articulate a vision that makes evolution and change a top priority across the company.
The management teams within large technology companies such as Amazon, Alphabet and Apple understand the importance of IT evolution to business results. They pioneered a new approach to IT that centralises and co-ordinates transformation efforts without bogging departments down in red tape.
 This so-called "platform governance model" powers continuous innovation by reshaping the structure and role of IT. Through the adoption of this model, it's possible to break down the barriers to change and achieve lasting, positive results from a digital transformation program.
A new vision for IT
Under modern process automation and platform governance models, IT helps administer a set of modular platforms, each with its own business goals and staff. Individual management of these platforms gives them the agility to fail fast, move quickly, and accelerate time to market for new ideas.
At the same time, a process centre of excellence (CoE) spans both IT and business teams, helping administer the platforms and working with senior management to ensure proper alignment with key priorities.
By bringing IT and the business closer together, this approach also empowers users across an organisation to innovate digitally. With platform access facilitated by the CoE, non-technical employees no longer have to rely on a centralised team of developers to build new software solutions.
The adoption of low- and no-code tools with intuitive drag-and-drop interfaces can enable business, IT and operations teams to quickly develop and deploy effective new solutions. Also, because they are built on interoperable platforms, process automation solutions can automate processes end-to- end without compatibility issues or inconsistencies.
3 steps for effective process automation
Process automation sits at the heart of any successful digital transformation strategy. By taking the right approach to IT, it's possible to achieve large-scale automation across an organisation, accelerating innovation and increasing resiliency.
The three key steps to follow are:
1. Standardise IT governance
Lack of alignment around strategic priorities can hold back digital transformation. To consistently deliver innovation focused on key business goals, implement a CoE model with modular platforms.
2. Map all processes
Generate a clear picture of all processes across your organisation and prioritise which should be automated first. Map existing processes with collaborative process design tools that let you open the project to feedback from frontline employees.
3. Select the best automation platform
Deploy a powerful platform with the full complement of automation capabilities, including everything from e-signatures and digital document generation to robotic process automation for repetitive tasks. This will allow you to tailor your approach to automating each individual process while ensuring interoperability.
Unforeseen challenges such as economic recessions and viral pandemics place huge pressures on businesses. By taking the time to carefully review and automate core processes, your firm will be much better placed to deal with these challenges and emerge stronger on the other side.
Chris Ellis is an APAC technical evangelist at Nintex.