Barrister who acted 'shamefully, discourteously' ordered to pay costs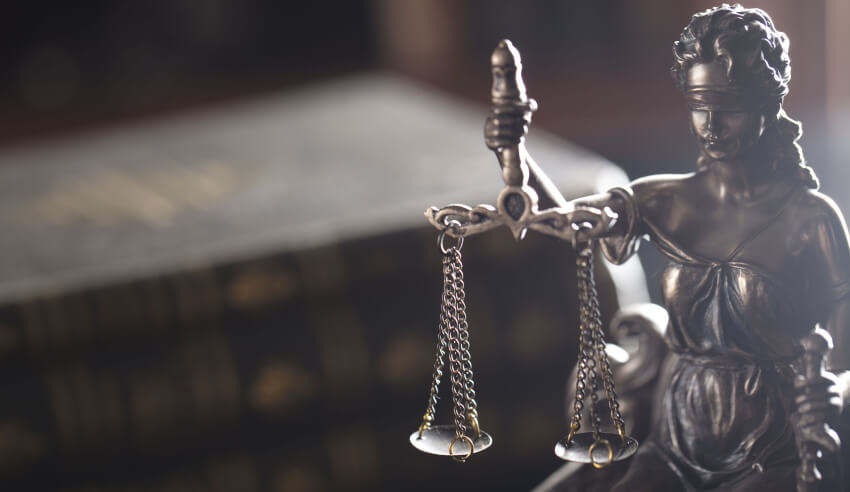 A Queensland barrister who time and again failed to comply with tribunal orders despite their leniency and who has been criticised for being "egocentric" and acting "disrespectfully" has been finally ordered to pay costs after a drawn-out legal battle. 
The Queensland Civil and Administrative Tribunal (QCAT) president Justice Martin Daubney AM said barrister Julene Winn had "squandered" every opportunity that she had been given over the duration of her proceedings against firm Boss Lawyers. She has been ordered to pay costs at the latter's request of $8,500. 
Ms Winn retained the firm in 2016 to represent her in Federal Court litigation, but a dispute soon arose about the validity of a costs' agreement. Ms Winn denies any liability for professional costs totalling $14,013.20 because she said it is "not fair" and requested that she be reimbursed $5,000 on account of failure of consideration. 
Her application was dismissed, as were her appeals to the Supreme Court and to the Court of Appeal. In January 2020, Mr Daubney attempted to reset a timetable for the delivery by the parties of their submissions on costs but instead set off a series of "medical" excuses that delayed the final trial by another 12 months. 
"One of the features of [this trial's] history was [Ms Winn's] repeated reliance on a variety of claimed medical conditions and associated medical appointments to avoid compliance with tribunal directions, resulting in delays in the matter coming on for hearing and a final determination," Mr Daubney wrote in judgement. 
In a 2019 hearing, Ms Winn was criticised for delaying it twice and received a harsh rebuke from Supreme Court judges. They said she had been "egocentric" and preoccupied with her own needs and interests but allowed her a third delay. 
In explaining their frustrations, the judges said registrars, masters and district judges are daily faced with parties asking for an adjournment and that those who think their non-attendance strengthens the application for an adjournment are "deeply mistaken" and that the decision "remains one for the judge". 
"For a practicing barrister the applicant has acted shamefully, disrespectfully and discourteously in conducting litigation in the Tribunal," the judges said. "She has shown little or no regard for the Tribunal proceedings to go ahead on time."  
In January 2020, Mr Daubney requested that Ms Winn file her submissions by March 2020, but she did not comply. The same thing again happened when the matter was listed again for September 2020 and again in October 2020. 
On the day of the submission deadline in October, Ms Winn emailed the tribunal advising that for "medical reasons" she had been unable to complete submissions or instruct a solicitor to do so. She sought a filing date of November 2020 and, despite opposition from Boss Lawyers, QCAT permitted the delay and extended deadlines. 
However, she again failed to comply and informed the tribunal that her general practitioner advised against legal proceedings until the end of January. Earlier this month, when the deadline was set down again, Ms Winn emailed the tribunal with a medical certificate and recommended that the matter be postponed until April 2021. 
"The Tribunal is disinclined to allow the applicant any further indulgences," wrote Mr Daubney about his decision to issue a costs order. "The Tribunal has repeatedly acceded to the applicant's requests for extensions. She has squandered the opportunities that she has been given and while that has been happening, the respondent has been held out from pursuing the final resolution of the costs issue."
In an affidavit filed to QCAT, Boss Lawyers provided evidence that between April and November 2020, Ms Winn had been attending proceedings in the Federal Circuit Court and had filed a "significant number" of applications, affidavits and submissions. 
"I am satisfied that the way in which [Ms Winn] conducted the case was such as to unnecessarily disadvantage the respondent. That factor, combined with the palpable weakness of the applicant's case, is sufficient to persuade me that it is appropriate in this case to find the interests of justice require that a costs order be made against the applicant," Mr Daubney said. 
The judgement can be read in full on AustLII: Winn v Boss Lawyers Pty Ltd [2021] QCAT 44 (18 February 2021)
From 2021, Lawyers Weekly will be attending disciplinary hearings and other trials that are most relevant to the legal profession. Check in regularly here for new updates.