Legal tech industry to carve extra career paths for law grads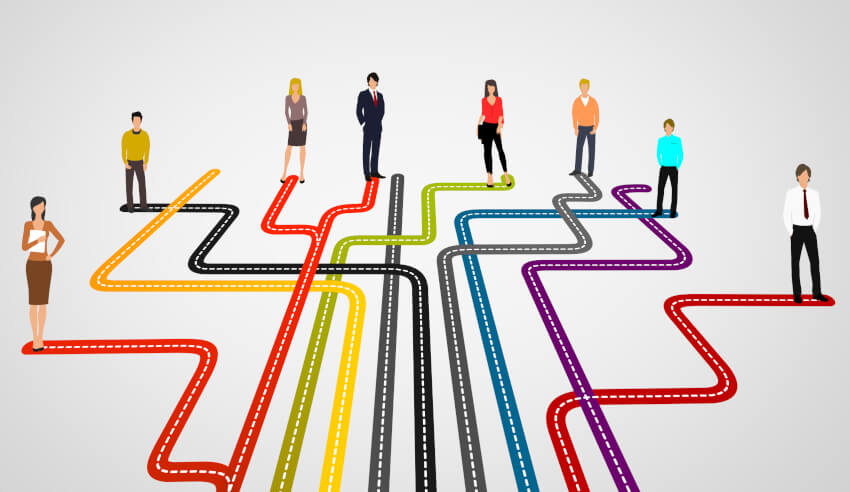 A company specialising in legal technology has predicted that its expanding industry will employ a growing number of law graduates into the future.
The elevation of Taylor Petrucci (pictured) from intern to product manager with legal startup, LawAdvisor, has been touted by the business as an example of what many of tomorrow's law jobs will look like.  
Mr Petrucci is currently working towards a masters in law at Monash University, the same institution where he obtained his law degree, and has spent more than a year working as a paralegal at top-tier firm Norton Rose Fulbright before joining LawAdvisor.
"I've been fortunate to work in some amazing workplaces, and LawAdvisor is one of them. Now I'm wondering if this is the new direction my legal career is heading, having seen the endless opportunities for the growth of legal innovation," Mr Petrucci said.
After six months spent as a student intern with the legal tech company, Mr Petrucci's talent was rewarded with a paid gig at LawAdvisor. In his new role as a product manager, he works alongside developers to refine and reshape the company's core consumer platform.
Mr Petrucci is also involved in the design of LawAdvisor's enterprise software for different legal markets.
LawAdvisor founder Brennan Ong said that investing in people was central to the growth strategy of the company and that Mr Petrucci's ambition was self-evident from his first day as an intern.
"I kept giving him more and more responsibility and he kept taking it in stride," Mr Ong said.
"He proved his value so quickly that it was a no brainer to bring him on in a more permanent role."
Shared values would seem to be a winning mix for the NewLaw group championing young legal talents in tight jobs and Mr Petrucci, who said that he enjoyed an "affinity" with the aspirations of the company.
"What's most attractive is LawAdvisor's pursuit to offer greater access to justice, and my affinity towards these aspirations.
"Not only did I recognise that LawAdvisor was borne out of truly meaningful and aspirational ideas, I saw that the team, especially Brennan himself, lived and breathed this, and that was important," Mr Ong said.
According to LawAdvisor, the growing legal tech industry is offering a fast track for the growing number of law graduates entering the market. Mr Petrucci added that while some organisations may use internships as way to bolster the number of people delivering outcomes for business, NewLaw companies such as LawAdvisor are willing to invest in junior personnel and keep them on.
"While many organisations enforce arbitrary periods which cap the rate at which a new employee can progress, this does no favours for fiercely ambitious and impatient people."
"Having begun as an intern, and looking at my position today, the level of responsibility, accountability and also autonomy over my direction, is unparalleled in other workplaces," Mr Petrucci said.
By his own admission, Mr Petrucci said that he had originally considered the internship to be a way to get some valuable experience working with the law. What he did not expect was that the internship would to lead to career in legaltech.
"Had I not have been exposed to this opportunity at LawAdvisor, I may well not have realised such a career was possible. I would encourage all law students, and graduates, to maintain an open mind early in their careers and to trust their intuition when a unique opportunity arises, as I have found that this has stood me in good stead."