Future-proofing the next generation of lawyers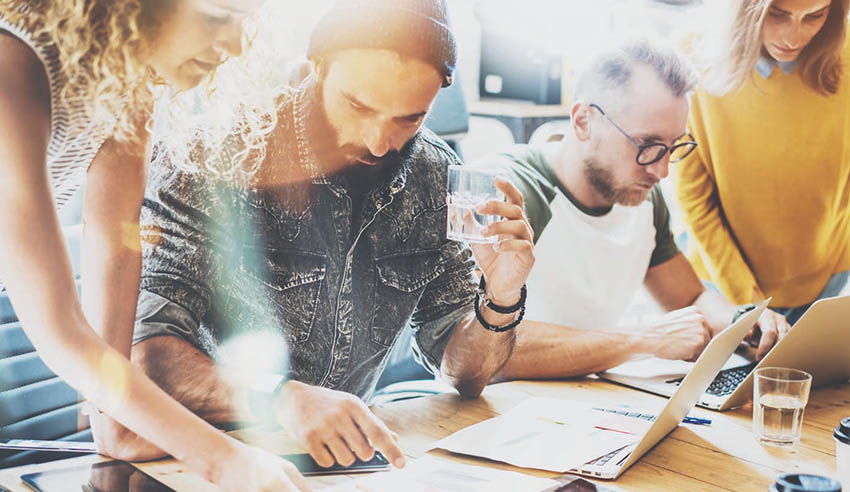 The legal profession, and the marketplace surrounding it, is evolving rapidly. Employers, from BigLaw to corporate businesses, are re-educating young practitioners coming through the ranks to be suitable for those particular legal environments. But it is not necessarily clear that legal education is keeping pace with the change occurring around it.
Are law schools falling behind the eight-ball?
The legal academy has had "a strong doctrinal and substantive law focus for a long time", espouses Professor Rachael Field, from Bond University Law School.
The push to have greater recognition of skills and attributes, she says, started after the release of the Pearce Report – an inquiry commissioned by the Hawke Government in 1985 and submitted in 1987.
Fully titled, 'Australian Law Schools: A discipline assessment for the Commonwealth Tertiary Education Commission', and written by Professor Dennis Pearce, Dame Enid Campbell and Professor Don Harding, the report, according to Professor Field, helped move legal education forward by way of espousing a degree of uniformity among legal educational institutions but also providing scope for idiosyncrasy.
The Threshold Learning Outcomes (TLOs), developed in 2010 on the back of the then-Labor Government commissioning the Australian Learning and Teaching Council to develop new outcomes for graduates, further recognised that legal education should be more about skills and attributes than simply doctrinal law, she continued.
But, the Priestley 11 – the eleven subjects one must successfully complete in order to be admitted as a solicitor in Australia – "haven't really kept up" with those changing standards, Professor Field says.
"They remain much as they were in 1992. Law schools have embraced the TLOs in terms of incorporating them into their curriculum design and in 2011 there was discussion about whether the TLOs should be integrated with the Priestley 11 but that hasn't gone anywhere."
To postulate that law schools around Australia are not taking notice of tech advancement, innovation and modern practice methodologies would not be fair. Faculties of law across the country are implementing elective subjects – some in conjunction with commercial firms – that introduce budding students to tech skills like coding. Others have developed in-house hubs for innovation and encourage the design of new solutions for access to justice. And others have ramped up extra-curricular offerings whereby students can participate in hackathons or publications to further enhance their skills. There is, unquestionably, movement occurring in the legal educational sphere.
However, simultaneously, it would not be unfair to infer – as Professor Field asserts – that what is needed is not annexures to the existing, traditional teaching and learning methodologies. Rather, what law schools across the country can, and must, be considering is how best to reset the table that is fast being turned over – not just by the advent of new technologies and innovative practices, but also by the law firms, businesses and organisations whom the graduates of these law schools will ultimately be employed by. Moreover, students themselves are actively engaging with the new world order of law, separate to the goings-on of campus life.
Lawyers Weekly spoke with Professor Field, as well as University of Technology, Sydney associate dean of education, Professor Maxine Evers; College of Law Queensland lecturer Graeme Haas; The Legal Forecast founder and McCullough Robertson lawyer and innovation ambassador Milan Gandhi; and The Learned Crew founder and Coca-Cola Amatil legal counsel Jessie Porteus to better understand how legal education needs to evolve and adapt.
This feature will explore how legal education, and the broader on-campus environment, can accommodate the changing nature of the broader profession and ensure employers can hire graduates they are actually looking for, as well as decipher exactly what is needing to change to ensure students leave university with both the business-related skills and technology skills to stand out.
The need for educational and professional evolution
In considering the fundamental and inextricable need for law schools to evolve, Ms Porteus – who, as part of her work with The Learned Crew, runs practical skills workshops for law students – says that greater effort must be put in to "future-proof the next generation of lawyers for success in this ever-changing legal industry".
"We all have a part to play in helping our future lawyers, partners, general counsels, barristers, judges and academics have the skills to not only survive in law, but thrive," she muses.
"Lawyers are needing to adapt to this disrupted market more than ever before, whether that be because of the rise of NewLaw, technology and AI, increased demand for lawyers (particularly in light of the recent royal commissions) or the pressure to be 'more commercial' and 'more than just lawyers' (especially in-house)."
As such – and this is where the importance of legal education comes roaring to the fore – "we all need to adapt in the way we teach our future lawyers, and indeed, teach the importance of adaptability itself", she deduces.
Such importance is being recognised by educators located in pockets across the nation.
"The study of law is a continuum, from the academic and the practical through to legal practice," Professor Evers proclaims.
That sequential journey may feature the same starting and end points for time immemorial, but what happens in between, and how the journey unfolds, is a matter for consideration in accordance with context.
"We are a conservative profession and change tends to come slowly. If the regulators identify a need, more modern skills will be incorporated into the undergraduate and PLT courses," Mr Haas reflects.
But even if such changes have both taken time and have been reactive rather than proactive, there are positive examples of how the educational segment of the legal profession has responded to needs and adapted accordingly, he cedes.
"The fact that mental health training has now become a mandatory requirement for PLT courses highlights that as a profession we can lead the world and incorporate significant changes into the courses that we deliver."
Professor Field supports the idea of significant change both coming and already unfolding, noting that predictions about changes in legal service delivery have proved well-founded and there belies an obligation for legal education to keep up.
"The TLOs are nine years old now, but still we have the Priestley 11 dominating the law curriculum, because the Law Admissions Consultative Committee can't see past the tradition of a doctrinal legal education. In the end, the legal academy and the profession will have to work something out though because law schools are not providing the graduates that the profession needs," she argues.
Such considerations are being had by those with the power to effect change, Professor Evers asserts.
"Those responsible for the design and delivery of legal education, the accrediting bodies and the higher education sector more broadly are considering these questions as they have in the past. Areas such as statutory interpretation, international law, dispute resolution and critical legal theory complemented by skills in collaboration, research and self-management are examples of changes to legal education in the last 20 years," she says.
"Many of the Deans are leading the discussion about the responsibility of law schools in designing and delivering legal education that will equip graduates for a rapidly changing work environment, both in the legal profession and more broadly."
But perhaps the greatest epiphany for those at the fulcrum is, as Mr Gandhi highlights, that a law school "cannot be a one-size-fits-all panacea to every demand a graduate may encounter on the job".
This is founded in both the thesis and reality that "there is no single law job".
"Being a lawyer involves different vocational skills depending on the area of law you are working in, whether you are working for a massive government practice or a NewLaw firm specialising in startups, and even depends on the type of contribution you naturally gravitate towards," he says.
"Law schools' primary aim should be to produce socially responsible law graduates who understand the language of law, its societal context, and who are confident at solving legal problems from first principles (instead of merely regurgitating what they have memorised).
"In my view, this is the way to ensure graduates are valuable and adaptive in the age of automation because, once the 'black and white' questions can be answered by technology, junior lawyers will be increasingly relied upon to exercise critical thought and navigate grey areas," he says.
How legal educational institutions thus modernise accordingly is, ultimately, no small task. But educators and practitioners have opinions on how they can do so.
Specific changes to implement
A key question that legal educators ask themselves, Mr Haas reflects, is "how can we better prepare the students for work? We are constantly updating our course to respond to that question", he says.
For Professor Evers, it means sweeping incorporation of business-related skills that are relevant to technology and to a "rapidly changing work environment", as an essential component of progressive legal education.
"This must be balanced with a recognition that the study of law is a continuum from the academic and the practical through to legal practice", she says.
"Business-related skills are not a new attribute required by the profession. Since its establishment, the private profession has required business-related skills, including commercial acumen, for all lawyers with the responsibility of managing a legal practice, from sole practitioners who are operating as sole traders to large law firms' partners and directors who are responsible for the financial and regulatory management of significant enterprises.
"The majority of in-house counsel have a 'corporate' client and need to understand the business of their client. Community legal centres are responsible for the business of their services, including management of funding and grants. On-the-job training in business skills provides graduates with the ability to acquire contextual understanding of the 'business' of their work environment and the opportunity to be mentored in the commercial and ethical application of these skills," she argues.
Ms Porteus recommends more practical learning activities as part of the curriculum, complemented by strong mentoring and coaching in a real work context. Or, if they can't be real, she adds, students should learn in realistic simulated work situations.
"The learning outcomes must be based not only on getting the legal answer right, but actually looking at a legal problem from the client's perspective, providing a strategic and well considered response, and thinking outside the box to come up with other solutions to problems (some of them may be tech-related, and some may not)," she advises.
"Further, I think we need to give students insight into a 'day in the life' of a lawyer and all the rest that comes with it that no-one tells you about until you set foot in the door – from how to work in a legal team environment, how to do legal admin like time recording, billing and other tasks, business knowledge (from how a company works, to finance fundamentals, to who's who in the zoo and what different professions and company functions do – e.g. sales, procurement, marketing, HR, finance etc.), how to work with different types of clients, to how to attract clients, how to come up with creative ways to deliver legal services differently, how to ask the right questions, how to process-map legal processes, leadership skills, public speaking, and even how to ask for a promotion.
"These are all essential skills for any professional – especially the lawyers of the future. Again though, it comes down to adaptability and willingness to learn these new skills. We don't know what skills might be required in another five or 10 years' time as we see further change and disruption – but willingness to learn those skills is the ticket!"
For Professor Field, in order to future-proof law students for graduation and careers in law, including dispute resolution as a core subject is a must.
"I think a lot of the project management and communication skills that students need for employability would be covered in a DR subject. The Priestley 11 were amended in the latest review [in recent years] to include [alternative dispute resolution] in Civil Procedure, but that isn't sufficient in my view," she says.
"A whole subject is required that teaches DR knowledge skills and attitudes. [Queensland University of Technology, where Professor Field used to work] introduced a core compulsory DR subject in the first year in 2014 and that has been a huge success. La Trobe also has a core DR subject and Melbourne University and the University of Canberra are just introducing them."
"So, even though DR isn't in the Priestley 11 law schools, [we] are recognising that a DR subject does provide students with important skills for employability. DR skills are also very relevant for self-management and well-being, and also contribute to the formation of a positive professional identity for students that can support well-being also."
For Mr Gandhi, a more holistic approach is necessary: "Being able to code at a primitive level won't help them (a firm's IT team will already have that base covered) and, frankly, I would rather that my Professor of Jurisprudence teach me about legal positivism than how to work the room at a client function," he says.
"That said, I am a huge proponent of taking law students outside of the classroom and exposing them to experts from across non-legal disciplines, and providing them with opportunities to learn about new technology, and develop their creative skills and entrepreneurialism."
Balancing interests
It is not unreasonable, of course, for both educational institutions and the students who attend them to point out that there are only so many hours in the day in which lessons can be taught, information can be absorbed, and activities can be undertaken.
"Law students are under enough pressure with studies, extracurriculars and jobs/job applications", Ms Porteus explains.
Mr Haas adds: "The amount of training that we provide is limited by the time we have with the students. Obviously with more time we can provide more training. There are plenty of hours in the day, it is really a matter of determining priorities."
As such, instead of further overloading law students – as well as those educating them – it is further incumbent upon law schools to continually examine the evolution of the academic environment and how best students can prepare and develop for their ultimate vocation in law (or, of course, outside of it).
"Investing in further learning opportunities (and doing this as early as possible but also as frequently as you can) will always pay dividends, and sometimes can even create efficiencies by complementing studies with something practical (like a training workshop or undertaking work experience), as these give students real world examples, contexts and insights that might help them understand the theoretical concepts better, therefore allowing them to study smarter, not harder," Ms Porteus suggests.
"Further, learning how to deal with urgency/pressure, prioritising, and taking care of mental wellbeing all at the same time, are all skills that should be developed early (and can always be improved with practice – I'm still figuring this all out myself)!"
Professor Field agrees that universities cannot simply keep adding to the legal curriculum.
"Something has to give", she muses, surmising that it has to be content pertaining to substantive law.
"But, that's okay, because the law is so dynamic anyway that students need to know mainly the core principles of law in certain areas and then, more importantly, they need the skills to be able to find the relevant and up-to-date law and be able to apply it to increasingly complex situations that clients are presenting. This also mans they need the skills to be able to collaborate with colleagues in other disciplines such as accounting etc.," she says.
For Professor Evers, there is a shared responsibility in adapting to the demands of the modern legal marketplace whereby both educators and students recognise that opportunities to acquire real-world experience will require planning and self-management by both parties.
"Law schools facilitate co-curricular opportunities for students to enhance their formal legal education with the objective that students will be able to participate in some, not all, of these. As with electives, there are many choices. Students are encouraged to plan for, and to seek guidance about, their study journey. Balance, reflection and wellbeing are essential elements to effective planning," she explains.
The idea of individual responsibility is certainly one that should not be discounted. While law schools can, and must, evolve and adapt to the demands of the professional environment, so too must students understand and appreciate, as best they can, the myriad avenues available to them and what pre-requisites might manifest in the pursuit of one's goals.
The role of students
It goes without saying that "the onus is not simply on law schools" - as Mr Gandhi points out.
"The typical length of a law degree is three to five years, so law schools have to be choosey about what they focus on. Employers and graduates themselves should take responsibility for the rest," he posits.
Harking back to the importance of business skills, Mr Haas identifies the breadth of opportunities available to students to learn and hone their capabilities by way of on-campus associations and clubs.
"Clubs and associations run to budgets and business plans like any business. And there are opportunities to learn as you climb through the ranks of the various positions available, from member to executive to president etc. They learn in context, are building a supportive network of friends and colleagues; and are able to record their experience on their CVs - all while having fun!"
For Ms Evers, such individual responsibility on the part of students requires immersion in jobs – both paid and unpaid – that expose a student to broader environments.
"Part-time employment in the business of retail, administration etc.; volunteer work that involves grants, funding, budgets; start-ups; competitions with business and tech related questions, hackathons; service on committees, student law societies with budgets, financial plans," she suggests.
Ms Porteus agrees.
"Seek practical legal experience early, say yes to different opportunities that arise (this will lead to a rich learning experience for you and will allow you to accumulate skills in different areas) and seek fantastic mentors who are willing to help you learn and grow along the way," she says.
And, as Mr Gandhi's experience shows, students also have the capacity to create their own initiatives that will not only offer a broader vocational experience whilst studying, but also open one's eyes to a multitude of professional skills and, subsequently, opportunities.
"I can put my money where my mouth is – as students and junior lawyers, we created The Legal Forecast and events like Disrupting Law precisely for this reason. To do so we harnessed insights and mentorship from law firms, law societies, law schools themselves, and companies like Janders Dean, Thomson Reuters and PEXA who each provide their own unique perspectives into the rapidly evolving legal world," he recounts, on reflection of the advocacy work done by TLF.
"We participate with many forward-thinking law schools across the country to facilitate initiatives at the intersection of law, technology and entrepreneurship. Rather than set exams, we run pitch nights, and rather than allocate marks, we work with our partners to give out cool prizes like Disrupting Law contestant Sophie Airton's fully-paid trip to London this year to speak at the JD Horizons conference [hosted by Janders Dean]."
This, he submits, is a "better way to learn this stuff than within the strictures of exams, assignments and the Priestley 11".
Where to from here?
This feature has not intended to criticise Australia's law schools for their educational and vocational approaches to date. There are demonstrable instances of progress across the country, which will surely only continue with each passing university semester. Significant challenges remain, however, in ensuring that – as best as possible – law schools can both proactively and reactively cater to the rapidly-changing idiosyncratic needs of students in a legal marketplace that has moved beyond what we understand to be the traditional methodologies of both the study and practice of law. It is also incumbent upon the students of these law schools to take initiative, wherever possible, to immerse one's self with the myriad opportunities laid at one's feet, both on campus and outside of it.
Debate will continue in legal academic circles about the virtue of the Priestly 11 and other established teaching and learning norms, in determining the best path forward. What is clear, however, is that Australia's legal educational sphere cannot fail to evolve with the professional marketplace it breeds members for. The law students of today will be the lawyers of tomorrow, and both clients and the rule of law will rely on them to uphold their duties and obligations in a manner that befits the modern world.