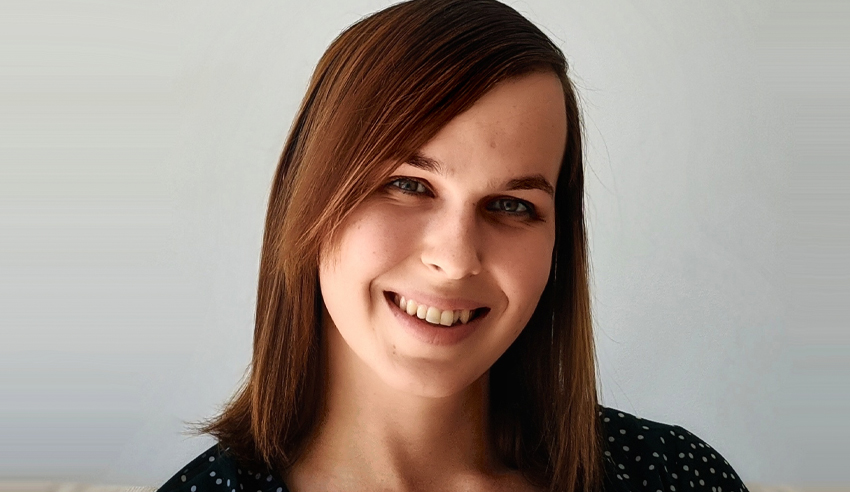 Life in law is personally and professionally challenging enough. For LGBTQI professionals, being anything other than yourself makes it even more difficult, says Maddison Harrington.
Speaking recently on The Corporate Counsel Show, Griffith University legal counsel Ms Harrington said society is "definitely reaching that tipping point" whereby trans persons are no longer being "othered" as in years past, but that those who have transitioned or are transitioning also need to be true to themselves.
Ms Harrington – who, at 25, is one of the youngest openly trans lawyers in Australia, having transitioned in the last two years – said that all lawyers, but particularly those who are transitioning, must realise there is no harm in simply being who you are.
"Life is going to be difficult for everybody. We've seen that through COVID-19. So, why make it any more difficult for yourself by hiding? You're not doing yourself any favours by hiding, you're making yourself more depressed and lonelier. There's a big old world out there, and we see such a small percentage of that represented through news media and things like that. And like anything we see in the news, most of what we see is bad. We rarely ever see the good news stories," she said.
"When I came out, I thought, 'I live in Queensland. This is one of the most conservative states in Australia. How am I going to do this?' But I've experienced no animosity. I think the thing that we all need to remember is everyone is too bloody busy with themselves to focus on what anyone else is doing. If you walk down Bourke Street Mall in Melbourne or Queen Street Mall in Brisbane, you'll see so many people with their head in their phones. They're not paying attention to anyone but themselves.
"And so, I think that's a great analogy for how life is these days. So long as you're being true to yourself and being happy to yourself, that's the most important thing."
While society has made progress away from the 'othering' of trans persons, Ms Harrington added there is still work to be done on the professional front, noting that LGBTQI women, especially transwomen, experience a "double glass ceiling".
"We've obviously heard the glass ceiling referred to for female lawyers, and that law is still very top-heavy with men. And it's very hard to crack that glass ceiling and get women into the executive roles. But [for some of us] in law, we're facing a double glass ceiling. For me personally, it's that I'm a woman, and then secondly, that I'm LGBTQI. I look at the partnership of every major law firm in Australia, and to my knowledge, there's no openly trans partner at a law firm in Australia," she outlined.
"There are, however, trans partners and our counterparts over in the consulting and accounting space. And I think the general rule there is that the consulting and accounting space is a good 10 years ahead of the law often than not. I hope that we can catch up to that and say, 'Look, we don't care about who you are as a person, we care about what you can do', because personally that's what I subscribe to.
"I don't want to be treated any differently because I'm a woman and I don't want to be treated any differently because I happen to have a transgender background. In fact, I've gotten to the point of my transition, where it is functionally complete."
When asked how best non-trans lawyers can help contribute towards workplaces that are more inclusive and collegiate for their LGBTQI colleagues, Ms Harrington simply said: "Don't be afraid of us".
"We're your brothers, we're your sisters, we're your friends, your family members. We're just normal human beings. We do the exact same things as you, we're no different. We just happen to have a s**t set of circumstances where we're born in the wrong body and are taking steps to fix that, so that we can be the happiest people that we can be," she advised.
"If you do come across us and you don't know what to say or what to do, just get to know us, talk to us. As I say, we're human beings. Some may be more personable than others, of course, but that's human nature. We're all individuals. And I think we're all deserving of love and all deserving of respect. And so, if you can just do those two simple things, give us love and give us respect, then I think we'll get along fine."
To listen to the full conversation with Maddison Harrington, click below: