Exclusive: Bakers to open in Brisbane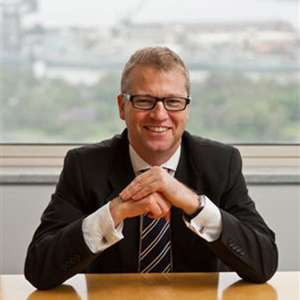 A Clayton Utz partner and an Allens partner have been poached by Baker & McKenzie to spearhead a planned Brisbane office.
Lawyers Weekly has been told that Bakers is looking to open its Brisbane office in either June or July this year.
"It has the support of the partnership," said a Bakers insider who spoke to Lawyers Weekly.
A formal partner vote for the Brisbane office is yet to be completed, but it is expected that the Sydney and Melbourne partners of the global firm will rubber-stamp the opening of the firm's third Australian office.
While global partners will not vote on the Brisbane office, a number of informal global steps also need to be completed before the firm can finalise the timing of the office launch.
Energy and resources and litigation will be two key focus areas for the firm's new Brisbane office, with Bakers also looking to have expertise in construction and agribusiness.
Raiding rivals
Last week, senior Brisbane-based Clutz partner Darren Fooks resigned from the firm's partnership.
Fooks, an energy and resources specialist, was a partner at Clutz for 17 years. He will be joining Bakers as one of up to six partners the firm is looking to poach from rival firms to head-up its Brisbane offering.
Lawyers Weekly understands that Jo Daniels, a partner at Allens, will also be joining Bakers.
Daniels, a competition and regulatory specialist, was previously a partner at K&L Gates and Clutz before joining Allens in 2012.
Daniels and Fooks will be joined at Bakers by the legal veteran Philip Christensen. The Sydney-based Christensen founded his own mining and resources boutique firm last year and was previously a senior partner at Herbert Smith Freehills. He is currently a non-executive director at Whitehaven Coal and has also worked for companies controlled by the controversial Newcastle business figure, Nathan Tinkler.
Brisbane move many years in the making
Lawyers Weekly has been told that Bakers has looked at opening an office in Brisbane for over five years, preceding the appointment of Chris Freeland (pictured) as the firm's Australian managing partner in late 2010.
Lawyers Weekly further understands that the firm's former global head of mining and metals, David Ryan, was sounded out about relocating from Sydney to Brisbane prior to his departure to Herbert Smith Freehills in October 2013.
Lawyers Weekly has been told that since Ryan's departure, the firm's Australian head of energy, resources and infrastructure, Chris Saxon, has been a key figure behind the planned Brisbane office.
"It has been a very well planned and targeted strategy," said a senior legal figure intimate with the Bakers partnership, who added that the firm has a number of clients with lucrative business interests in Brisbane.
Lawyers Weekly has also been told that recently the Australian partnership has fallen into line and supported the planned Brisbane move after some initial angst was expressed about deviating from the firms' two office Australian offering, which the firm has had for over three decades.
Lawyers Weekly approached Bakers' Australian managing partner Chris Freeland for comment, but he declined to be interviewed.
Bakers has been in Australia for 50 years, opening its Sydney office in 1964 and Melbourne office in 1982.
Globally the firm has 75 offices and over 4000 lawyers.