Firms: K&L Gates (Hunter Hall International Limited); DLA Piper (Washington H. Soul Pattinson and Company Limited, Pengana Holdings Pty Ltd)
Deal: Pengana Holdings Pty Ltd (Pengana) and Hunter Hall International Limited have entered an agreement to merge, with Washington H. Soul Pattinson and Company Limited (WHSP) to own a significant stake in the merged entity.
Value: Over $3 billion
Area: M&A
Key players: The K&L Gates team advising Hunter hall was led by corporate and transactional partner Hal Lloyd, and included financial services partner Liz Hastilow, tax partners Betsy-Ann Howe and Matthew Cridland, special counsel Brent Delaney, Ben Benson and Leslie Petro, senior associate Ed Vassie, and lawyer Mairead Murphy.
The DLA Piper team advising Pengana and WHSP was led by corporate partner David Ryan, with support from partner James Philips, senior associates Elliott Cheung and Horace Wu, and solicitor Rube Uthayakumar. The firm's funds, tax, employment, debt and regulatory teams were closely involved.
Deal significance: Hunter Hall (ASX: HHL) and Pengana have entered an agreement to merge. Subject to shareholder approval, the merger will involve Hunter Hall acquiring all the shares in Pengana in return for the issuance of 74.1 million Hunter Hall shares to Pengana shareholders.
The total funds under management of the merged entity would exceed $3 billion. The deal is expected to close in May.
"WHSP is well-known as a shrewd and successful steward of capital and businesses," said DLA Piper lead partner David Ryan.
"We are excited to assist them in entering and consolidating a growing segment of the Australian funds management industry."
K&L Gates lead partner Hal Lloyd said the complex, high-profile deal required expertise across multiple practice areas.
"The team will continue to work in a collaborative and effective manner to help Hunter Hall steer the transaction to a successful result for its shareholders," he said.
DLA Piper previously advised WHSP (ASX: SOL) on its initial acquisition of a 49.49 per cent stake in Pengana from NAB Asset Management, and is currently advising WHSP on its off-market takeover bid for Hunter Hall, through WHSP Hunter Hall Pty Ltd – a direct, wholly owned subsidiary of WHSP.
The all-cash offer to Hunter Hall shareholders opened on 20 January 2017, and remains on foot. Pinnacle Investment Management Group made a rival takeover bid for Hunter Hall earlier this year.
WHSP is Australia's second-oldest publicly listed company, with diverse assets across pharmaceuticals, telecommunications, coal mining, equity investments, building materials, copper and gold exploration, property investments, and corporate advisory.
Pengana specialises in listed equities, operating in Sydney, Melbourne and Singapore. Hunter Hall is a specialist global and Australian equity investment manager, listed on the ASX since 2001.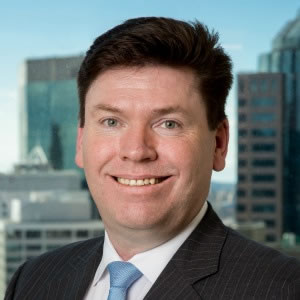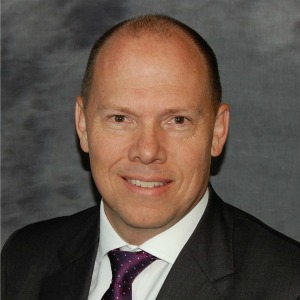 Pictured L-R: David Ryan, DLA Piper; Hal Lloyd, K&L Gates.