The revamp of family law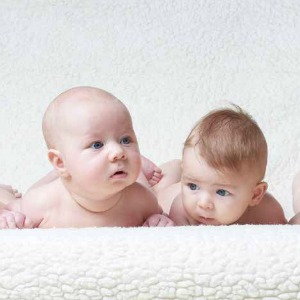 If there's one practice area that's seen a sharp transformation in recent years it's family law.
There are a few things that don't go out of style – such as fine cheese, old wine and a cracking black-tie tuxedo.
Conversely, there are some things that seemingly won't fit with the status quo, no matter how hard you push.
The family law space was once one of these things. It didn't attract many lawyers, the demand was smaller than other practice areas and competition for clients was limited. However, with the evolution of consumer needs and the growing number of matters to be covered came the expansion of the sector.
These days, lawyers in this practice area aren't limited to marriage, separation and divorce. They now cover a broad range of important issues, including civil unions, domestic partnerships, adoption, surrogacy, child abuse, missing children and child abduction – to name a few.
"When I started practising, family law wasn't a groovy area of law," says Mark Parker, co-head of Lander & Rogers' family and relationship law practice.
"In the last five years the demand for family lawyers who have really high-level expertise has increased significantly."
Getting to this point
To appreciate where it is today, it's important to cast our minds back to when family law began to gain traction.
"I've been practising since 1983 so I've really seen it change a lot," says Mr Parker.
"Gone are the days when people had their homes, superannuation, car and perhaps some shares.
"It's really not uncommon now for people to have a series of trusts or an interest in a variety of different investments, so collectively family lawyers now need to have a really good working knowledge of not just family law, but corporate law structuring."
Slater and Gordon family law general manager Luke Short echoes this sentiment, saying clients have had a big hand in forever changing the practice area.
"Surrogacy, sperm donor families, same-sex relationships and transgender children have raised new and important legal questions that may not have been envisaged when the Family Court was first established in 1975," he says.
"The cost of accessing family law services is also something that has changed in recent years … Another change we have seen is a greater acceptance of binding financial agreements, or 'pre-nups' as they are more commonly known.
"The media reporting of celebrity break-ups, like James Packer and Erica Baxter, has brought pre- nups to the fore. National research commissioned on behalf of Slater and Gordon family lawyers has found that pre-nups are definitely not just for the rich and famous, with almost one third of Australians we surveyed saying they would consider getting a pre-nup if they were to enter a new relationship."
Emerging challenges
While demand for family lawyers is growing rapidly, the practice area is not without its obstacles.
Increasingly, family lawyers are being met with under-resourced courts and consequent delays.
"One of the biggest issues facing family lawyers today is the challenges that come with long court delays," says Mr Short.
"A lack of government funding has resulted in the Family Court not being adequately resourced to deal with an increasingly large number of sometimes very complex cases.
"Judges and other judicial staff are doing the best they can in the circumstances. However, some parties are waiting up to three years for their cases to be finalised. Long delays can be psychologically distressing, particularly for children involved in custody and parenting disputes and women in violent relationships," he adds.
Another key challenge for family lawyers today is dealing with laws that have not always kept up with the changing nature and role of families, according to Mr Short.
"Despite every effort made to keep clients out of the court system and to support them in reaching solutions, there's a continuing demand for court intervention and it would be my observation that that demand is increasing because the complexity of the matters is increasing," agrees Justine Woods, partner at Cooper Grace Ward.
"If people can't reach an agreement, they need the court, and the court is under-resourced for the rising demand. So the delays can be more than two years and then you might wait months and months for a decision."
Opportunity off the back of obstacles
Despite the challenges, Mr Parker believes there has never been a better or more important time to be a family lawyer.
"It's just an incredibly exciting area of law. You're dealing with clients and helping them through what is to them the most singularly demanding time in their lives," he says.
"It's about having that ability to really look for lateral outcomes and to come up with solutions clients might not have thought of."
Mr Parker says a big trend in family law is Baby Boomers wanting to ensure that their wealth is protected for their children.
"Increasingly I'm being approached by accounting firms who are saying to me, 'We act for clients who are quite wealthy and their children are marrying and they want to ensure that there are provisions in place between their children and their soon-to-be spouses to protect the wealth that ultimately they're going to receive from their parents', or alternatively, 'to protect the interests that they might already have in family businesses'," he says.
"So financial agreements, if you like, in a generational sense, have really increased as a demand area."
Another active trend in the family law practice area is the growth of court-ordered arbitration, says Ms Woods.
"Arbitration is very popular as a concept ... There's certainly a great deal of discussion around it in various practice groups that we participate in and just in general discussion amongst family lawyers, because if you've got an intractable matter which needs some formal decision made, and you've exhausted all your settlement avenues, it's a long wait for the court.
"People are ready to arbitrate so I think that's going to be a big trend."
Private mediations have also become popular in family law, "[sometimes] after the court has ordered it but often before", according to Ms Woods.
"I also find that a growth area is difficult children matters, involving all those really hard issues like family violence, drug and alcohol dependency, and also where businesses are spanning more than one country so you've got a number of fairly complex tax and commercial restructuring solutions involved as well," she says.
Growth on the horizon
All three of the partners Lawyers Weekly spoke to believe that these increasing opportunities will see more lawyers and firms specialising in family law.
"I think there's really strong competition now," says Ms Woods.
"I think that's really reflected by the proliferation of those smaller boutique firms.
"People are leaving larger firms and setting up on their own and offering something different."
Mr Parker adds that while the market has traditionally been dominated by specialist family law firms, the growth of the sector has also seen more large firms branch out into this practice area.
"I think that's causing a fair bit of competition at the top end," he says.
"In our practice, for example, we've got 30 family lawyers.
"The idea that a major, blue-chip, commercial, CBD firm would have one of its major core areas of practice a family law practice, that has 30 family lawyers, is simply something that you wouldn't have heard of five or 10 years ago."
Mr Short believes this momentum will continue for years to come.
"There is a lot of demand for family lawyers in Australia and I think it's an area that will continue to grow and evolve," he concludes.