Attraction Firms 2016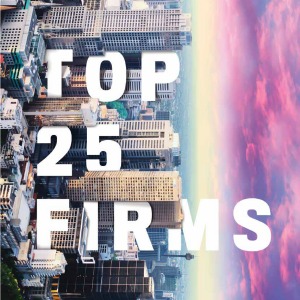 Exclusive research conducted by Momentum Intelligence reveals the most desirable firms in the country, based on where lawyers aspire to work.
Lawyers, both established players and those new to the game, have never been inundated with so much choice.
While a decade ago it was common for large, branded firms to make the best impression, it has become increasingly apparent that today's legal professionals are after more than just the power of a name.
This has resulted in firms placing paramount importance on increasing their core service offerings. The past year alone has seen the rise of global players disrupting the profession with their forward-thinking initiatives, home-grown heroes re-evaluating their employees' career opportunities and NewLaw firms paving the way to offer incentives completely different from those of their established counterparts.
With competition hotter than ever, it can be difficult to gauge who's coming out on top. In a bid to determine the frontrunners and examine what lawyers are looking for, Lawyers Weekly asked readers a simple question – which firms would you most likely consider a move to if you ever decided to leave your current firm?
The results show a mix of global powerhouses and local heavyweights, with lawyers impressed by the prospects, culture and dedication to employees that these national and international firms present.
Boutique and mid-tier firms also gained traction in this year's ranking, with likely key reasons being their embracement of diversity, flexible work arrangements and innovation.
Interestingly, the number of accounting firms to make the list has increased from 2015, suggesting lawyers are looking to diversify their services into what was once thought of as another world.
Over the next few pages, you'll see a breakdown of the 25 firms deemed most attractive by Australian lawyers. While these results are based on the opinions of lawyers looking in from the outside, they represent a unique opportunity for firms to examine where they stand in the national legal market, what they can do to improve and how they can continue to excel.
Ranking
25. Deloitte Legal 4.0 per cent
New entry
Male 26.5 per cent, female 73.5 per cent
Despite being a relatively new player in the profession, Deloitte Legal became the first accounting firm to instruct a client in a High Court matter, in a showdown between AusNet and the ATO last year. This diversification and the recent announcement of its 10th partner appointment in Australia suggest the firm is keen to make itself known.
24. Hall & Wilcox 4.4 per cent
New entry
Male 36.8 per cent, female 63.2 per cent
Once just a Melbourne-based firm, Hall & Wilcox has expanded rapidly in recent years, introducing new offices in Canberra, Sydney, Newcastle and Perth. The independent business law firm now boasts more than 450 people, including 65 partners, acting nationally for Australia-based clients and multinational clients with Australian interests.
23. Mills Oakley 4.5 per cent
Moved up 2015: 24
Male 30.8 per cent, female 69.2 per cent
Mills oakley originated in Melbourne in 1864 and has grown to become a national firm with over 80 partners and more than 550 staff, offering expertise across key commercial practice areas. In the past 12 months the firm has managed to poach key senior figures from its national rivals and announced the launch of a new Canberra office.
21= Clyde & Co 4.8 per cent
New entry
Male 38.5 per cent, female 61.5 per cent
This global firm has gone full speed ahead over the past 12 months, adding a 30-strong insurance team to its offering as a result of inheriting five partners and 25 legal staff from the now defunct Australian firm Lee & Lyons. This move has boosted its strength in the Australian market, which Clyde & Co first decided to break into in 2012.
21= Jones Day 4.8 per cent
Moved up 2015: 22
Male 57.1 per cent, female 42.9 per cent
Jones day increased its presence earlier this year by unveiling a new Brisbane office to complement those already in operation in Perth and Sydney. Specialising in M&A, major projects and project-related disputes, with an emphasis on natural resources, construction, transport and agriculture, Jones Day now has over 60 lawyers practising in Australia.
20. HWL Ebsworth 4.9 per cent
Moved down 2015: 18
Male 38.5 per cent, female 61.5 per cent
Despite moving down two places this year, HWL Ebsworth has maintained its commitment to attracting high-quality lateral recruits, appointing three new partners in April. Prior to this, the commercial firm announced its largest-ever single round of internal promotions, with six new partners and nine special counsel stepping up to the plate.
19. Lander & Rogers 5.3 per cent
Moved down 2015: 14
Male 20.5 per cent, female 79.5 per cent
National firm Lander & Rogers took a considerable hit in this year's ranking, but it has made bold decisions over the past 12 months. With demand ramping up, Lander & Rodgers decided to expand its family and relationship law practice to Sydney. This helped cement the firm's status in the harbour city, adding to its existing presence in Melbourne and Brisbane.
18. Gadens Lawyers 5.4 per cent
Moved down 2015: 21
Male 24.4 per cent, female 75.6 per cent
Gadens has 135 partners and over 1,110 staff working across its offices in Australia, as well as Singapore and Port Moresby. The past year has seen it advise on the acquisition of high-profile commercial buildings in Sydney's CBD worth in excess of $150 million. Late last year it was reported that Gadens plans to merge with global firm Dentons and Singapore-based firm Rodyk & Davidson.
17. KPMG Legal 5.5 per cent
New entry
Male 40.9 per cent, female 59.1 per cent
This big four accounting firm has grown its legal arm beyond tax, set on becoming a major player in the profession. Last year KPMG announced it would boost its range of legal services by focusing on developing its corporate, employment and property practices in the years ahead.
16. PwC Legal 5.8 per cent
New entry
Male 43.8 per cent, female 56.2 per cent
Another big four accounting firm to make the Top 25, PwC Legal has paved a solid reputation in the corporate and commercial law space. In December the firm vowed to bulk up its legal footprint by implementing a core growth strategy designed to attract and build a team of more than 100 lawyers, including 20 to 25 partners.
15. K&L Gates 6.1 per cent
Unchanged
Male 38.2 per cent, 61.8 per cent
Us-headquartered firm K&L Gates first made its mark on the Australian legal sector in 2013 and now has over 100 lawyers in offices located in Sydney, Melbourne, Perth and Brisbane. The past 12 months have seen the firm involved in significant M&A transactions, including advising an ASX-listed fashion company on an acquisition worth $80 million.
14. Corrs Chambers Westgarth 6.2 per cent
Moved down 2015: 11
Male 37.9 per cent, female 62.1 per cent
This year's ranking has seen Corrs Chambers Westgarth move down three places, but it remains committed to being a true partner to clients and lawyers alike. The independent law firm recently advised Aurizon Holdings on the sale of its 33 per cent equity stake in the proposed Moorebank Intermodal Terminal.
13. DLA Piper 6.3 per cent
Unchanged
Male 29.4 per cent, female 70.6 per cent
Global law firm DLA Piper has positioned itself with lawyers in more than 30 countries, presenting unique opportunities to its Australian staff. Currently holding offices in Sydney, Brisbane, Canberra, Melbourne and Perth, DLA Piper has expertise in all matters across the legal spectrum, including media, sport and entertainment, real estate, life sciences and government contracting.
12. Henry Davis York 7.2 per cent
Moved up 2015: 17
Male 35.5 per cent, female 64.5 per cent
Henry Davis York has jumped five places in this year's ranking by upping the ante. Its focus remains firm, advising a range of national clients including some of Australia's most iconic businesses, the big four banks, regulatory bodies and government departments and agencies. Founded in 1893, HDY has over 40 partners and 300 staff in Sydney, Brisbane and Canberra.
10= Clifford Chance 7.7 per cent
Unchanged
Male 44.1 per cent, female 55.9 per cent
Uk-based firm Clifford Chance entered the Australian market in 2011 via mergers with Chang, Pistilli & Simmons in Sydney and Cochrane Lishman Carson Luscombe in Perth. Today, the national team has grown to consist of 17 partners and over 70 lawyers, advising clients on cross-border M&A and capital markets transactions, as well as complex litigation and dispute resolution matters.
10= Baker & McKenzie 7.7 per cent
Moved down 2015: 09
Male 45.9 per cent, female 54.1 per cent
Baker & mckenzie, founded in 1949, is a multinational law firm headquartered in Chicago. Its Australian offices are based in Sydney, Brisbane and Melbourne. The firm has been involved in significant transactions over the past year, including the acquisition of gold mining business Unity Mining Limited by Diversified Minerals – a deal worth $33.2 million.
9. Clayton Utz 7.8 per cent
Moved down2015: 07
Male 49.2 per cent, female 50.8 per cent
Headquartered in Sydney, Clayton Utz has rapidly grown its core service offering to Brisbane, Canberra, Melbourne, Perth and Darwin in recent years. The firm is intent on providing its employees with various career opportunities, resulting in two of its partners being recognised in the inaugural Lawyers Weekly Partner of the Year Awards earlier this year.
8. Allen & Overy 7.9 per cent
Moved down2015: 05
Male 52.5 per cent, female 47.5 per cent
Allen & Overy entered the Australian market in early 2010, leveraging its powerhouse UK brand to attract new talent. In May this year it poached three lawyers from Skadden, Arps, Slate, Meagher & Flom, after the latter ceased operations in Australia. This led Allen & Overy to take on high-profile clients, such as a consortium it advised on the aquisition of a stake in Martabe Mine, a deal worth US$775 million.
7. Norton Rose Fulbright 8.1 per cent
Moved up 2015: 08
Male 38.8 per cent, female 61.2 per cent
Norton Rose Fulbright has over 600 lawyers working in its four Australian offices, located in Brisbane, Melbourne, Perth and Sydney. The global firm is working on expanding its footprint, having recently formed an alliance with NewLaw service provider LawPath to give start-ups and SMEs greater access to premium legal services.
6. Gilbert + Tobin 8.5 per cent
Moved up 2015: 12
Male 33.8 per cent, female 66.2 per cent
Commercial law firm Gilbert + Tobin recorded the largest jump, gaining six places on last year's ranking. The firm has a clear focus on innovation, recently acquiring a 20 per cent stake in LegalVision, a platform that uses technology and online processes to deliver accessible legal products. Gilbert + Tobin has also broadened its offering and boosted its culture by unveiling a new office in Barangaroo.
5. Ashurst 10.5 per cent
Moved down 2015: 04
Male 38.2 per cent, female 61.8 per cent
Ashurst remains a hot contender for Australia's most attractive firm, with the past 12 months demonstrating that it consistently places among the highest value and highest number of deals. However, earlier this year the global firm admitted declines in revenue and average profit per equity partner, leaving reason to believe that these contributed to its slight drop in attractiveness.
The firm has reprioritised to combat this, placing its key focus on attracting new talent and retaining current staff.
"Ashurst is a truly global firm, with a sense of collaboration at our core," says Phil Breden, the firm's head of Australia. "We've worked on some of the largest and most legally significant deals and matters in the market, and our lawyers are energised by being exposed to top-tier work.
"The firm is also focused on proactively encouraging and rewarding an entrepreneurial spirit in our lawyers."
Richard Knox, head of HR – Asia-Pacific, says Ashurst is focused on delivering a premium offering to its clients.
"The firm is well positioned as one of only a couple of truly integrated global firms that brings to the Australian market a full service offering, with a premium client list that sets us apart from much of our competition," he says.
"That attraction, combined with a track record of investing in and developing our lawyers to grow their careers, positions us well in the market."
Mr Knox adds that Ashurst prides itself on maintaining an environment that allows its people to deliver to their full potential, whatever their career aspirations are.
"The firm provides them the opportunity to work on clients and matters at the very top end of the market, in a supportive and flexible environment," he says. "We have found our staff really engage with that proposition."
Phil Breden, Head of Australia, Ashurst
4. MinterEllison 11.4 per cent
Moved down 2015: 03
Male 42.4 per cent, female 57.6 per cent
Despite moving down one place in this year's ranking, MinterEllison is set on being the firm of choice for Australian lawyers.
"We've implemented an improved performance and development approach, which enables our people to bring the best of themselves to work each day," says Mary Lyras, chief talent officer.
"We have a clear strategy focused on growth, capability and innovation, and our people know what they need to do to contribute to achieving those goals.
"We also understand and value the importance of open communication throughout the firm, of encouraging people to focus on their natural strengths, and of being flexible in how and from where people work."
To make sure its lawyers are continually being upskilled in their practice areas, Ms Lyras says MinterEllison hosts regular coaching conversations and provides innovative platforms for employees to perform their roles more efficiently.
"Our lawyers get to work with the best legal minds in the country and within a truly supportive and collaborative environment," she says. "They know we care about our people, listen to what they need and develop strategies in response.
"Through regular coaching conversations, we get to know a person's strengths and how we can support them to be the best they can be."
Looking ahead, Ms Lyras says the firm remains committed to ensuring its employees get the best support possible.
"We'll continue to focus on growth, capability and innovation as we work together towards achieving our 2020 strategic plan," she says.
"We are committed to implementing a number of exciting new technology solutions, to growing the avenues through which career-building experiences can be gained, and to empowering our people to be our clients' best partners."
Mary Lyras, Chief talent officer, MinterEllison
3. Allens 11.6 per cent
Moved up 2015: 06
Male 56.1 per cent, female 43.9 per cent
Of the top five attraction firms, Allens has made the biggest improvement on last year's ranking, moving up three places.
The international commercial law firm, with offices throughout Australia and Asia, has attracted home-grown, heavyweight talent in the past 12 months, including the poaching of banking and finance head Nicholas Creed from a rival firm.
Allens' focus on innovation and furthering its client base has led it to develop one of the country's most attractive offerings.
"We continue to focus on our clients, building deep relationships that ensure we work together to achieve success," says Richard Spurio, managing partner. "The launch of our A-plus alternative services offering has further developed our in-house team of more than 70 specialists across a variety of disciplines that work together with our legal teams and directly with clients to design and deliver the most effective and efficient alternative services and solutions."
Mr Spurio says the firm also has a strong focus on investing in diversity – a subject that has gained much momentum over the past year.
"We have invested time in looking at the diversity of our team with a view to building a more diverse workforce through different approaches to recruitment," he says.
Allens is a desirable choice for many Australian lawyers because of its array of opportunities, according to Mr Spurio.
"Our career deal empowers staff to take ownership of their career so they can achieve their professional goals, with a mentoring program to ensure ongoing dialogue and support," he says.
"We are also focused on creating a flexible working environment to support our people to achieve their work and personal goals. With a high-performance, team-based culture which encourages success, we reward our people on merit, not time."
Richard Spurio, Managing partner, Allens
2. King & Wood Mallesons 14.3 per cent
Unchanged
Male 51.8 per cent, female 48.2 per cent
Headquartered in Asia, King & Wood Mallesons presents significant opportunities for Aussie lawyers looking to make their mark locally or globally. Over the past year KWM has been responsible for several high-profile transactions, including advising Asciano on its $9.05 billion takeover offer from Brookfield Infrastructure Partners; and National Australia Bank on its $5.5 billion capital raising and the high-profile demerger of UK entity Clydesdale Group – to name just a few.
Chief executive partner, Australia, Sue Kench believes the firm's exciting deals and focus on growth across its target markets are significant drawcards for keeping staff and prospective talent engaged.
"Big legal firms like KWM need to 'get their elbows out' to win top-shelf work offshore and boost revenue in a saturated home market. We have been clear in that we are pushing for more cross-border work throughout Asia and building capabilities in new sectors," she says.
To further attract and retain talent, KWM spends considerable time targeting university graduates and hosting a number of initiatives for its people.
"We constantly evaluate what will attract top lawyers to KWM," Ms Kench says.
"This starts with graduate recruitment, where we invest a lot of time talking to future lawyers from a wide range of different law schools and backgrounds to understand why they feel KWM could be a great place to commence and grow in their legal career, and we tailor our approach to suit their career and personal aspirations accordingly.
"Last year we introduced a host of initiatives designed to enable our people to develop new skills, insights and relationships. One example this year was Design Week – a week with speaker forums, workshops, hackathons and events all focused around designing the firm for the future."
Sue Kench, Chief executive partner, Australia, King & Wood Mallesons
1. Herbert Smith Freehills 19.1 per cent
Unchanged
Male 42.5 per cent, female 57.5 per cent
Herbert Smith Freehills has once again taken out the top spot for most attractive firm among Australian lawyers. The frontrunner now has 26 offices across Africa, Asia, Australia, Europe, the Middle East and the US, offering cross-border services in all major regions and practice areas.
Speaking to Lawyers Weekly on the firm's achievements, joint regional managing partner Sue Gilchrist outlines HSF's five core focus areas, which she believes pinpoint its success:
• Clients, sectors and products
• People, performance and leadership
• Service delivery
• Innovation and technology
• Platforms
Ms Gilchrist says the firm's ability to successfully implement key strategies around these five focus points has helped it attract new talent over the past 12 months. The foremost strategy is a summer clerkship program for university students.
"The primary intake is summer clerks who then join us as graduates," she says.
"We've invested in that program and our approach to that over decades, and that's a really successful way of getting the top grads out of each year group."
But it's not just graduates that are attracted to the HSF offering, with even senior lawyers leaving their respective roles to take up new positions at the global firm.
"I think they're attracted because they can be confident that we've got an excellent quality of clients and they'll get the opportunity to work on fantastic transactions and pieces of litigation," Ms Gilchrist says.
"They'll get to work with other like-minded people who are also at the top of their game and want to excel at what they do. Combined with that, I think we've got a really strong and inclusive culture where people can be totally themselves."
Ms Gilchrist notes that the firm has effective education, leadership training and coaching platforms in place, to inspire its people to be the best they can be. She says this generates word of mouth that HSF is the firm of choice.
"I think outside HSF, people see us as professional and committed to excellence but also friendly and authentic," she says. "We're always striving to do more. In a market where there's so much going on and it's so competitive, we feel like internally we need to focus even more on making sure that our people are engaged and are performing at the exceptionally high levels that we and our clients expect."
Sue Gilchrist, Joint regional managing partner, Herbert Smith Freehills
Methodology
The Top 25 Attraction Firms ranking was based on the results from one question in the Lawyers Weekly Employer of Choice Survey 2016, which was: 'Which firms would you most likely consider a move to if you ever decided to leave your current firm?' (more than one firm could be selected).
There were 719 respondents to this year's survey – an increase of 22 per cent on last year.
The Lawyers Weekly Employer of Choice Survey was conducted between 27 June and 18 July 2016. A quantitative research method was adopted, with participants asked to complete a self-administered questionnaire promoted via the Lawyers Weekly website and eDMs.