The legal profession may not have mastered the art of forecasting the winds of change, but it is making a concerted effort to shine as much light as possible on the path ahead.
For a long time that responsibility fell to law schools. However, dialogues are now taking place in a more organised attempt to project the shape of tomorrow's laws, courts and the future role of lawyers – with some very interesting results.
While technology is an important part of the future narrative for law in Australia, all quarters, from the professional societies to universities and private practice, have settled on some other necessary truths.
In parts, these ideas focus on ensuring that lawyers are best placed to create, adapt and lead in uncertain times. The conversation has moved to how resilience and entrepreneurialism can be used to ride waves of opportunity, rather than succumb to the disruption of a digital tsunami.
This particular type of future-proofing is being embraced by both the institutions that administer justice and those that nurture the next generation of lawyers. But there is still some way to go before it is accepted that these principles have been transplanted into the DNA of the legal profession's up-and-comers.
Dreams of law school
Ruby Harrigan has just received news of her Higher School Certificate band results. It is December 2016 and year 12 students across NSW have been anxiously waiting for the release of their final marks, ahead of the publication of their Australian Tertiary Admission Ranks (ATARs) and then university offers in early 2017.
Of the 10 units she has dedicated the past few months of her young life to, legal studies is Ruby's favourite subject. She hopes to one day be a lawyer.
The 17-year-old from Grafton has big aspirations and is busting to break out of her home town. She is passionate about social justice and speaks of a desire to make a difference in the world with the pressing, enthusiastic conviction of someone who just can't get there fast enough.
"This time is all so uncertain and I hate that feeling of not knowing. Although it's thrilling, and it drives me to pursue a career in law that bit more, it is scary," Ruby says.
It is a time of many emotions for thousands of Australian Millennials like Ruby, uncertain about the shape the next few years will take and the careers that are waiting for them at the end of it all. They are also understandably nervous about this first big task of future-mapping for their adult lives.
"It is difficult to leave a safety net like Grafton, which is so small and community-based, to go and pursue something that I really have no idea [where it] will lead me at end of the day," Ruby says.
Sarah Shipman is in the same class of 13 students who have studied HSC legal studies with Ruby at McAuley Catholic College, in the NSW Northern Rivers region.
The eldest of four, Sarah is pragmatic about her options and says she is willing to work in "any stable role" in the legal system once she completes uni. For now, her post-law school sights are set on moving to Coffs Harbour, where she hopes the major justice precinct will offer the kind of work that she craves.
The bottom line
Initially Sarah planned to study a straight LLB at Griffith University on the Gold Coast, a decision partly influenced by having family nearby to ease concerns about the cost of living and moving on her own to a different state.
Sarah's parents, also worried about the odds facing their daughter in finding work with only a law degree under her belt, persuaded her to pursue a double degree instead. She has now received early entry admission for a combined law/criminology degree at the University of New England in Armidale.
"I'm very opinionated and outspoken so I think that this course will allow me to put my personality into what I'm studying, and eventually my career," Sarah says.
"And criminology is also something that I really enjoy."
While she quips about her parents' audible sigh of relief since her plans no longer involve the Gold Coast's "party central" renown, Sarah adds that their unwavering support also prompted her to think about other practical considerations: questions like how she will be able to afford repaying her student loans to the government in a crowded jobs market.
A cousin who studies psychology at the University of Melbourne warned Sarah about the HECS debt with which she has encumbered herself.
"I'm very nervous. My cousin says she doesn't even want to look at her bills any more, so I'm a bit freaked out once those bills start coming in," Sarah says.
Ruby has been accepted into a global leadership program for undergraduates offered by Macquarie University; however, she has also earmarked two universities in Victoria as places where she might like to pursue her legal studies. The price difference between the law degree at Macquarie and the juris doctor at Melbourne University is as much as $18,236. On first blush, this outcome seems to favour the value of the prestigious offering at Melbourne, but there are other factors at play.
The University of Melbourne notes on its own law school website that juris doctor students can expect to pay "approximately $16,645" extra to make up the difference in what government student loans are able to cover. As postgraduate students, it is unlikely that this is the only HECS-HELP debt JD candidates have to manage.
While the cost of this specific JD course may not affect recent school-leavers like Ruby, it hits home for a significant portion of Australia's other law student cohort: those who opt for a JD rather than going down the route of a combined undergraduate degree.
Last year the Australian Law Students' Association called for the government to review its $99,389 limit on FEE-HELP, saying that the final cost students work up for a law degree is likely to exceed that figure by several thousand dollars.
Another monetary consideration for law students is the cost of completing a Graduate Diploma of Legal Practice (GDLP). For those who want to be eligible for admission, practical legal training (PLT) is just another extra cost to bear after a significant investment in their law degree.
Many first-year students are not in a position to decide whether they will ultimately go on to practise law, so contrary to arguments that the law degree has become a generalist academic pursuit, the cost of the GDLP is an additional financial consideration relevant to whole group, at least in the beginning.
Undertaking the full sweep of legal education can add up to about $140,000. This does not factor in the cost of legal textbooks, which can come in at many hundred dollars every semester.
For aspiring lawyers, it is difficult to view the decision to pursue what can be very expensive legal studies as anything other than an investment. Even where bills can be deferred with student loans, university preferences matter. Job prospects after graduation count too.
Opportunity for sale
What then for would-be lawyers like Ruby and Sarah, who have to relocate from regional Australia just for the opportunity to access the education that will allow them to qualify for admission to the profession? What if, after taking on thousands of dollars in debt, they are unable to find a job? Both admit it is a concern, but one they prefer not think too much about.
"I'm jumping in a little bit blind and I think I'm doing that deliberately so I don't scare myself," Ruby says.
Sarah speaks of attending a university open day in Lismore, where one law lecturer actively discouraged her from pursuing law and advised her to think about a business degree instead.
"He said business is where it's at. But that's not what I'm interested in, I am interested in law," Sarah says.
"While it didn't really affect my decision-making, it has got me a bit worried about getting a job after uni."
That fearful reality, which appears to have taken hold even among legal academics, is not lost on the law school at the University of NSW, which is aiming to address the issue by making its student cohort as "irresistible" to employers as possible.
UNSW Law dean Professor George Williams AO says the law school is investing in a range of tailored services to give its students one-on-one career guidance and push their competitive edge in the legal job market and beyond.
"That's what we need to do for our students to, in good faith, ensure that they are getting value for their time and money in coming here," Professor Williams says.
"We have to offer an education that befits the cost."
According to the law dean, avoiding the "fallout" affecting the beleaguered legal education market in the US is critical. Debt-laden American law students are quitting their courses at a rate of 30 per cent, on realising that graduates a few years ahead are unable to land the good jobs they need to repay their university fees.
"I have made the decision not to pretend we have all the answers, but to do the best we can and to focus especially on outlook, skills, resilience and the like," Professor Williams says.
Bracing for the future jobs market
Uncertainty is also one of the selling points for the democratisation of legal education. With around 40 law schools in Australia today, students can be selective about which institutions they feel will put them in good stead.
Professor Kathy Laster from Victoria University says that beyond the 'arti-factual' popularity of law degrees – that is, the attraction to academic pursuits that are seen to be the endeavour of "smarter" and "more disciplined" people – going to law school does make economic sense.
The director of the Sir Zelman Cowen Centre in Melbourne explains that the evidence is in the large number of law graduates, about 50 per cent, who do not go on to practise as lawyers. The majority of those graduates still find work, she says.
"The figures are very clear: law students do get employment and they get more highly skilled employment than without a law degree."
Proof of law graduate employability can be extrapolated from the results of the last Law Graduate Survey and recent Grattan Institute findings that suggest law students are among those likely to repay their government loans faster.
According to the institute's Doubtful debt: the rising cost of student loans report, fewer than 5 per cent of LLB graduates made no repayment on their student loans in 2011 and just over 15 per cent made a partial payment.
These rosy indications, however, cannot be seen to apply necessarily to the time since. 2011 was six years ago, when Ruby and Sarah had not even started high school.
Law grads often refer to 2012 as a dark period, when the GFC caused Australia's employment rate to plummet. Despite a steady recovery in hiring rates in the legal industry, graduating cohorts continue to feel the hangover of those stark times. Indeed, some law grads have remained locked out of the profession entirely.
The latest news from Western Australia is that graduates coming out of the state's five law schools are entering the job market at a rate four times the number of available entry-level law roles in the state.
Sarah says she will be grateful if she can just get a foot in the door.
"I am hoping for anything stable. Even if it's just as a receptionist at a law firm, it will suit me just fine until I decide what I want to move into."
Reading the signs
The big challenge of the forecasting exercise for law schools is trying to predict what graduates can expect as far as six years into the future. Adequately preparing students is not a matter of guessing what will happen 12 months from now; innovation is happening all the time, according to Professor Williams.
"The challenge we've got is that if you take our new year coming in 2017, the odds are those undergrads won't enter the profession until 2023. We're having to design a curriculum and train them not for what's happening next year, but actually for what we have to anticipate will be the work environment they enter in 2023," he says.
In the first six months of his leadership of the UNSW law school, Professor Williams has been undertaking an active "listening tour" to understand what profession's various stakeholders are saying the future will look like. Law and technology has far and away been the dominant theme in all of those discussions, prompting UNSW to initiate a review of its curriculum.
The outcome of that comprehensive review may see a blockchain module introduced into UNSW's contracts subject, and the implications of technology on legal processes become a permanent feature in ethics. An integrated coding aspect is also on the cards for any student wanting to graduate from UNSW with legal qualifications in the future.
While it is one thing to cultivate creative and resilient young lawyers, Professor Williams believes it is quite another task to equip them with the skills needed to be leaders at the frontier of this digital age.
Professor Laster says the collective digital consciousness has transformed the way people think about the very concept of law. In terms of the nature of tomorrow's law jobs, she believes a combination of artificial intelligence (AI), robotic technologies and offshoring has already begun to reduce the once stable avenues for legal employment.
Law Society of NSW 2016 president Gary Ulman says the legal profession is well aware of the changes that AI technology, in particular, is bringing to traditional legal roles. However, he says it is almost impossible to completely capture the lay of the land amid the onslaught of digital change.
"AI is driving change that requires lawyers to be more efficient, to be smarter, but it's a situation that you simply can't take a snapshot and say 'That is what it is'. It is about realising that it's an evolution which is going to continue," he says.
In Professor Laster's view it is a change for the better, bringing with it a new, dynamic role for future lawyers to play. She also expects that demand for lawyers' creativity and leadership skills will increase.
"All of the questions that lawyers are technically trained to be able to answer are actually more vital, not less vital. The challenge now lies in 'How do you distil the ratio?'."
"Implicitly, a law degree has always taught high-performing people what to do and how to get the essence out of too much information. In this digital age, where the currency is information, it will have to do that explicitly," Professor Laster says.
Her hope is that future legal education will provide a better pedagogical approach, to contrast with the traditional method of "overloading" students with theory.
She also says there will be a greater emphasis on teaching critical analysis and conceptual skills, and less focus on learning about traditional process-type work like conveyancing.
A top-down transformation
The profession is clear in its views that technology-driven systems will dominate the provision of future legal services. How to harness these technologies to innovate and improve client offerings better than everyone else is the million-dollar question.
All quarters of the legal profession want to stay ahead of the curve, and are moving deliberately to state their case. Law students and new graduates feature prominently in these considerations. Gilbert + Tobin kicked off its 2016 summer clerkship season by tweeting a picture of its new batch of legal trainees being briefed on the firm's innovation strategy.
Meanwhile, the Law Society of NSW is due to report on its first technology-focused commission of inquiry into the future of the legal profession. Legal education is among the inquiry's terms of reference, and it is not a responsibility that falls exclusively on the shoulders of universities and PLT providers. The profession must also step up.
Mr Ulman underscores the important role that employers of young lawyers play in preparing them for the future. Having the skills to adapt is not simply a matter of digital literacy or a good grounding in coding, he adds. Future lawyers will require a better handle on business theory and will have to be confident in their technological skills to be able to "hit the ground running".
"There is some need there for graduates to have some commercial skills: accounting or commerce [for example]," Mr Ulman says.
"Prospective employers want their lawyers to have some business skills. They want them to be able to understand how their employer's business runs, what are the drivers of that business, and they also want them to be able to understand what the drivers of their clients' business and needs are."
While the big end of town is constantly evolving its business approach to innovation, sole practitioners and NewLaw firms are capitalising on their size to adapt to new technologies faster.
Mr Ulman acknowledges that the change is happening now, and rapidly, but adds that it is important for the conversation about the future of law and lawyers to be sober and guided by experts. He suggests that navigating the uncertainty of tomorrow will be greatly assisted by better strategy and less hype.
"We may be on a bit of a ride at the moment and we're not quite sure where it's going to end up, but importantly – I speak for the law society – we want to be at the forefront to be able to give our members of the profession a heads-up as to where this journey or ride is going," he says.
Cultivating motivation key to talent retention
According to Professor Laster, the modern fiscal environment has prompted institutions and service providers such as the courts to up the ante on technological processes to solve its problems. She notes that public interest centres and government agencies have become fertile ground for innovation and are also helping to retain some of the profession's most promising minds.
"These organisations are doing some of the most innovative work. Victoria Legal Aid, for instance, is trying to establish kiosks and using IT as much as possible; they're doing very interesting things," Professor Laster says.
The need for the courts to be more efficient with fewer resources is generating opportunities for lawyers to create and explore new ways to improve access to justice, Professor Laster says. The development is also connecting lawyers with more purposeful, meaningful work to offer a better sense of professional satisfaction.
"What you'll find is people who have the sort of fire to contribute are going to be involved in 'Well, how do we deliver this in a mass way?'," Professor Laster says.
Professor Williams is of a similar view. He says tomorrow's lawyers can expect to be direct beneficiaries of this innovative new terrain in the access to justice space.
It is a change that would seem to align perfectly with Ruby and Sarah's motivation to study law. They want to help achieve justice for others, to make a difference.
Human rights advocate Julian Burnside QC has dedicated his professional life to just that. The Victorian barrister says that over the years he has observed a number of young practitioners who lose their interest in justice soon after university.
"It's very interesting that law students will often tell you, if you ask them, that the reason they studied law was because of a concern about justice. But once they've been in practice for a couple of years, to say that they're interested in justice sounds so undergraduate that they stop saying it."
Mr Burnside says that the consequences for the profession are a legal system that is less just and lawyers who are less happy.
The Law Society of NSW is attuned to the connection between a sense of professional purpose and happier lawyers. One of its major agendas is to foster a culture that puts the wellbeing of members, and new lawyers in particular, above all else. On a national level, organisations such as the Tristan Jepson Memorial Foundation are leading the way in this regard.
Most law schools in Australia have also moved to integrate modules into their courses that teach and reinforce resilience and wellness, in readiness for everything that lies ahead.
The ultimate goal is to make tomorrow's lawyers fit for purpose by ensuring they do not lose the initial fire in their bellies.
"Anyone who loses sight of the reason that they're engaged in their profession or occupation is likely to live a fairly unhappy life," Mr Burnside says.
"The point of it is, a person's career will not be satisfying and fulfilling unless they continue to pursue the ideals which inspired them to take that course initially. And especially in the justice system: if people forget that justice is the point of it all, then the system will not work at its best."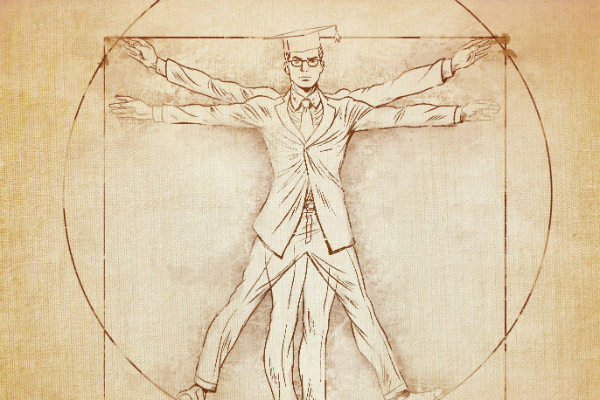 Like this story? Read more:
Book commemorates diamond milestone for WA law society
QLS condemns actions of disgraced lawyer as 'stain on the profession'
NSW proposes big justice reforms to target risk of reoffending