A violent spectre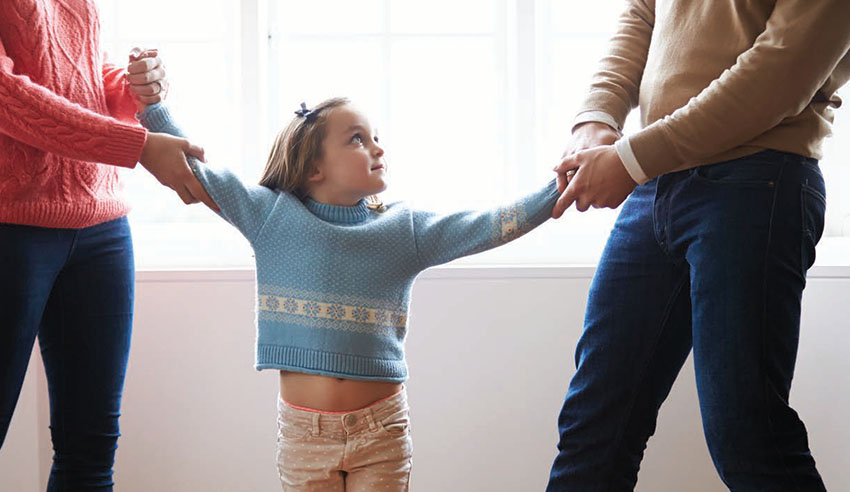 "The role the courts play in the lives of families experiencing violence is an important one and a heavy responsibility."
Those were the words of outgoing Chief Justice of the Family Court of Australia, the Honourable Chief Justice John Pascoe, AC CVO as he spotlighted the prevalence of family violence in 2018 in his last speech to the annual National Family Law Conference.
Justice Pascoe illuminated "some awful cases," including the sad circumstances surrounding Darcey Freeman's death and the recent Pennant Hills Edwards' murders.
"These are matters that haunt us all and lurk in the shadows as we face new cases with allegations of violence and wonder which seemingly commonplace case may suddenly take a horrific turn," he told the crowd.
The understanding of the complexity and diversity of family violence has improved considerably over the last few decades, he says, but despite legislative reform, "the justice system continues to lag behind developments in our understanding of, and approach to, family violence."
"We need to continue to do better," Justice Pascoe insists.
And the key element for this effort? Education.
For the family law practitioners interviewed for this story, there appears to be consensus around improved education and awareness of the prevalence of family violence as attributing to the "very significant rise in violence and family dysfunction" being reported within the judicial system, as noted by Justice Pascoe.
Alicia Huppatz, a Sydney-based family lawyer, says she's noticed "a substantial increase in the level of public awareness and education concerning family violence, specifically in the encouragement given to victims and the general public to speak out and report incidences of family violence," over the last five years.
"As a result," she considers "there has been a significant rise in the actual reporting of family violence, which of course, statistically, will inflate the numbers."
Similarly, Clare Jobson, a Queensland-based family lawyer and qualified independent children's lawyer thinks family violence "has always been a problem," and plays down the prospect that it has materially increased.
"People who have survived family violence have often, in the past, felt not enough safe space to actually report it because they feel quite isolated or they feel that the perpetrator is likely to cause further trouble," Ms Jobson says.
She reflects on the raising of public awareness with high profile incidents, touching on the murder of Luke Batty by his father at a Victorian cricket oval, which propelled Luke's mother, Rosie Batty into the spotlight with her public campaigning on the issue of family violence back in 2014.
Is enough being done within the judicial system?
"If I was brutally honest, I would say no."
That's the response of Ms Jobson, who was a nurse for 25 years before she became a lawyer; she draws on this perspective when dealing with traumatic family violence situations.
"Historically, I think lawyers don't think themselves as holistic so they will treat somebody's problem from just a legal perspective," she offers. From her perspective, considering her own personal background, she can't help somebody with their legal issues if she sees there are other unresolved issues.
"I think that for any legal issue, family violence or anything – decide if people are coming to their problem from an emotional space, they're not capable of making informed decisions," she says.
"So helping them achieve a supported ability to making informed choices about something that's moving forward and realising that there are support networks out there that can help both themselves and their children into a safe space."
Ms Huppatz sees her role slightly differently, commenting that "we as lawyers already wear too many hats."
"We cannot be everything to everyone," she stresses.
"We often take on the quasi-role of social worker, counsellor, therapist and victims advocate, and we do so unconsciously."
Acknowledging that law is "a helping profession" she does see such assistance as "ingrained" in a family lawyer's nature "to assist wherever we can."
"Even if it is only directing our clients to other service providers that may be more qualified in this specific area," she points out.
"In most cases, family violence or the risk of family violence has already occurred by the time we are approached by a potential client."
She warns against family lawyers "mitigating any further or future risk of family violence."
Outside the scope of a lawyer's engagement, Ms Huppatz thinks the performance of such tasks is "a murky and risky proposition" for practitioners.
Perhaps the personal responses of both Ms Jobson and Ms Huppatz highlight a tension surrounding the roles and responsibilities of lawyers and judicial officers when family violence is considered through a judicial lens.
Expressing desire for the family violence crisis to be considered through a more holistic approach, Ms Kath Manby, principal of VM Family Law based in Queensland, argues "more can be done across all areas".
Although confessing the justice system could do with "a lot of work", she expresses the belief that "it needs to be a community-focused, legal-focused, police-focused type approach."
In other words, "just coming at it from all angles to make sure that we start attacking the issues."
What can be done in the judicial system?
When Justice Pascoe conceded "we need to continue to do better," he emphasised education as the key.
In an effort to improve judicial responses to family violence, judges of the Family Court will be undergoing family violence training in November, as part of the National Judicial College of Australia's government-supported training for judges.
But the approach taken by the courts does seem to be sit-back-and-wait instead of a call to action, with Justice Pascoe also noting that he expects data on family violence to improve over the next decade, which will "further improve understanding" of the phenomenon.
Impact, an Australian non-government organization, keeps statistics on the number of individuals killed because of family and domestic violence. At the time of publication, and with figures from impact current as of 11 October, its website states that 14 men, 38 women and 17 children have been killed due to relationship violence since 1 January 2018.
For Ms Manby, she sees education as important across the whole profession especially in dealing with difficult parenting matters.
For such cases, she says it's important to make sure people and kids are best protected, "because essentially it's the kids that we are all concerned about when we are looking at parenting matters."
She also advocates for "a link between the Magistrate's Court and the Family Court" so the Family Court can be in tune with any findings made regarding allegations of family violence.
It's a position backed by Ms Jobson, who says "there is a lot to be said for the WA Family Court model, where the same judicial officer that determines domestic violence and child protection matters is hearing those family law matters."
Looking at the bigger picture
"Our judges have enough on their plates without having to babysit practitioners," Ms Huppatz laments.
"This should be a question asked of our lawmakers, policymakers and governing bodies."
Ms Jobson concurs: "Domestic and family violence is a nationwide issue and should attract better federal government level intervention."
"It is a sad fact that the spectre of violence and harm is present in the courts every day," Justice Pascoe says.
In conclusion, Justice Pascoe emphasised that family violence adds "a high level of stress to the work of the judges, who must be commended for their efforts to protect those who are vulnerable" while gently acknowledging a "need to stay informed and responsive, and to be informed by fulsome data, research and evidence from psychologists and social workers".