Privilege, policing and the pub test: Questions to be answered from the Lawyer X scandal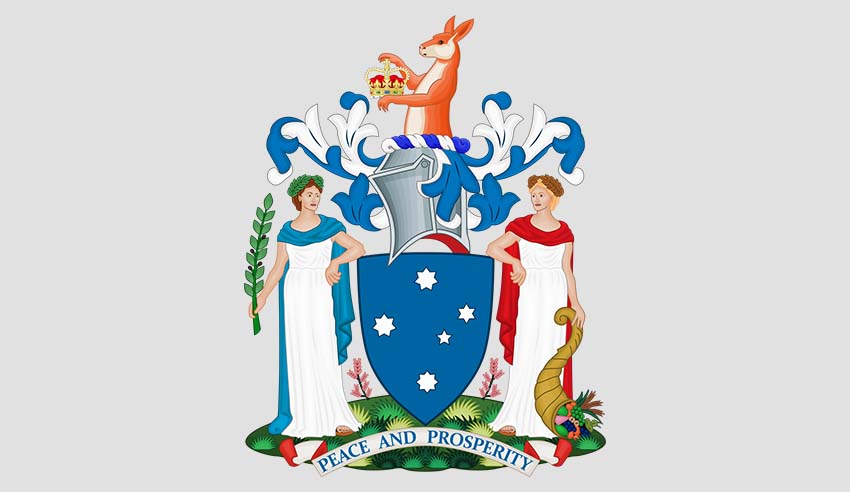 While the Royal Commission into Management of Informants will be held in and limited to Victoria, its ramifications for both justice and law enforcement will go further than the physical boundaries of the Garden State. In this feature, Jerome Doraisamy explores some of the broader issues at play, including the concept of professional privilege, community expectations of legal practitioners and the dangers of certain police tactics.
Victoria's recently-announced Royal Commission into Management of Informants gives rise to numerous questions. How and why did a criminal defence barrister collaborate with the state's police force? Were convictions against Melbourne gangland criminals fair and in accordance with the law? Are current management processes for police informants adequate?
One particular question we at Lawyers Weekly have been interested in is whether the case of Lawyer X – also known as Informer 3838 – a still-anonymous criminal defence barrister who represented numerous figures in Melbourne's so-called 'underworld' – gives rise to reflection on the nature of legal professional privilege, and when or if it can ever be set aside.
After all, Lawyer X is known to have provided pages upon pages of information to the police about criminal associates and clients – some of whom she represented – over the course of approximately five years, including a period as a registered informant.
It's a concept seemingly so bizarre and understandably has not just the nation's legal profession dumbfounded but also the wider Aussie community.
What will the fallout of such a unique commission be? How will this alter legal services as we know them today? And most importantly – given that a core principle of the Rule of Law is that justice must be accessible to all – are there any circumstances where a duty higher than one's practice obligations can be set aside, in favour of public interest, or even national security?
To answer these questions – and also consider the methodology of certain police actions and strategies – we spoke with the presidents of two state-based barrister associations, as well as the principal solicitor of a criminal law firm.
Breaking it down
Victorian Bar president Dr Matt Collins QC says that the balance struck by the law provides a clear line for legal practitioners.
"Confidential communications between clients and practitioners are privileged if they are made for the dominant purpose of giving or obtaining legal advice, or the dominant purpose of actual, anticipated or pending legal proceedings," he explains, citing both common law and relevant sections of Victoria's Evidence Act.
More relevantly in the present context, he continues, privilege does not attach to communications that are made in furtherance of a crime or fraud or in deliberate abuse of a power.
For Rebecca Treston QC, the new president of Bar Association of Queensland, answers to such questions about privilege must engage with the rationale that underpin its very notion.
"Emphatically, it has nothing to do with protection of privilege of lawyers. It arises from the basic right of every person in a democratic civilisation to get advice from a lawyer with confidence, and in confidence," she posits.
"Unrestricted communication between lawyer and client upon professional matters is, simply, necessary for the proper functioning of our legal system."
It is not open, she continues, to erode this privilege in individual cases, not even by invoking a "higher public interest". If that were to happen, she muses, the application of privilege would become uncertain and the intent behind it would be undermined.
Dr Collins is of a similar mindset, submitting that the definition of privilege and its application did not lead to the circumstances giving rise to the new royal commission. On the contrary, he says, a central cause was a failure by Victoria Police and Lawyer X to respect legal professional privilege.
"While the Victorian Bar will always be prepared to participate in a debate about whether the law strikes the right balance, confidentiality of communications between legal practitioners and their clients, where the dominant purpose is the giving or obtaining of legal advice or in connection with actual, anticipated or pending legal proceedings, is a bedrock foundation in our justice system for the protection of every Australian," he reflects.
"It is scarcely less important than the presumption of innocence, the privilege against self-incrimination, and the importance of maintaining an independent and incorruptible judiciary."
The proverbial pub test
Discussion of the outcomes of this year's state-based royal commission will need to pass the proverbial pub test, and from a broader societal perspective, Ms Treston acknowledges that there is a need for the notion of privilege to be carefully explained.
"It can be understood that the private and inscrutable nature of privileged communications might give rise to speculation. Unjustified suspicions may be aroused," she notes.
"That is one reason why it is important to understand that not every communication between lawyer and client is privileged. For example, and as was explained by McHugh J in Commissioner AFP v Propend Finance Pty Ltd (1997) 188 CLR 501, communications in furtherance of a fraud or crime are not protected by legal professional privilege."
This is not an exception to the rule, she outlines. The privilege never attached to them in the first place – their illegal object has prevented that.
Not even changes in an evolving legal marketplace can justify any rebalancing of the obligations owed by legal practitioners, argues Dr Collins, nor does he accept that there is an inherent conflict between a legal practitioner's obligation to protect his or her clients and the best interests of the community.
"The true position is quite to the contrary: the community is best served by maintaining a strong, independent and fearless legal profession whose members honour their paramount duty to the administration of justice, including by assiduously discharging their duties to courts and clients," he says.
"Fundamental to those duties is the sanctity of confidentiality in privileged communications between lawyers and clients."
Public accountability
The unwavering nature of privilege, as surmised by Dr Collins QC and Ms Treston QC, seems particularly pertinent when considered in the context of 2018's Royal Commission into Misconduct in the Banking, Superannuation and Financial Services Industry, conducted on a federal level, which uncovered significant and wide-reaching patterns of misbehavior by Australia's major banking institutions.
On the question of how Australia's legal profession can ensure public trust is retained in 2019 – or at least how a potential loss of trust, such as that suffered by the financial services industry in 2018, can be staved off – Dr Collins says lawyers will maintain the enhance their reputation by continually upholding the profession's values, and advocating for the importance of those lawyers in the public square, even where they may meet opposition.
"What the Lawyer X controversy has demonstrated already is that where ethical obligations are not honoured, corners are cut on the false premise that the ends may justify the means," he says.
"The fact that a royal commission is now required, and that convictions will need to be reviewed, demonstrates that the ends here most assuredly did not justify the means."
"It would be, I believe, quite wrong, to think that the circumstances involving Lawyer X and the royal commission are anything other than wholly unprecedented. The public can and should retain trust in Victoria's 2,100 practising barristers," he asserts.
Ms Treston thinks any comparisons between the banking royal commission and the new Victorian inquiry should be drawn cautiously.
"There were, for [the banking] inquiry, widespread systemic issues to be investigated. At present, we know of nothing that suggests [the Lawyer X] case has implications for any practising lawyer, or that it points to systemic issues in the legal profession," she says.
"It may be a different matter for the Victorian Police, but that is for the commission to determine. That said, the recommendations of any royal commission must always receive considered attention, and that will happen in this case."
The fall-out
This case is certainly one that has demanded the attention not just of the legal profession, but that of the entire nation. It has elicited strong reactions from lawyers across Australia, including National Criminal Lawyers principal solicitor Michael Moussa, who said he was "outraged and appalled" by the conduct of Lawyer X, in conjunction with Victoria Police.
"Charasmatic, charming and in-control, this defence barrister convinced some of Australia's most dangerous men to tell her everything. As it now turns out, [she] informed on her clients and others to the Victorian police department. Even more outrageous is the fact she was paid for her information," Mr Moussa pens.
The head of the western Sydney-based boutique firm feels strongly that police powers are "ever-increasing" in Australian society, and that the saga of Lawyer X may be demonstrative of that increase.
"This includes changes of NSW bail laws, the introduction of Strike Force Raptor [in the state] to crack down on those not who have committed a crime but are thought may do so and other increasing police powers such as preventative detention, control orders and the like," he submits.
As a criminal solicitor, Mr Moussa is particularly concerned about the prospect of the deployment of "effective covert forms of policing" by those in law enforcement. Lawyer X began providing information to Victoria Police in mid-2003, he muses, supposedly motivated to do so by an alleged mishandling of gangland investigations and having been bullied by certain crime figures.
"However, she only became a registered informer from 2005 to 2009, during that time formally providing information about criminal associates and clients, some while she was actually representing them in legal proceedings," he says.
Moving forward
Looking broadly at the Lawyer X case, Mr Moussa feels it important to recognise that there is a "new kind of policing" pervasive in our society.
"What I've discovered, through speaking with clients and my own research, is police and intelligence authorities now almost always attend either university or police college wherein they are taught amongst other tools of the trade, how to deploy effective covert forms of policing at the drop of the hat," he says.
"These forms of policing are easily accessible online, [but it] is much more proactive. That is to say, nowadays there is a new kind of policing."
New-age methodologies being undertaken that purport to prevent crime, rather than apprehend, are now "widely employed" in and around Australia, he posits, including but not limited to "clandestine" profiling/screening, the use of 'honey traps', sensory deprivation, psychological surveillance and manipulation of environment.
What does this all have to do with Lawyer X and the new Victorian royal commission, though? There has been no suggestion of the use of any such tactics by Victoria Police in this matter, nor any undue influence or duress placed on the barrister in question to serve as an informant.
A nexus exists, Mr Moussa theorises, via the engagement of Lawyer X to be a police informant in the first place, given that she was supposed to uphold the all-important duty of professional privilege to her clients.
He invoked the words of former Turkish president Ahmet Necdet Sezer in pronouncing that "unless we abandon elements which resemble a police state, we can't meet the demands of being a modern society".
For lawyers and barristers, this means abiding by the myriad duties demanded of practitioners while practising – including and especially privilege.
"Not abiding by those duties might not always equate to a criminal act, however, it could lead to being reprimanded and in some instances being removed from the roll of solicitors and barristers. In some instances, criminal charges can follow."
"Without doubt, Lawyer X has severely breached fundamental legal rules with all the clients she informed police on. This is because the law creates several legal duties for the person in whom the trust has been placed (the lawyer) vis-à-vis the client. In particular, the lawyer must act in the best interests of the client which is considered a paramount rule after their duty to the court," he reflects.
There are inalienable duties for legal practitioners to adhere to, he continues, such as maintaining client confidence, avoiding conflicts of interest and compromises to integrity and professional independence, and being honest.
"While time will tell what happens for those members of the Victorian underworld who are appealing their convictions, in my opinion Lawyer X's actions are an atrocious breach of her previous clients' rights," Mr Moussa surmises.
"Moreover, she has – in my view – placed justice, the rule of law and due process into doubt, leaving hundreds of other convictions now in jeopardy and ensuring lengthy and costly legal action will follow."
No doubt, he adds, such legal action will unfold at the expense of the taxpayer.
"The time is nearly here when legitimate clients will no longer feel safe with the ability of solicitors and barristers to properly respect the duties owed to them. For this and other reasons, Lawyer X and the revelation of her actions has turned back the clock for lawyers and their clients to the times where nobody could trust anybody and to when informers were rife in the community," he declares.
"With her unethical actions, [she] has brought law into a state of disrepute."
It is perhaps no wonder that criminal solicitors and barrister associations alike deem it so fundamentally important for professional privilege to remain an immovable principle.