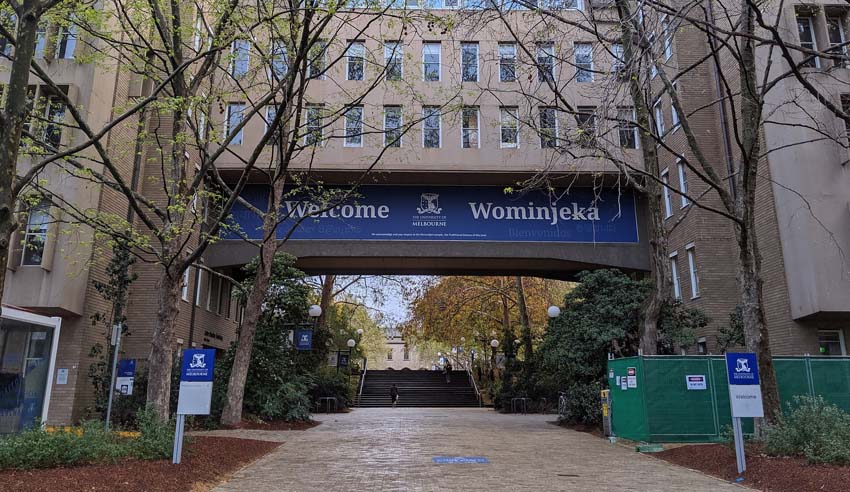 With another year coming to a close and a new cohort of aspiring law students preparing to start their first years, Protégé looks at the best law schools in Australia. We also take a look at the best universities across the world for aspiring lawyers hoping to get a semester (or more!) in at a top-ranking international university. 
Although falling back just two places in the worldwide ranking due to several voting changes, the University of Melbourne has maintained its position as the top law school in Australia. In addition, its overall place as a highly-ranked university in the world keeps Australia in the top 10 of best-represented nations to study. 
Shifting from third to second place is the Australian National University, followed by The University of Queensland and Monash University. While some of Australia's major universities enjoyed either an increased or similar ranking from previous years, the University of Sydney slipped from second place to fifth. 
Commenting on their place in this years' rankings, University of Sydney deputy vice-chancellor (research) Professor Duncan Ivison said: "While rankings results often vary year-to-year, the quality of our teaching and research remains strong and is backed up by feedback from our students and our public impact on major issues."
Commenting on this year's ranking, Times Higher Education (THE) said that universities who published in medical sciences relating to COVID-19 have seen a significant boost in their citation impact. This is the first year that universities research on the virus has had such an impact on the overall rankings. 
The top 10 Australian universities based on their law rankings are: 
 

University of Melbourne (33rd worldwide). In 2020: 1st and 31st.

 

Australian National University (equal 54th worldwide). In 2020: 3rd and 59th worldwide. 

 

The University of Queensland (equal 54th worldwide). In 2020: 4th and equal 62nd. 

 

Monash University (57th worldwide). In 2020: 5th and equal 64th. 

 

University of Sydney (equal 58th worldwide). In 2020: 2nd and 51st. 

 

UNSW Sydney (70th worldwide). In 2020: 6th and 67th. 

 

University of Adelaide (111th worldwide). In 2020: 7th and equal 118th. 

 

The University of Western Australia (equal 132nd worldwide). In 2020: 8th and 139th. 

 

University of Technology Sydney (equal 143rd worldwide). In 2020: 9th and equal 160th. 

  University of Canberra (equal 170th worldwide). In 2020: 10th and 184th. 
First-placed University of Melbourne's vice-chancellor Duncan Maskell said the global standing is something of which "the entire university community should be proud", but he was particularly congratulatory of its staff: "Our staff continue to be incredibly resilient, dedicated and unwavering in their commitment to upholding the university's mission of teaching, research, excellence and impact." 
University of Queensland, which jumped eight positions from last years' overall ranking and once in Australia's top 10 for law, said the result was exceptional given the intensely competitive higher education environment and pressures of COVID-19. 
"To enhance our standing on a global stage is exciting and reflects the commitment of our exceptional academic, research and professional staff," University of Queensland's vice-chancellor and president Professor Deborah Terry said. 
President and vice-chancellor Professor Margaret Gardner AC of Monash University said its place in the ranking was a clear indication of the university's ongoing success and credited the research and global collaboration over the last year. 
"In the past five years, we have had a significant focus on collaboration and developed a number of initiatives to scale enterprising partnerships so as to diversify income and increase impact across the public and private sectors. Our improved score demonstrates the success of these strengthened relationships," she said. 
Taking a look at the worldwide rankings for 2020 based on law, the best universities around the world for semesters (or entire degrees) abroad are: 
 

University of Oxford, United Kingdom

 

Harvard University, United States

 

Stanford University, United States

 

University of Cambridge, United Kingdom

 

University of California, Berkeley

 

Yale University, United States

 

The University of Chicago, United States

 

Columbia University, United States

 

University of Pennsylvania, United States

  Peking University, China

  Tsinghua University, China

  University of Toronto, Canada

  UCL, United Kingdom

  University of California, United States

  National University of Singapore, Singapore