Holding Redlich gets involved in the arts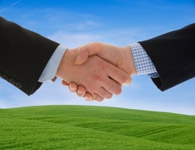 National law firm Holding Redlich has established a three-year partnership with Arts Centre Melbourne.
iv style="margin: 0cm 0cm 10pt">As an official partner, Holding Redlich will contribute to community programs and major performances produced by the performing arts centre.
"The activation program I'm putting together for [Holding Redlich] will provide [the firm] with opportunities to participate in exclusive events with our donors, patrons and our other corporate partners at a very, very high level," said Arts Centre Melbourne's business partnerships manager Louise O'Loughlin.
"What we will be doing long term is aligning our brands through positioning one of our major assets with, and to, the Holding Redlich brand. For example, with our programming we will have a number of major events over the next few years and one of those events will be proudly supported by Holding Redlich. Then we will connect a client activity with that. For example, there will be an event where they bring their clients, they participate in the sponsorship and they and their clients together get to actively touch and feel what this partnership is about."
Holding Redlich national managing partner Chris Lovell said the firm is "delighted" to partner with Arts Centre Melbourne.
"We have a special relationship with Arts Centre Melbourne that goes back a number of years as our chairman, Peter Redlich, served as chairman of the Victorian Arts Centre Trust," he said. "That is why our partnership with Arts Centre Melbourne means so much to the firm and why we are so pleased to be the inaugural official partner."
Arts Centre Melbourne is Australia's largest performing arts centre with an outdoor performance venue, the Sydney Myer Music Bowl. Last year the centre presented 4,500 performances, public events and exhibits to over 2.3 million people.
Peter Redlich was a member of the Victorian Arts Centre Trust from 1982 and was chairman from 1988 to 1993.