Ex-Freehills lawyer brings London experience to book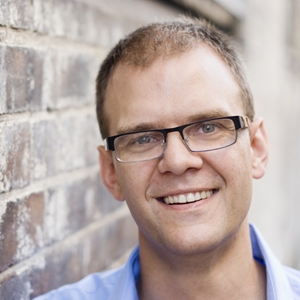 An ex-Freehills lawyer has released a debut novel based on his experience as an aspiring writer trying to find his way in London.
Page Three: A very London story, by Ralph Grayden (pictured), has been described as fast-paced, familiar and laugh-out-loud funny (and a satire that threatens to ruin Anglo-Australian relations forever!).
Page Three is centred on Paul Fletcher, a successful Sydney lawyer who dreams of being a writer. His beautiful wife Sarah is a publicist who has gone as far as she can in Australia's small publishing industry. When the couple move to London to follow their dreams, their relationship becomes strained by old habits, new jealousies and the stress of starting all over again.
Paul responds by descending into an orgy of drinking and television-watching which he sustains by deceiving his wife about his earnings. But then he discovers she has been keeping a much bigger secret from him.
While Grayden insists the book's protagonist is not based on him, it was his experience of trying to become a writer in London that inspired him to write the novel.
"I wouldn't say Paul is based on my own experience. I guess our starting point is the same. We both left Australia around the same age and arrived in London right in the middle of the economic boom," he told Lawyers Weekly.
"Paul is probably coming from a different place. He's a senior associate who is questioning his life and what it all means. I went about it in a more orthodox way. I guess I looked at what would happen if I had approached things in a completely different way, if my temperament had been different.
"Although the wife in the novel is a vegetarian and works in publishing - much like my own - none of the characters are identically based on people I know. The setting is more real then the characters."
Unromantic Reality
After leaving Freehills in 2001, Grayden worked in small practice for a time in Sydney before changing tact and moving into legal publishing, first in Sydney and then London.
"We moved to London for a change of scenery really," explained Grayden.
"Like Paul, I wanted to become a writer and the Australian market seemed quite small with limited opportunities. I was writing about law at that time and I kept it up following the move to London. At one stage I was writing about Australian industrial relations while sitting in my tiny flat in London," laughed Grayden.
"London was really about expanding my horizons. Australia can feel a long way from the rest of the world. It seemed a good opportunity to be at the centre of things and see what happened."
Upping sticks and moving to the other side of the world sounds awfully romantic, but Grayden admitted the reality wasn't always rosy.
"When you're in London you really feel you're at the centre of the world and the opportunities there can seem endless. But London can be a pretty tough place when things don't go your way," said Grayden, who now lives in Sydney and works as a copywriter.
"Writing a novel is a very different process to the kind of writing I usually do. People have a romantic idea of what it involves but the reality is I was hunched up at a desk in the kitchen of my damp London flat for three years while my friends were having fun. I just hope someone reads it."

Before leaving London, Grayden witnessed a sea-change in relation to how Australians in the British capital were treating their great voyage into the unknown.
"The stereotype of Australians going to London for a good time has changed quite a bit. It used to be about pub crawls and parties, with career coming second. In the past 10 years Australian professionals arriving in London seem more focused on furthering their careers. The day of backpackers working out of a pub, only there to travel, drink and complain about the British before returning home is over."
Page Three: A very London story has been released exclusively as an eBook by Antelope Media. Buy it for A$4.80 from Amazon and in various formats from Smashwords and other leading online eBook retailers.