Merger strikes a Balance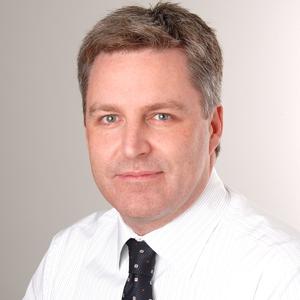 Perth-based law firm Balance Legal and regional player Advent Lawyers will merge on 1 July to form AdventBalance, it has just been announced.
The new alliance will have offices in Sydney, Melbourne, Perth and Singapore. A fifth office in Brisbane will open later this year, bringing the total number of lawyers working for the firm throughout Australia and Southeast Asia to more than 80.
Both firms have a unique and new business model whereby their top-tier lawyers work directly in their client's businesses on secondments and projects.
Both firms claim to have "thrown out" the billable hour and are using a completely fixed-fee approach with the aim of ensuring clients have budget certainty and no billing surprises.
"Advent and Balance have very similar and complementary businesses and a shared commitment to providing clients with a real alternative," said Ken Jagger, who will take on the role of chief executive, based in Perth.
John Knox (pictured) will take on the role of managing director Asia, based in Singapore.
Knox said Advent had maintained a supportive relationship with Balance since it formed around three years ago.
"Ken and I have always held the view that if we could bring the two businesses together at some stage it just would make sense, more than anything for our people; providing more opportunities for our people in a range of different offices," Knox told Lawyers Weekly.
"Culturally and relationship wise it works; in that we had similar beliefs about work-life balance for our people and value for clients."
A real alternative
Phil Clark, the firm's chairman and a former managing partner of both Mallesons Stephen Jacques (now King & Wood Mallesons) and Minter Ellison, said "I have been involved with Advent Lawyers from the start and am very excited by what AdventBalance can achieve together. Both firms have a truly unique business model which is being very well received by the market."
Knox agreed that, while it was "always competitive to find work", appetite was strong for the alternative-model services of the firms.
"We're already starting to be a real alternative to the big firms in insourcing teams of people to run large projects. We've got one project at the moment where we've got five lawyers in the client's premises full-time for 12 months - that would have otherwise gone to a traditional firm," said Knox, adding that insourcing teams of people will be "a lot easier to do" with greater scale.
"We would like new clients, every firm would, but the core part of our strategy is servicing our existing clients. If you look at both firms' client bases, without trying to pat ourselves on the back too much, there is no doubt that it's a client list that most large law firms would die for."
While Balance Legal's client list is skewed towards the energy and resources sector, the firm's combined base will include large multinationals, large technology clients and major investment banks.