New site to help firms go green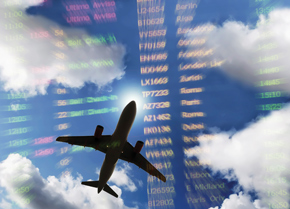 The Australian Legal Sector Alliance (ALSA) has joined forces with an environmental company to provide a website for its members to report on their environmental impact.
ALSA was launched on 27 March 2011 with the intention of encouraging member firms to work collaboratively to create sustainable practices. It is based on the legal sector alliance in the United Kingdom, which has around 200 law firms as members.
Currently, there are 38 ALSA member firms in Australia.
"The core of the ALSA program, and why most members join, is to engage in the reporting process," said ALSA general manager Emily Wilson when talking to Lawyers Weekly. "From our fist two reports we see that around 60 to 70 percent of a law firm's carbon footprint comes from electricity and approx 30 per cent comes from travel, mainly flights."
It is this last issue of air travel that ALSA is particularly focusing on at the moment.

Up in the air
According to its November annual report, six of its eight executive members recorded reductions in electricity usage of between three to 33 per cent and there was an overall reduction in paper consumption of nine per cent.
However, the carbon footprint of law firms concerning travel increased.
"On Monday night (14 May) we had a video conference meeting of our network where we linked up four communities in Sydney, Melbourne, Brisbane and Perth," said Wilson. "As an organisation we actively discourage people from travelling to attend our meetings and we communicate that to our members as well."
The partnership that ALSA has agreed to this week with Greenstone Carbon Management means member organisations can report on their use of electricity, paper and business travel and calculate their carbon footprint.
Wilson said that, in the future, ALSA intends to expand its reporting to include diversity and health and well-being indicators.
The eight executive member firms of ALSA are Clayton Utz, DLA Piper, Henry Davis York, Jackson McDonald, Maddocks, McCullough Robertson, Norton Rose and Swaab Attorneys.