90% jump in RSA provision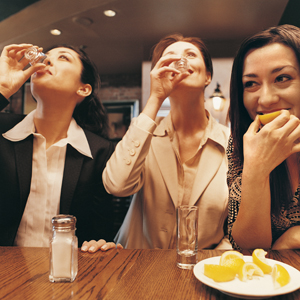 The provision of responsible service of alcohol (RSA) guidelines in licensed premises increased from 10 per cent in 2002 to 19 per cent last year, a new report has shown.
The report by the NSW Bureau of Crime Statistics and Research (BOCSAR) was released on 28 May.
The findings are based on a survey of 2503 young adults carried out from February to April 2011. Identical surveys were conducted in 2002 and 2006.
The director of the Bureau, Dr Don Weatherburn, said the findings show the Government crackdown on irresponsible service of alcohol was working and that irresponsible service and consumption of alcohol on licensed premises was in decline.
"All the same, we still have a long way to go. It's worrying that more than half of those we interviewed who reported showing three or more signs of intoxication continued to be served alcohol. This percentage hasn't changed across the three surveys we've conducted."
Minor problem
The findings came in the same week NSW Premier Barry O'Farrell launched a parliamentary inquiry into NSW alcohol laws targeting the supply of alcohol to minors in private homes.
O'Farrell said laws around licensed venues were clear and well known while laws covering minors in private residences were unclear and vastly ignored.
Under the state government's plan adults would face a maximum 12-month jail term for supplying alcohol to any minor who is not their child.
While police support the proposed law the Council for Civil Liberties president Cameron Murphy said the change would be an extreme step to establish a new offence that would fail to help long term.
O'Farrell said the Council, which is run by lawyers, was an example of the lack of awareness of current legislation.
The existing penalty for supplying alcohol to minors without permission is an $11,000 fine or 12 months in prison under the NSW Liquor Act 2007.