Firm to swap timesheets for timber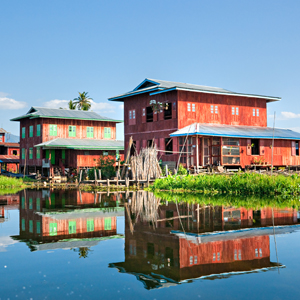 Wotton + Kearney (W+K) is hosting a fundraising dinner in Sydney tonight (31 May) to raise money to send six staff members to Cambodia to build houses._x000D_
Wotton + Kearney (W+K) is hosting a fundraising dinner in Sydney tonight (31 May) to raise money to send six staff members to Cambodia to build houses.
The insurance specialists have linked with the Tabitha Foundation Australia in an attempt to raise $20,000 to build 12 homes in a community just outside Cambodia's capital, Phnom Penh.
Speaking to Lawyers Weekly, chief operating officer Andrew Price, one of the six members of the firm going to Cambodia, said that the initiative is part of the 'Community Footprint' program that the firm launched last year.
"Last year we formalised a corporate social responsibility and pro bono program and this initiative is part of that," said Price. "We thought that we should get a group together from W+K and raise some money and build some houses."
The Tabitha Foundation Australia helps Cambodian families to save money to build a house. Most of the houses cost around $1500 to build, with each Cambodian family typically contributing around $40.
W+K hopes to raise $20,000, enough money to build 12 houses.
The fundraising dinner is at the Manta restaurant in Wooloomooloo.
Around 70 people are expected to attend tonight's dinner, with guests including clients, judges and barristers.
W+K has already raised $9000 towards the trip through several staff members competing in The Sydney Morning Herald Half Marathon earlier this month.
In February, W+K, which has offices in Sydney and Melbourne, celebrated its 10th anniversary.