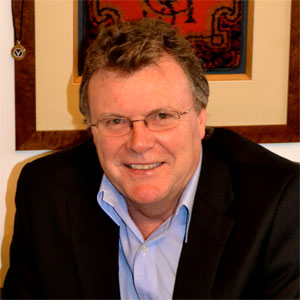 Having a strong brand name is not that important for law firms, a legal consultant has claimed.
John Chisholm (pictured), a former chief executive of Middletons who now heads his own consultancy, said a name doesn't carry the same credence in the legal market as it does in other industries.
Chisholm, who interestingly used his own name to set up John Chisholm Consulting in 2005, told Lawyers Weekly that Australian firms that have merged with global partners in recent months are unlikely to be affected by their name change.
"I think the legal profession is more hung up on names than clients are.
"To some degree it's sad to see the end of a name, but it generally makes little difference to in-house counsel and corporate clients."
In 2012, a number of Australian law firms underwent a name change; Mallesons Stephen Jaques became King & Wood Mallesons after it merged with a prominent Chinese law firm, and Blake Dawson (which was known as Blake Dawson Waldron until 2007) adopted the name of its global partner, Ashurst.
Through "what seems like a perfect storm" of mergers recently, firms should be more concerned about defection, not potential fallout from losing the firm's name, Chisholm said.
"With a couple of exceptions, the success of most firms is built on the reputation of individuals. Clients want to work with the lawyers they have relationships with, those who understand their brand."
These days, Chisholm continued, clients are much more sophisticated buyers of legal services and look beyond the firm name. "They recognise which firms have industry knowledge and who's more aligned with their business," he added.
Being one of the best-known names on the New York legal scene didn't save Dewey & LeBoeuf. The embattled US firm, which can trace its roots back more than a century, filed for bankruptcy protection on 28 May, a move that marks one of the largest law-firm failures in history.
With most of its 300 partners having defected over the past six months, "this filing does not anticipate a return to business but rather a managed wind-down of affairs, followed by liquidation," the firm said in a statement.