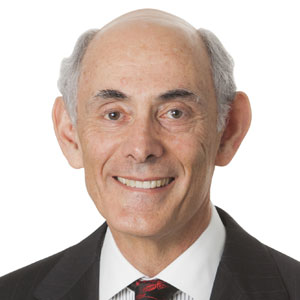 Passive mediators are holding back uptake of alternative dispute resolution (ADR), according to an ADR specialist.
Harold Werksman (pictured) is head of Holding Redlich's commercial dispute resolution practice. He told Lawyers Weekly a passive approach weakens a mediator's influence in ADR proceedings. In Werksman's experience, this results in parties losing confidence in the mediator's ability to bring about a mutually beneficial outcome.
"People are looking for authoritative mediators," he said. "But many go through a rather mechanistic process of conveying offers from one side to the other; so when a resolution is achieved parties put it down to chance, not the skills of the mediator."
Mediators are trained to be facilitative but most aren't using these skills in ADR proceedings, Werksman continued. He believes the most effective mediators use a broad spectrum of facilitative skills, including challenging entrenched positions.
"A good mediator will work with parties to find alternatives that they perhaps haven't thought about," he said.
"By challenging the validity of the positions presented to them, mediators are giving parties tools to understand the strengths and weaknesses of both sides so they can move from entrenched positions towards a resolution."
Werksman's view is echoed in continuing debates over which mediation style is most effective: Evaluative or facilitative?
The debate was sparked by Professor Leonard Riskin's 1996 article Understanding Mediators Orientations, Strategies, and Techniques: A Grid For The Perplexed. Riskin pointed out that mediators have differing opinions on whether to use evaluative or facilitative methods.
Riskin's system of understanding mediators' approaches has been widely used in training, evaluating, regulating and choosing mediators.