ICC apology may help free Oz lawyer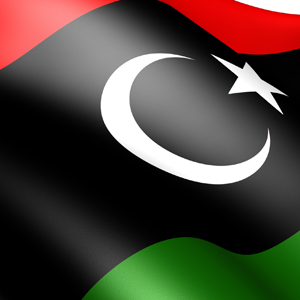 The International Criminal Court (ICC) has expressed regret to Libyan authorities in what is thought to be an attempt to secure the release of Australian lawyer Melinda Taylor and three ICC colleagues.
"The ICC deeply regrets any events that may have given rise to concerns on the part of the Libyan authorities," said the court, in a statement issued after a meeting between Libyan attorney general Abdelaziz Al-Hassadi and ICC president Sang-Hyun Song at the court's headquarters in The Hague, the Netherlands on Friday (22 June).
"The Court will ensure that anyone found responsible for any misconduct will be subject to appropriate sanctions."
Taylor, who was appointed by the ICC, was arrested for an alleged breach of Libya's national security after meeting with Muammar Gaddafi's son Saif al-Islam in Zintan, around 180km southwest of the Libyan capital Tripoli.
She is accused of trying to smuggle documents to Saif al-Islam from his former right-hand man, Mohammed Ismail.
Australia's foreign affairs minister, Senator Bob Carr, had claimed an apology could go a long way to securing Taylor's release. He told ABC television the ICC statement was "what we were after".
"The talks in The Hague between the ICC and the Libyan authorities, including their attorney-general, were very constructive," he said.
He added that the ICC statement was not a concession of misconduct and that it may be some time before Taylor is released.
"I think, and I regret to have to say it, that they (Libyan authorities) will need some time to work this through their political system," he said.
Following a visit to Libya on 18 June, Carr revealed on ABC radio that the Libyan government genuinely believed "something untoward" had happened and suggested the ICC apologise "for inadequate consultation on protocol and procedures".
Carr was already in the region for a meeting of the Non-Proliferation and Disarmament Initiative in Istanbul, held on 16 June, where he urged his counterparts in Turkey and the Netherlands to push for Taylor's release.
A unanimous resolution of the UN Security Council means Libya has a legal obligation to fully cooperate with the ICC. This includes the respect of the legal regime imposed by the Rome Statute, which outlines the rights of suspects to have privileged contacts with their lawyers.
Catherine Gale, president of the Law Council of Australia, said that, while Libya is not a party to the Rome Statute, as a member of the UN it must respect the UN Basic Principles on the Role of Lawyers.
"The matters concerning Saif al-Islam Gaddafi, who Taylor was visiting when detained, were referred to the ICC by the UN Security Council and, accordingly, Libya has legal obligations to cooperate with the ICC and respect the rights conferred by the Rome Statute," she said.
"These principles have been formulated to assist UN members and provide that governments should ensure lawyers are able to perform their functions without hindrance, are able to travel and consult with clients freely and should not be sanctioned for actions taken in accordance with recognised professional standards."