Melinda Taylor leaves Libya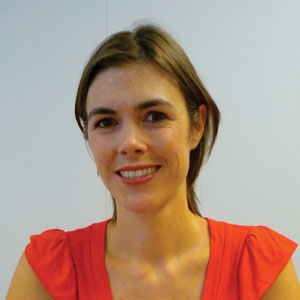 Australian lawyer Melinda Taylor is in the Netherlands following her release after a four-week long detainment in Libya on suspicion of breaching the country's national security.
Taylor (pictured) was one of four International Criminal Court (ICC) envoys flown out of Libya on an Italian military aircraft last night (July 2). She was transported to Rome and changed to a charter flight to Rotterdam in the Netherlands.
Australian ambassador David Ritche was among diplomatic representatives from Lebanon, Russia and Spain who travelled to Zintan (around 180km southwest of the Libyan capital Tripoli) to receive their nationals.
The ICC employees are still scheduled to appear before a Libyan court in Tripoli on 23 July for a final ruling on their case, the Libyan attorney-general's office told the BBC.
ICC President Judge Sang-Hyun Song said the court was grateful to Libyan authorities for agreeing to release Taylor and her colleagues "so that they can be reunited with their families".
He also confirmed that the ICC will investigate reports by Libyan authorities on the visit's circumstances.
Earlier this week, Lawyers Weekly reported that an online petition calling for Taylor's release had been launched by an Australian lawyer. Greater Geelong councillor Stretch Kontelj called for Australian residents and citizens to sign the petition, which was addressed to Libyan prime minister Abdurrahim El-Keib.
Kontelj, who won the Corporate Lawyer of the Year Award at the ACLA Awards in 2011, was on radio in Geelong last week spruiking the petition and said he planned to use his "wide network of contacts and associates" to gather as much support as possible.
Taylor was arrested on 7 June for an alleged breach of Libya's national security after meeting with Muammar Gaddafi's son Saif al-Islam, who has been indicted by the ICC for crimes against humanity.
She is accused of trying to smuggle documents to Saif al-Islam from his former right-hand man, Mohammed Ismail.
The other three detained ICC employees were Taylor's interpreter from Lebanon, Helen Assaf, and two colleagues, Alexander Khodakov from Russia and Esteban Peralta Losilla from Spain.