Listed firm moves into Melbourne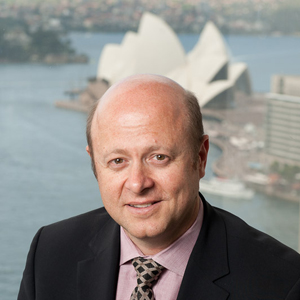 One of Australia's two listed law firms has taken a stake in a Melbourne mid-tier firm._x000D_
One of Australia's two listed law firms has taken a stake in a Melbourne mid-tier firm.
Earlier this week (2 July), Integrated Legal Holdings (ILH) announced that it has taken a 25 per cent stake in the Melbourne-based firm Rockwell Bates.
ILH is a listed legal services aggregation business. Its member firms include PLN Lawyers, Signet Lawyers, Civic Legal, Talbot Olivier Lawyers, Argyle Lawyers and Law Central.
While its first-half financial results for 2011-12 indicated annual fee income of more than $10 million and a business revenue growth of 24 per cent, its stake in Rockwell Bates indicates a desire to extend its coverage in Australia beyond Sydney and Perth, where its other member firms are located.
"The services that they specialise in, such as M&A and corporate financing activity, are things that we don't have within our group at the moment," said ILH managing director and chief executive Graeme Fowler (pictured) when speaking with Lawyers Weekly. "Their strategy is centered on Asia and Asian clients and it also fits in well with a lot of other parts of our group, such as PLN Lawyers."
The ILH member firm PLN Lawyers has offices in Fiji and Vanuatu in addition to Sydney.
Rockwell Bates concentrates its services on corporate advisory, workplace relations and litigation work. It is also linked to an associated corporate advisory business, Rockwell Corporate.
Under the terms of the purchase, ILH will acquire a further 12 per cent of Rockwell bates in July 2013 and 2014, taking its total stake in the firm to 49 per cent in two years.
Fowler said that this was the first time ILH had employed a part-ownership model when investing into a law firm and that it is still to be determined whether they will take a controlling interest in Rockwell Bates in the future.
"My preference is to make sure we capture the entrepreneurial spirit that is in that firm and I think this is a good way to do it," he said. "We now have two models to work with; one where we own it 100 per cent and the other one is where we have part-ownership, and if we can get a stake in a high quality business with good growth prospects, then I am happy to have a lower percentage."
Fowler would not reveal how much ILH shelled out to take a one quarter stake in Rockwell Bates, but said that discussions between the firms lasted for around 12 months.
ILH first listed on the Australian Securities Exchange in August 2007, just a few months after Slater & Gordon.