Worldy women to meet in Canberra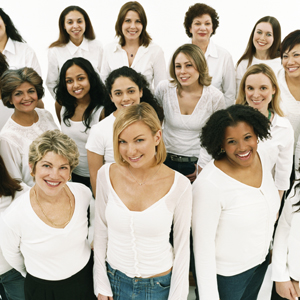 The 4th annual Australian Women Lawyers Conference will be held next month.
The 4th annual Australian Women Lawyers Conference will be held next month.
The event will feature speeches from high court justices, senior lawyers and in-house counsel and directors from Australia and New Zealand.
Set to be held in University House at the Australian National University, Canberra over the weekend of 10-12 August, the conference's theme is Women Lawyers in a Corporate World.
The Hon Justice Virginia Bell of the High Court of Australia will give an address on this topic.
Other speakers include the Hon Diana Bryant, chief justice of the Family Court of Australia; the Hon Robert French, chief justice of the High Court of Australia; Rebecca Lee, WA barrister and president of the AWL; Marion Rodwell, general counsel and company secretary of Myer; Libbby Baulch, director of policy, Copyright Agency Limited; Janelle Kerrisk, partner at Holding Redlich; Kate Gilchrist, senior lawyer and team leader, commercial, legal and
business affairs, Australian Broadcasting Corporation;  Rachael Reed, president of the Auckland Women's Association, and Professor Kim Rubenstein, director at the ANU College of Law's Centre for International and Public Law and ANU Gender Institute convenor.
The conference will address the attrition, retention and progression of women in the legal profession; trailblazing women and the law; biodiversity law at a state, federal and international level; construction and resource management law; powerful bundling of intellectual property rights, and female lawyers practising in rural, regional and remote communities.
Ownership and authorship in a digital medium will also be discussed, as well as "the good, the bad and the ugly" truths about social media.
The conference will also feature an address from an international keynote speaker.
Look out for extended coverage previewing this event in Lawyers Weekly magazine 591.
To register for the event go to: www.lexisnexis.com.au/pd/