Stronger bullying laws needed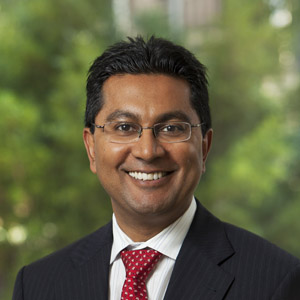 A prominent workplace relations lawyer has thrown his support behind tougher penalties for workplace bullies.
Joydeep Hor (pictured), the head of the workplace relations firm People + Culture Strategies (PCS), was speaking to Lawyers Weekly about the review into workplace bullying currently being conducted by the Federal Government.
"I think there will be recognition that bullying is a more widespread and serious issue in Australian workplaces and, in the face of that, the regime whereby this is addressed from a legislative point of view is inadequate at the moment," said Hor when discussing what he expects will be the main recommendations from the final report, which is due in November. "I would be fully expecting that there would be some legislation introduced, either by way of amendments of existing health and safety laws or the introduction of amendments to existing anti-discrimination legislation."
The review is being conducted by the House of Representatives Standing Committee on Education and Employment. The committee held a public hearing in Melbourne last week, the first hearing since the period for making written submissions closed at the end of June.
According to the Productivity Commission, workplace bullying costs the Australian economy between $6 to $36 billion annually.
Despite bullying leaving such a black hole in the Australian economy, the chief executive of the Australian Federation of Employers and Industries, Garry Brack, told ABC's Lateline during the week that he is opposed to the introduction of anti-bullying legislation.
"If there are criminal incidents, there's already a law there in the Crimes Act [in Victoria] that can deal with this sort of stuff," he told Lateline.
Victoria currently has the strongest anti-bullying laws in Australia, with the passing of 'Brodie's Law' in June 2011.
This law amended the Crimes Act to bring bullying under the definition of stalking, with workplace bullies facing a maximum penalty of 10 years in jail.
The law is named after Brodie Panlock, a 19-year-old waitress who committed suicide after numerous instances of extreme bullying from co-workers at a Melbourne cafe. The bullying included verbal abuse, being spat upon and being held down while having fish sauce poured on her.
Hor disagrees with Brack that the Crimes Act provides sufficient penalties with regard to workplace bullying in Victoria.
"While the Crimes Act provisions are certainly there to address some forms of bullying conduct, I do not think that the real risk areas of bullying as we are seeing in cases brought at civil level can be addressed, and should not be addressed, through criminal provisions," he said.
Weaknesses
While Hor disagreed with the sentiments of Brack with regard to the introduction of specific anti-bullying laws, he said that one area where employers had legitimate concerns was around the "grey area" in current legislation that provides for an employer to address poor performance from an employee.
"What we are seeing is alot of managers gun shy from even having certain performance-based discussions with staff for fear they will be accused of bullying," said Hor. "That is ridiculous if that is the case."
PCS made a submission to the committee that concentrated on this issue, tapping into the concerns that Hor and the firm had received from employers with regard to weaknesses in current workplace legislation.
"We feel very strongly that this was one of the main things that needed to be addressed as part of this inquiry," he said.
Thus far, the Federal Government has disclosed it has received 89 submissions, with more to be revealed. The Government has only publicly released a handful of those 89 submissions, including one from Harmers Workplace Lawyers, the firm that Hor once led.
"There would appear to be a need for a standalone legislative prohibition on workplace bullying, which does not necessarily need to "hinge off" a discrimination law, or a general protections law, or any of the other limited avenues," said the Harmers submission.
In a similar vein to the sentiments expressed by Hor, the submission from Harmers also said that any definition of workplace bullying must include an exemption for "reasonable performance management by an employer".