Firms strategise to capitalise on Asian growth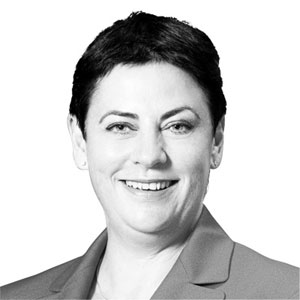 All law firms need an Asian strategy as M&A activity ramps up in the region, according to an M&A specialist at King & Wood Mallesons.
Nicola Wakefield Evans (pictured), a partner at KWM, told Lawyers Weekly that firms at all tiers should have solid strategies in place if they are to compete for M&A work involving Asian companies.
"It's going to be difficult for firms to participate in cross-border M&A if they don't have offices in the region or close alliances in Asia," she said.
"I don't think this work can be done using a 'fly-in, fly-out' model ... because you're missing out on local networks, contacts with regulators and experience doing multiple transactions with other law firms in the jurisdiction."
Wakefield Evans' comments are off the back of an Ernst & Young report released in July that claimed foreign investment by Asian countries is set to increase to $400 billion by 2020, compared to $240 billion in 2011.
The Beyond Asia: Strategies to Support the Quest for Growth report also found that the larger Asian companies surveyed were looking to neighbouring markets for expansion, with China seen as providing the best growth opportunities.
Wakefield Evans claimed this "intra-Asian M&A activity" will have a flow-on effect in Australia.
"A lot of these [Asian] companies have subsidiaries in Australia and there are opportunities for law firms to benefit when you have, for example, a Chinese company buying a Thai company that has a subsidiary in Australia."
Unexpected regulatory change, however, is one of a number of nuances in Asian markets that are hard to understand or control and may hinder some firms, revealed the Ernst & Young report. Wakefield Evans believes the influence of culture on business dealings is another.
"You need to be attuned to how Asian businesses execute a deal," she said.
"They have different ways of negotiating, different styles of doing business and that's when firms that fly in and fly out trip up."
She added that lawyers need to be flexible in their approach to delivering legal services, which can change from one Asian jurisdiction to another.
While the big firms have the most to gain from the investment growth trends in Asia, Wakefield Evans claimed that there are also opportunities for mid-tier Australian firms to get in on M&A cross-border deals.
She stressed that, for these firms, an Asian strategy is also a client-retention strategy. "They are protecting their existing client base that might also be eyeing growth markets in Asia," she added.