DPP drops Hicks memoir case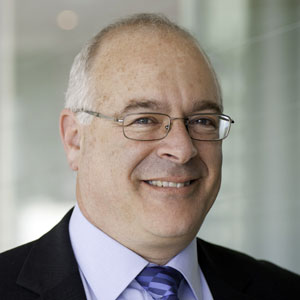 The Director of Public Prosecutions (DPP) has dropped its application to prevent David Hicks making money from his memoir because his guilty plea was obtained under duress, his lawyer has revealed.
Gilbert + Tobin partner Steven Glass (pictured) acted for the former Guantanamo Bay detainee in challenging the DPP's claim that the profits of Hicks' book, Guantanamo: My Journey, were the proceeds of a crime.
The DPP abandoned the case yesterday (24 July) after Glass, assisted by G+T lawyers Tamara Sims and Hannah Quadrio, provided evidence of the circumstances at the Guantanamo Bay prison camp under which Hicks had pleaded guilty to providing material support for terrorism.
The evidence included witness accounts of the conditions under which Hicks was detained and the interrogation methods of US authorities. The unfairness of the Guantanamo military commission system was also considered, Glass told Lawyers Weekly.
"Even if Hicks had been acquitted through the [military commission] system, he probably would've been detained at Guantanamo indefinitely," he said.
"The only way he was going to get home to Australia was to plead guilty."
Stephen Keim, president of Australian Lawyers for Human Rights, told Lawyers Weekly that Hicks is "a victim of terrible departures of rule of law".
He claimed that the DPP's application was a misuse of the Proceeds of Crimes Act 2002, which aims to prevent criminals profiting from their crimes.
"The legislation is designed to stop murderers from profiting out of telling their story or to prevent drug importers from keeping the profits of their trade ... not to prevent those who have suffered in [Guantanamo Bay] from telling their story," he said.
The DPP's application amounted to "an attempt to restrict free speech on political issues", Keim added.
While the DPP operates independently of government, Keim criticised the current and former federal governments for failing to publically acknowledge that Hicks was mistreated by US authorities.
"For the DPP to even think about bringing this application is a reflection of that failure at a political level," he said.
Legal proceedings against Hicks began in July 2011, with the DPP arguing that under proceeds of crime laws Hicks should be required to forfeit the profits of his autobiography. The NSW Supreme Court justice, Peter Garling, issued a restraining order for a family trust into which book sales were being paid.
Hicks' book was released last year and is believed to have sold about 30,000 copies and generated around $10,000. It covers his training with fundamentalist Islamic armed forces, capture in Afghanistan in 2001 and detainment in Guantanamo Bay, Cuba.
Hicks spent more than five years in the US prison camp before being returned to Australia under a plea deal in 2007.
He was released from prison in December 2007.