Prior convictions catch up with law firm employee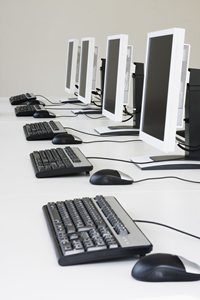 A law firm employee in a non-legal role has been fined for failing to disclose prior convictions to his employer._x000D_
A law firm employee in a non-legal role has been fined for failing to disclose prior convictions to his employer.
The Melbourne Magistrates Court last week found Paul William Judd guilty of two charges of commencing employment in a law practice without without having first told his prospective employers of his relevant prior convictions.
The Legal Services Board of Victoria brought action against Judd after it received information that he was employed in a non-legal role with two law firms over the previous 12 months despite prior convictions for dishonesty offences.
The judgment has not been released publicly, so the name of the firms Judd was employed by and his role within those firms is not known.
In a statement, Legal Services Commissioner and Board CEO Michael McGarvie said that failing to follow the strict rules of integrity and honesty in the legal profession can have very serious consequences for the employee, or potentially the law firm. In this case the firm did not know of his prior convictions, so the criminal penalty applies to Mr Judd, the employee. Law firms can employ an individual with prior convictions, but they must get permission from the Board before employing the individual.
"Heavy criminal penalties apply to employees themselves if they fail to notify their employer of this information," said McGarvie. "Lawyers employing staff can risk major disciplinary findings that could imperil their practising certificates when employing non-legal people who have been found guilty of dishonesty offences like theft.
"The reputation of firms can suffer as a result of either of these outcomes. They must get the regulator's permission if they are to avoid major penalties."
Judd was fined $2000 and ordered to pay the Board's costs of $5000. He has until the end of the month to appeal.