AG backs fee hike to encourage ADR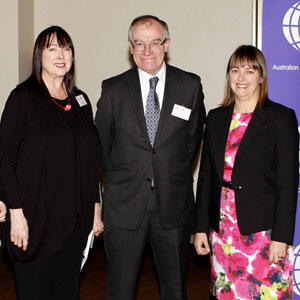 The Attorney-General has proposed higher court fees for heavy court users, such as corporations, to encourage uptake of alternative dispute resolution (ADR).
At an ADR workshop hosted by the NSW Bar Association in Sydney on Saturday (4 August), Attorney-General Nicola Roxon revealed that the Government's proposed fee hike for frequent users of the courts (raised at the May budget) will act as a "financial disincentive" to long, drawn-out litigation.
"Court fees . . . have the capacity to send pricing signals that the courts should not be the first port of call for resolving disputes," she said in a keynote address to around 130 attendees, who included Federal Court judges Steven Rares and Lindsay Foster.
"This adjustment will help break the habit of those that rely on the courts as a forum of first resort," she added.
Michelle Sindler, secretary general of the Australian Centre for International Commercial Arbitration (ACICA) – the co-organiser of the event – agreed that a financial disincentive will influence how regularly the courts are used.
"Together with the judiciary being more conscious of the use of court time, [higher court fees] will have an impact," she said.
Sindler, who is also the CEO of the Australian Commercial Disputes Centre (ACDC), was encouraged by the Attorney-General's strong support of ADR at the workshop.
She added, however, that more government funding is necessary if Australia is to compete with other international arbitration centres like Singapore and Hong Kong, which receive millions of dollars each year in government assistance.
"We'd like a slice of something like that to keep our position on the Asia-Pacific stage," she said.
Public awareness of ADR appears to be growing, Sindler continued, with a number of parties bypassing legal channels and approaching the ACDC directly for mediation services.
Roxon urged lawyers to continue consciousness raising by touting the benefits of ADR to their clients and taking "genuine steps" to resolve disputes before lodging certain court actions.
"We must foster a meaningful dispute resolution culture within the legal fraternity and ... the wider Australian community," she said.
Pictured: (L-R) Angela Bowne SC, ADR committee chair of NSW Bar Association; Bernard Coles QC, president of the NSW Bar Association; and Attorney-General Nicola Roxon at the NSW Bar Association event 2012 ADR in Australia and Beyond held at the Westin Hotel in Sydney on 4 August.