Claims bushfire class action may be premature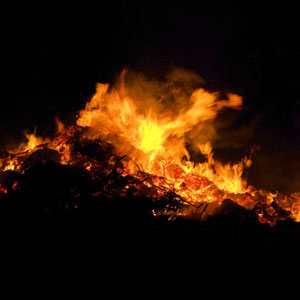 New evidence has prompted Maurice Blackburn to launch a class action on behalf of victims of the 2009 Murrindindi Black Saturday bushfire, but the defendant has claimed the firm's action is premature.
Hundreds are expected to be part of the class action against Victorian electricity company SP AusNet, which was launched by Maurice Blackburn in the supreme court on Tuesday (7 August). The claim is based on new evidence revealed in a coronial brief that indicates the blaze, which killed 40 people and destroyed 538 houses, may have been started by a poorly constructed electricity line.
Andrew Watson, class actions principal at Maurice Blackburn, said the writ alleges that SP AusNet failed to properly inspect and maintain the infrastructure that is now believed to have started the fire.
He said the new evidence suggests there was insufficient clearance between a live conductor and an earthed and incorrectly insulated stay wire. The bushfire was sparked when the live conductor came into contact with the stay wire, causing the conductor to break and fall on a fence, the firm alleges.
"Problems should have been detected during the course of cyclical inspections of the network and rectified long before the conductor broke," Watson said.
"We think [the plaintiffs] have a strong claim for compensation given what has now come to light."
In a statement to the Australian Stock Exchange, SP AusNet said it rejected any assertion of negligence and would "vigorously defend any claim made against it in relation to its inspection of SP Ausnet's assets". SP AusNet added that Maurice Blackburn's class action is "premature and based on incomplete information".
A spokesperson for Maurice Blackburn confirmed to Lawyers Weekly that the firm was only granted partial access to the coroner's report a few weeks ago in the course of its duties acting on behalf of Rod Liesfield, the lead plaintiff. Liesfield lost his wife and two sons in the fire.
The report, which has yet to be publically released, was delayed by a police investigation into whether the fire was caused by arson, Maurice Blackburn revealed. The firm told Lawyers Weekly the arson theory has been disproved.
Maurice Blackburn filed a separate class action against SP AusNet last month on behalf of more than 1500 victims of Black Saturday's Kilmore East ­– Kinglake fire, which killed 119 people and destroyed 1242 houses. That class action is scheduled to begin in January 2013.
Earlier this year, SP AusNet agreed to pay $19.7 million in response to another class action over the Beechworth bushfire.