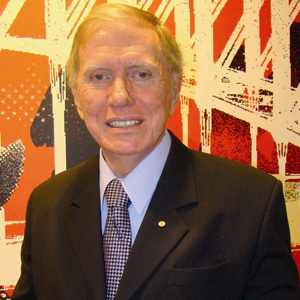 Michael Kirby will be a special guest at a jazz festival event next week to raise money for HIV/AIDS research.
The former High Court judge (pictured) will be speaking at the Jazz At The Lakes concert at the Lakes Golf Club in Sydney on 18 August.
All proceeds from the concert will go to a joint project between the Kirby Institute, Rotary Club of Sydney CBD and Australian Rotary Health.
The three bodies have granted a scholarship to Dr Damian Conway from the Kirby Institute. Dr Conway is working on the evaluation of rapid HIV testing in a range of settings and he is the principal investigator and project leader for the Sydney study of rapid HIV testing among men.
The findings of this study will have international significance in supporting early detection and intervention programs among at-risk populations.
The jazz concert is hoping to substantially add to more than $30,000 already contributed by the project partners.
Michael Kirby has a long commitment to AIDS research in Australia and the rest of the world.
He was a member of the World Health Organisation's Global Commission on AIDS between 1988 and 1992 and has been a member of the UNAIDS Reference Group on HIV and Human Rights since 2004.