Research focus for new AWL president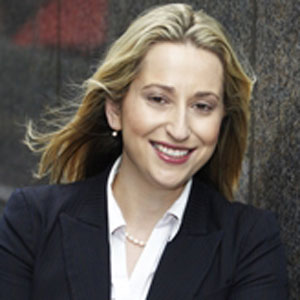 An evidence-based approach is needed to tackle attrition among women in law, the newly-elected president of the Australian Women Lawyers (AWL) association has claimed.
Speaking with Lawyers Weekly, Kate Ashmor (pictured) revealed AWL will support organisations that are collecting qualitative data on the attrition of female lawyers, including the Law Council's Equalising Opportunities in the Law (EOL) committee. EOL is currently coordinating research projects on gender discrimination, the retention of female lawyers and flexible work practices.
"It's not enough for us to collect anecdotes anymore," she said.
"If we want to effect change, if we want to come up with a strategic approach to tackle the very serious problem of attrition ... we need the figures to back us up."
Currently on maternity leave, Ashmor said she is "living and breathing" the challenges that women face in the legal profession. She admitted to struggling with how to personally achieve work-life balance when she re-enters the workforce in November, and said she is undecided about whether to return to work full or part time.
"It's a work-in-progress, I'm yet to make final arrangements," she said. "But I certainly understand the difficulties of arranging childcare."
On childcare, Ashmor said she plans to take the opportunity in her new position to promote flexible and affordable services. While she conceded she has a personal interest in this issue, she also claimed that access to childcare is directly linked to the issue of attrition and retention of female lawyers.
"[I will] talk to different government bodies about some fair dinkum policies around affordable in-home childcare and try to get rid of this revulsion some governments have towards nannies and in-home carers, which is ridiculous," she said.
Ashmor is optimistic that her demands will, at the very least, be heard, as more studies on the economic benefits of gender diversity are published.
"We'll show the dinosaurs and those who don't get it that they're actually disenfranchising their shareholders when they don't have a diverse workplace."
Ashmor's appointment was announced at a gala dinner on the second night of the AWL conference held at the Australian National University in Canberra last weekend (11-12 August). The evening also saw Elizabeth Heenan honoured as the inaugural recipient of the Australian Women Lawyers Award.
The patron of AWL, Family Court of Australia Chief Justice Hon Diana Bryant AO QC, presented Heenan with the award. A former president of the WA Law Society, Heenan has made an extraordinary contribution to the Australian legal community, all while raising two children, AWL said in a statement.