Our time will come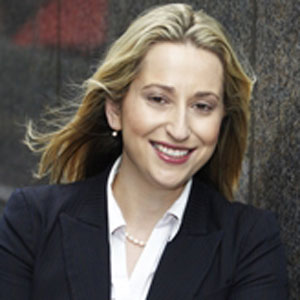 The head of Australia's peak female legal body is hopeful the next High Court appointment in March next year will see a majority female bench for the first time.
Kate Ashmor (pictured), the newly-elected president of Australian Women Lawyers (AWL), spoke to Lawyers Weekly after yesterday's (21 August) announcement that Stephen Gageler SC will replace Justice William Gummow on the High Court in October.
She rejected any notion that Gageler's appointment represented a missed opportunity by the Government to have a majority of women judges on the High Court for the first time in Australia's history. Currently, there are four male justices and three female justices.
"We have another shot early next year when Justice Heydon retires in March," she said. "We are not for tokenism, we are for appointments on merit, and Mr Gageler's appointment is on merit and is very highly deserved."
Justice Gummow will be forced to stand down by 9 October, when he celebrates his 70th birthday, as that is the compulsory retirement age for High Court judges.
Justice Dyson Heydon from New South Wales is the next High Court judge due to hit 70, reaching that milestone on 1 March next year.
"We look forward to an exciting prospect early next year where we might see the balance tipped  towards females, which interestingly would reflect Australia's population where there are slightly more women than men," said Ashmor.
Gageler's appointment has been welcomed by legal bodies.
 
"Both in his work as a barrister and as Commonwealth solicitor general, Mr Gageler has been a respected contributor to the Australian legal profession," said Law Council of Australia president Catherine Gale. "He is a highly-regarded and well-respected member of the legal profession and will bring to the position of Justice of the High Court of Australia his sound judgment, integrity and well-recognised commitment to the law and to social justice issues."
Prior to his appointment as the Commonwealth solicitor general, Gageler was a barrister with Sydney's renowned Eleven Wentworth Chambers for 16 years, and was appointed a silk in 2000.
He has been chairman of the NSW Bar Association's Constitutional Law Section from 2000 to 2008 and was the editor of the Australian Law Reports from 2006 to 2008.
Gageler, 54, grew up in the Upper Hunter region of New South Wales, north of Sydney.
Mum's the word
In making the announcement of Gageler's appointment, the Attorney-General listed the AWL as one of a number of legal bodies that she consulted with.
Ashmor told Lawyers Weekly that her predecessor in the role, Rebecca Lee, recommended a "small number of names", which she refused to divulge. She is hopeful that the AG will once more sound out the AWL in making the appointment to replace Justice Heydon next year.
Ashmor believes there are a number of women who would make excellent High Court appointees, but she won't name names.
"We have had 15 years of the AWL and there are a number of senior counsels there who would be wonderful assets [to the High Court]," she said.
"I wouldn't like to single out anyone but isn't it wonderful that there is too many to single out?"