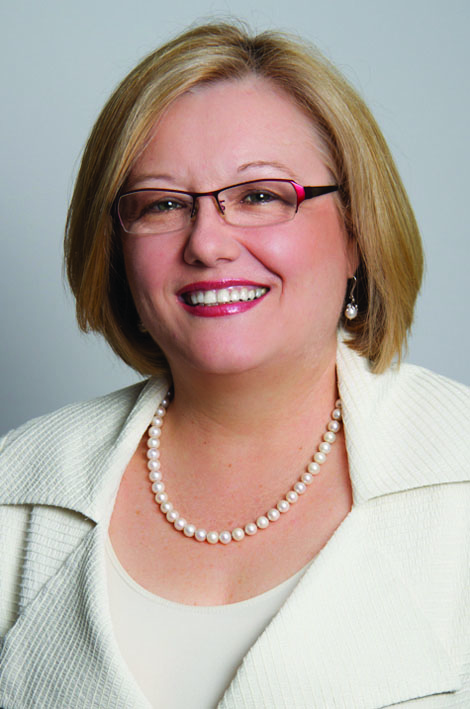 The head of a mid-tier law firm has said that any "chest-beating" over achieving up to double of set billable hours' targets means a stern conversation is needed with that lawyer.
Bronwyn Pott (pictured), the CEO of the Sydney-based, 40-lawyer strong Swaab Attorneys, spoke to Lawyers Weekly about work-life balance and law firm culture. She said her firm developed a strategy in 2004 to create a firm that was "a little bit different" as it sought to attract graduates and partners from top-tier and other mid-tier firms.
"At the time we were trying to attract quality staff to work through our succession plan," she said. "We sought to attract young partners from the top or upper-mid tier and typically they had young families but not much of a life.
"We offered a bit of a trade-off. You might not earn quite as much here, but I guarantee you will be home at night to see your kids."
Swaab has performed well financially over the past few years, with double-digit revenue growth for the last two financial years. Pott is realistic about various practice groups having to work longer hours when there is a spike in activity, such as in the firm's litigation and family law groups presently, where long days are not uncommon.
However, she said a culture where it is expected people will work late regularly is not fostered or celebrated.
"I don't get any great buzz seeing people work tremendous hours, and we don't encourage staff to think they are super clever to think like that," she said. "It can become a vicious cycle of one upmanship when you have people beating their chest and saying 'I did 11 hours of billable time today'.  "My response is 'well how do we fix that. Yes, we appreciate what you have contributed to the bottom line, but it is not sustainable in the long-term and will eventually be detrimental to your health'."
For almost 10 years Swaab has had a billable hours target of 5.5 hours. Many firms set billable hours targets of between six to seven hours.
Flexibility a two-way street
Swaab has in place a number of flexible working arrangements, with 30 percent of the firm's senior associates employed on a part-time basis. Three of the firm's male partners also having flexible working hours due to childcare responsibilities.
While Pott said that it was important to offer such personally-tailored working arrangements, the impact on other team members means that making provisions for flexible work arrangements is not a black and white issue.
"You have to be really careful because flexibility to one person can be an imposition to someone else on a nearby desk," she said. "Flexible work arrangements are not just about flexibility on the part of the employer, it also requires flexibility on the part of the employee as well.
"Sometimes they have to compromise on the style of work they do or the level of work they do."
Just under half of Swaab's lawyers are female, with four of the firm's 15 partners women.
While Swaab has embraced flexible work arrangements, it has not looked to ditch timesheets as a way of measuring the productivity of its lawyers. Unlike firms such as Marque Lawyers and Bowen Buchbinder Vilensky Lawyers in Perth, Pott believes that timesheets still provide a useful mechanism by which to measure an employee's effectiveness and also to charge clients.
"I can't see the profession moving away from timesheets anytime soon; they have been around for so long," she said. "In recent years we have gone to great lengths to provide really innovative solutions for clients – almost providing a menu of options for them.  Realistically there are probably 20 or 25 ways to structure the pricing on a matter."
"It's always a matter of calculating risk.  A familiar matter you have a lot of experience with is easier to offer an absolute fixed price on.  Outside that, it can be difficult unless the client accepts a fixed price will have rigid parameters and allow variations." 
Despite increasing calls for alternate fee arrangements in many quarters, Pott believes that "some clients don't have an appetite for absolute fixed prices on complex matters".
"Clients are smart enough to know that in a fixed price you will build in a profit margin and then build in some fat in case things don't go to plan," she said. "I tell clients that if they want an absolute fixed price we can do that for them, but it's going to be on the pessimistic pricing side. 
We've had clients say, 'well, then you will put an extra margin in the quote', and the response is 'well, yes, otherwise the risk is all ours'.