Western women unite for a cause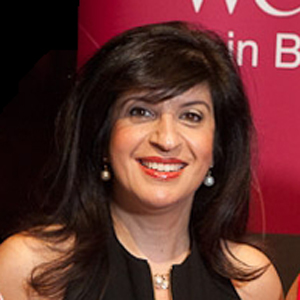 Western Sydney firm Coleman Greig hosted a Women in Business forum on Friday (31 August) – a business development opportunity for the female-dominated firm.
The charity lunch featured a keynote by Deborah Hutton, media personality and ambassador for the National Breast Cancer Foundation, who spoke on her career and personal struggles. Then lawyer and triathlete Louise Sinclair, who was pregnant with her fourth child when she was diagnosed with breast cancer, told attendees of her battle with the disease.
"Louise's personal account ... and, being a lawyer, I am sure it will be especially poignant for our staff members," said Susan Warda (pictured), principal of Coleman Greig.
Warda told Lawyers Weekly that the annual fundraiser for breast cancer research, which this year featured a guessing competition and a silent auction, is a key part of the firm's marketing strategy. She explained that the event will raise the profile of the firm's female lawyers, who outnumber men at the firm by 18 to 16.
"It's an effective way of developing our brand in our area and raising the profile of the professional staff in the firm," she added.
Sponsored by two Coleman Greig clients (St George Bank and Moore Stephens) and a recruiter, the Women in Business forum is unique to the area, claimed Warda. Similar events are generally hosted in Sydney's CBD, she continued, which can be an inconvenient location for women working in the northwest and western regions of Sydney.
"Women from this area have an opportunity to attend networking events without having to make the trek to the city," she said.
Warda also pointed out that men are not excluded. The firm welcomes men to attend and has often invited male keynote speakers, she added.
Coleman Greig is located in Parramatta and specialises in commercial, family, property and employment law.