Party consensus provides clarity in employment law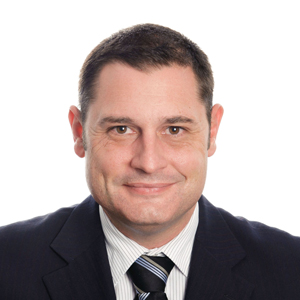 The Opposition's support of the Fair Work Act review panel's recommendations provides a degree of certainty for employment lawyers, the head of Norton Rose's employment practice has claimed.
Shadow Workplace Relations Minister Eric Abetz announced that the Opposition would support an "overwhelming majority" of the government's recommendations at a Norton Rose employment conference in Sydney on Friday (31 August). Abetz also ruled out the return of pre-Work Choices statutory individual contracts despite former prime minister John Howard's comments earlier this month that he would support their reintroduction.
"The announcement has provided certainty around the Opposition's position on employment law," Norton Rose's Martin Osborne (pictured) told Lawyers Weekly.
Abetz was critical of the review process in his keynote, arguing the scope was narrow and the terms of reference "left out the vital ingredients of productivity, flexibility and union boss militancy, and were clearly skewed to look in a particular direction".
He added, however, that despite the review being "disappointing", the opposition would support most of the recommendations and called on the Labor government to "legislate now knowing that in principle they have our support".
While Osborne claimed he does not have a political opinion on the matter, he said Abetz's commitment to consult with unions and employers should the Opposition gain power is an "olive branch".
Recommendations that Abetz singled out as having the coalition's support included: increasing the minimum term of an Individual Flexibility Agreements to 90 days, changing time limits for lodging unfair dismissal applications, and allowing Fair Work Australia to make costs orders against a party that is unreasonably pursuing a proceeding. Osborne said the latter addresses the issue of claims being lodged without fear of repercussions and also lends itself to settlement of those claims. The recommendation would "make it easier to recover legal expenses", he explained.
Abetz's comments may offer reassurance that workplace relations laws are unlikely to be overhauled under a coalition government, said Osborne, but businesses still "need to be on their game", particularly when engaging in good faith bargaining.
"This area is still evolving and we're seeing a few decisions that are showing us to what extent an employer can communicate directly with employees about the bargaining," he added.
Currently, employers use good faith bargaining to protect against industrial action rather than achieve productivity gains, according to Osborne. This can lead to "bargaining fatigue" when an organisation takes an excessively precautionary approach and regularly engages in good faith bargaining.
Unions, on the other hand, have been using good faith bargaining principles more effectively, he continued.
"[Unions] may not give the appearance that they're particularly organised ... but they are more prepared than most employers for enterprise bargaining because they do this day-in, day-out," he said.
Osborne urged businesses to be proactive by developing a bargaining strategy and agreeing on a set of protocols and procedures with union representatives.