Divide in knowledge management engagement widening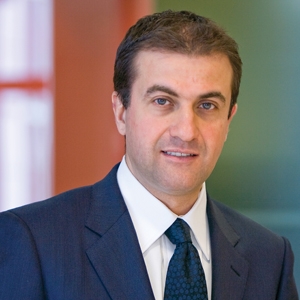 Partner and chief operating officer at global firm Clyde & Co has said that low-leveraged law firms are struggling to engage in knowledge management.
David Jabbari (pictured) spoke at the Janders Dean Legal Knowledge & Innovation Conference in Sydney on 21 September about the "clear limitations" to knowledge management engagement at these "traditional" firms.
Jabbari believes that levels of engagement in knowledge management boil down to the notion of two main operating models in law firms: high leveraged and low leveraged.
"In my experience, you have to be realistic about the level of engagement one can expect from using knowledge management in some low-geared settings," he told the Conference. 
In the traditional model, it's always hard for knowledge management to displace that sense of it being about high-talent individuals and personality, driven by their own nuances and skills, he continued.
Jabbari said there's a danger that if you bring traditional knowledge management tools into this type of environment "it's like bringing the wrong weapon to a fight"; it's not the kind of thing they're likely to engage with.
"If you're in management you spend all of your time worrying about high-value individuals. You worry whether your partner figures are competitive with the firms most likely to steal these individuals. Getting knowledge management on that agenda is extremely hard."
Jabbari said that as things move into the modern version of high-leveraged processes, knowledge management actually stops being an independent arc of something that sits aside from the business, it becomes integral to it.
It's in the realm of high leverage that knowledge management continues to prosper, according to Jabbari: "It becomes the business; products and process development is where the value resides."
He used the example of an individual Clyde & Co lost to a rival firm recently.
"This guy wasn't a lawyer, he was an IT professional by background," said Jabbari.  "He had gone to another firm as their 'head of product design'. Ultimately, this guy is a knowledge management professional. He is designing process and product; that's regarded as the most valuable of all.
Jabbari said this type of individual is "invaluable in the brave new world we live in".
"These individuals are far more valuable then the partners. The term partner means nothing more than senior manager."
Jabbari concluded that, in firms with moderate leverage, there is more of an opportunity for engagement in knowledge management but, if it is still a secondary activity, there will still be areas where the individual is making an enormous impact.