Client needs to know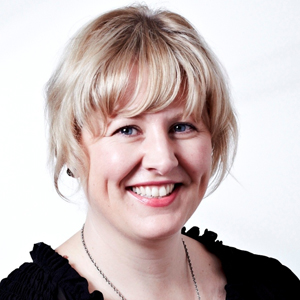 Responsiveness and providing value for money can backfire, according to a business consultant who believes the key to understanding client needs lies in psychological theory.
Being responsive and providing value for money can backfire, according to a business consultant who believes the key to understanding client needs lies in psychological theory.
Melissa Wraith (pictured), senior consultant at Mext, told Lawyers Weekly that many client needs are misinterpreted and not fulfilled. She explained that rankings, such as levels of responsiveness, can frustrate clients as firms make off-target attempts to improve service quality.
Wraith provided the example of an in-house counsel who received dozens of emails each day from the firms he was dealing with. She explained that the firms believed they were meeting a client need to be responsive but the in-house counsel found their emails "immensely frustrating".
"Everyone was being responsive but no one stopped to think: does he need this correspondence?"
Another client service "fail" was a firm that invited a general counsel, who took her daughter to school each morning, to breakfast functions over a period of eight years. "She didn't go to one function and the firm never asked why," said Wraith.
This illustrates how client needs vary depending on the situation, she continued, adding that needs are rarely expressed in routine conversations with clients.
Trying to identify client needs without being explicitly told what they are is complicated, admitted Wraith, who has, on occasion, found it difficult to explain 'needs modelling' to lawyers.
Needs modelling is an approach to profiling clients that has been used for more than 20 years in a number of industries but is rarely used in legal services. For a law firm, developing a needs model can take the form of a half-day workshop to educate a practice group on the specific needs of its client base, or a training module where solicitors can gain a general understanding of needs and motivations within their sector.
"By looking at the behaviours and language their clients are using, and the sorts of work they're using the firm for, we can identify areas of unfulfilled need," Wraith said.
Following an extensive consultation process, Mext has attempted to make the complex psychological theory more palatable to lawyers. The names of client needs have been devised with lawyers in mind, like the 'huffing and bluffing' need and the 'playing the rules' need, which refers to enjoying the intellectual challenge of juggling rules and turning them on their head.
Mext does not currently have any law firms as clients, but Wraith revealed the company is approaching a range of mid-tier and top-tier firms. She added that boutiques could also benefit from needs modelling given the specific areas in which they operate.
With no case studies under its belt, the challenge for Mext is to convince firms that needs modelling, which has been successfully implemented in other sectors, could provide similar benefits to the legal industry.
"If we can demonstrate ways in which [lawyers] can work with clients to better fulfil client needs then hopefully they will see it as a way to differentiate themselves in the market," she said.
"It's about breaking through that idea that ... things that work for other people won't work for them because they're special and different."
Mext also provides brand consultancy services to law firms and worked with Mallesons on its merger with King & Wood last year.