Size doesn't matter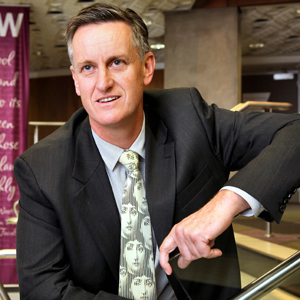 Australia's foremost pro bono advocate has challenged mid-tier and small law firms to devote more resources to pro bono work.
John Corker (pictured), the head of the National Pro Bono Resource Centre, spoke to Lawyers Weekly in the wake of the release of the National Law Firm Pro Bono Survey on Thursday (4 October).
While the average number of pro bono hours per lawyer per year had increased when compared to the last survey two years ago (from 29 hours per lawyer per annum in 2010 to 29.9 hours in 2012), it was large law firms that picked up the slack.
According to the Survey, which included responses from 36 of the 51 Australian firms that have more than 50 lawyers, the nine firm respondents with more than 450 lawyers did an average of 38 hours of pro bono work per lawyer. That compared to an average of 20.4 hours for mid-tier firms (250 to 450 lawyers) and 15.7 hours for small firms (50 to 250 lawyers).
Corker said there is no excuse for small law firms to do less pro bono work than large law firms.
"I don't think it is easier for large law firms to do pro bono work because the main unit we use is hours-per-lawyer and an hour is an hour and a lawyer is a lawyer," said Corker. "Therefore, it is really a commitment that needs to be made by those firms towards the ethical value [of pro bono work].
"It is a matter of leadership... because pro bono is certainly driven by a commitment to that ethical value and requires the culture to support it."
While the average number of pro bono hours by large firms dwarfs that of mid-tier participants, Corker said that where pro bono work was an established part of the mid-tier firm's overall practice, progress was being made.
The eight mid-tier firms that responded to the 2010 and 2012 survey had increased their number of pro bono hours per lawyer per year by 16.7 per cent to 21.7 hours.
Many smaller firms approached to contribute to the survey failed to do so. Those firms cited the lack of a dedicated pro bono practice and an emphasis on community rather than legal work.
Corker said that by placing community work ahead of dedicated pro bono work those law firms were moving away from what they do best.
"I think the thing that law firms do best is to provide legal advice," said Corker. "They are the only ones that can provide legal advice and in developing these community programs or corporate social responsibility (CSR) programs they have to realise that legal services is where they can add the most value.
"Pro bono must be at the heart of a CSR program."
The Survey found that almost 11,500 lawyers undertook 343,058 hours of pro bono work in the 2011/12 financial year.
Nearly the hottest 100
The annual performance report on the National Pro Bono Aspirational Target was also released last week.
That report found that, since 2010, the number of signatories to the Aspirational Target of 35 hours per lawyer per year had risen from 66 to 95.
Target signatory firms also performed better in the Survey, contributing an average of 36.6 hours of pro bono work per year per lawyer, compared to 20.1 hours for non-signatories.
Corker said that he is hoping that in-house lawyers will be able to increasingly contribute to pro bono work in the future.
"I think the in-house sector is starting to move," he said.  "A lot of the regulatory barriers have now been removed in most states and a number of corporations in recent times have started to develop their program."
Salvos Legal is launching its In House Pro Bono Desk on Monday (15 October).