GC liability broader than you think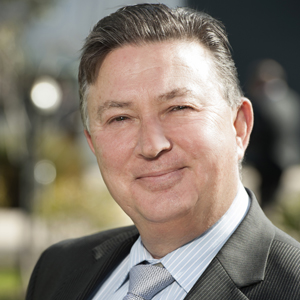 Hewlett Packard's senior legal counsel has warned that in-house lawyers may not be aware of the extent to which they are liable as a company officer.
George Toussis (pictured) told delegates at Tonkin's third annual General Counsel Summit in Sydney yesterday (October 9) that in-house counsel can no longer view their role as that of independent legal advisors following the James Hardie ruling in May.
The High Court found Peter Shafron's duties as general counsel (GC) and company secretary of James Hardie to be "indivisible", which, according to Toussis, has created uncertainty regarding GC liability. He cautioned those who do not hold the role of company secretary that they may also be classified as officers in certain instances.
Toussis admitted he had previously attempted to escape liability by phasing out the company secretary role. But he reminded GCs that Section 9 of the Corporations Act defines an officer as a person who makes, or participates in making, decisions that affect the whole, or a substantial part, of the business of the corporation.
So, regardless of whether a GC is also the company secretary, "they may be considered an officer for the purposes of the law", Toussis said.
"Unfortunately, I haven't escaped anything," he added with a laugh.
Toussis outlined implications of the ruling to specific areas of law, such as workplace health and safety (WHS). The Work Health and Safety Act 2011, for example, imposes a positive duty on officers, he explained, and a GC may be considered an officer under the Act based on their participation in decision-making.
GCs consequently have a duty to exercise due diligence in the area of WHS compliance, even if they receive expert external advice, he added.
"While GCs can rely on experts, they are still responsible for ensuring the experts have the correct expertise," said Toussis. "You can't really fob off the work to an organisation to do for you."
Other areas where GCs must be alert to their responsibilities as officers are environmental law and competition law, Toussis continued. He urged GCs to examine their D&O insurance policies to better understand what they are covered for and the penalties they, as individuals, may face in the event of non-compliance.
Toussis also discussed the impact of the Shafron decision on legal privilege. While he admitted that his peers have argued that GCs are incapable of producing privileged documents as employees of a company, Toussis disagreed. He advised GCs to be clear on the parts of their role that attract privilege, and to keep legal and non-legal communications separate.
"Shafron has simply made legal privilege more uncertain," he commented.
Toussis also took the opportunity to discuss in-house counsel as an advocate in mediation and conciliation proceedings, their ethical responsibilities and the benefits of legal process outsourcing.