Bound to fail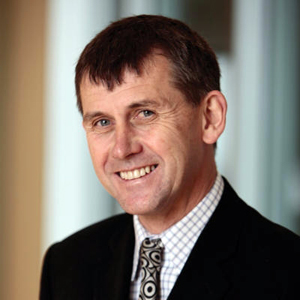 A leading Australian corporate lawyer has labelled as "pathetic" the key argument put forward by Peter Shafron's counsel in the failed High Court appeal by the former James Hardie general counsel.
Greg Golding (pictured), a senior partner at King & Wood Mallesons, addressed an exclusive audience of leading general counsel at the Tonkin General Counsel Summit in Sydney yesterday (9 October).
Golding addressed the topic of The High Court and the C-Suite: Implications of Shafron for company executives below board level with KWM solicitor Victoria Ngomba.
Golding, who has previously acted for James Hardie in negotiations with the NSW Government, criticised the argument put forward by Shafron's legal counsel during his High Court appeal that he was only an officer of the company when acting as a company secretary.
At the time he was with James Hardie, Shafron held the dual roles of general counsel and company secretary. Shafron's legal advisers included Middletons partner Murray Deakin and high-profile barristers Bret Walker SC and Richard Lancaster SC.
"Peter ran this pathetic argument in the High Court that he was only an officer when acting as a company secretary," said Golding.  " [Shafron's argument was that] in performing that job the definition of a company secretary depends on the fact and circumstances, but it is essentially administrative in nature and, therefore, advising on ASX compliance and advising the board on ASX assessment were not really within the ambit of what he was doing.
"I personally think that argument was hopeless and the High Court agreed."
When handing down its judgment in May, the High Court rejected the argument put forward by Shafron's counsel that contraventions alleged against him concerned his responsibilities as an "officer" of the company, and thus should not be subjected to s180(1) of the Corporations Act 2001.
The High Court ruled that Shafron's responsibilities with James Hardie as company secretary and general counsel were indivisible and must be viewed as a composite whole.
A key man
The High Court found that Shafron had breached the Act by failing to discharge his duties as an officer of the company with the degree of care and due diligence that a reasonable person in his position would have exercised.
In particular, the Supreme Court of NSW found that Shafron had failed to advise the board of James Hardie that an actuarial study he had commissioned to predict asbestos-related liabilities suffered from critical limitations.
This finding was affirmed by the NSW Court of Appeal.
In the High Court, Shafron argued that his failure to advise the board was done in his capacity as general counsel, therefore officers' duties did not apply.
Individuals can also be deemed to be an officer of a company if they participate in making decisions that affect a whole or substantial part of the company.
Golding said that Shafron was intimately involved in the decision making during his time at James Hardie, stating that he was "up to his eyeballs" in the decision made by James Hardie in 2001 to separate from two subsidiaries facing substantial asbestos-related personal injury claims.
He also believed Shafron's failure to inform the Board of aspects of the actuarial analysis was an abdication of his responsibilities.
"That is a pretty egregious breach in my view – the failure to give the Board the actuarial reports that underlined the recommendation [by senior management] to set up the Foundation."